M. Kirin
is creating Queer Novels & Art
Select a membership level
Tip Jar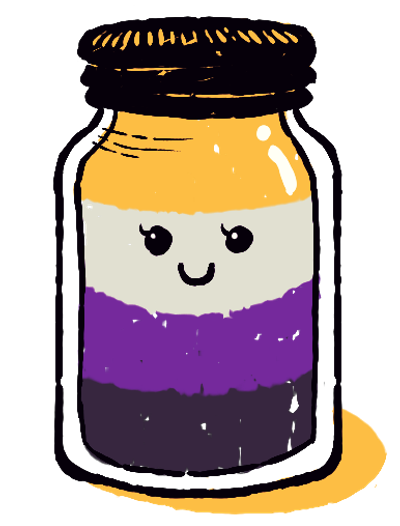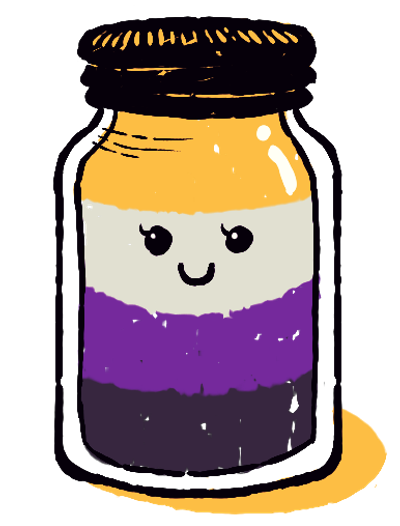 Do you enjoy my books, art, or posts, and want a way to support me? Put a couple bucks in the tip jar! All support is greatly appreciated. ♥

Please note: this page does not use a pay-wall to gate off content. All of my posts are available to everyone, regardless of whether they pledge or not. There is no exclusive VIP-posts on this page, just the same good stuff I post on the internet.
About M. Kirin
WHO IS M. KIRIN?
Hi there, my name is M. Kirin! My pronouns are they/them. I'm queer as hell, POC, and a total goof. For the better part of a decade I've been creating writing advice videos and posts, creative writing prompts, and so much more!
As of June 2021 my main focus is on my novels and my art, though that's not to say I've stopped doing what I love. In fact, I'm posting writing advice, insights, and prompts several times a week; often with a piece of abstract art (drawn by yours truly) to really get the imagination wheels turning.
Please consider following me on here, or your social media outlet of choice, to get all of my posts delivered to you—free of charge! If you're an aspiring author looking for ideas or advice in how to get started, if you're returning to writing after a long hiatus, or if you're a fan of my books—you've come to the right place!
WHERE ARE THE TIERS?
My page does not have tiers or rewards. I am no longer gating off new content behind a pay-wall. There are a lot of old posts that are still marked as "patron-only" but all of my new stuff is going up to everyone, free of charge!
WHY SHOULD I SUPPORT YOUR PATREON?
⭐ Did you read one of my stories and really liked it?
⭐ Did you enjoy one of my writing advice posts/videos?
⭐ Did one of my prompts inspire you to get back to writing?
⭐ Did I do something that brightened your day?
And, most important, do you have the money to spare? If so, the tip jar is here for that! This page is one of the few ways there are to directly support me, outside of maybe my Ko-Fi or buying my books in bulk.
SERIOUSLY THO, WHY SHOULD I SUPPORT *YOU*?
The reality is that there are a lot of people creating content on the internet, and I happen to be one of them. My writing inspiration posts, prompts, books, and art—these are all things that take time and a lot of effort to make. Putting a couple bucks in the tip jar is one sure-fire way to shake me by the shoulders and scream into my face the following words:
"I care about what you make."
By becoming a patron, you'll instantly unlock access to 246 exclusive posts
By becoming a patron, you'll instantly unlock access to 246 exclusive posts
How it works
Get started in 2 minutes