Local Lady Media
is creating photography, fiction, blog posts
Select a membership level
Little Butterflies
Ain't got much but still want to help? Thanks. Seriously.
The smallest tier but tiny is still mighty. I appreciate everything that helps. This wouldn't be possible without you.
You'll not only receive early access to blog posts, photo editing videos and you'll also be able to digitally view chapters of my series "A Feral Affair."
 
The Bees Knees
You're quite Bee-zy huh? 
Patrons in this tier receive a 10% discount on photo shoots, choose which photos from my portfolio they want to see me edit from scratch, and a shoutout in said video and the next blog post.
Kittens with mittens
Patrons in this tier receive a 15% discount on photo shoots plus the other rewards from all the other tiers
About Local Lady Media
ey y'all, Local Lady Media here or Misse Media to those who understand where my brand has started from.
Hello there! I'm the mastermind behind 
Local Lady Media
, an artistic fashion and portrait photography website that also features media, professionalism and community content. I'm also the author of 
A Feral Affair
a
suspense-filled fantasy novel
about death, love and betrayal. I also started a new novel 
"Far From Paradise"
a
murder-mystery thriller
set in the Virgin Islands. 
Join our community on Patreon to access a heap of special rewards we've designed for everybody to become addicted to: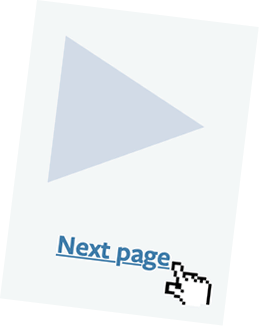 EARLY ACCESS:
 Subscribers get access to the chapters of the novels 
A WHOLE MONTH EARLY.
  Chatter about it with fellow patrons in the comments before it goes up for the public! You can find it publicly on Wattpad! 
BEHIND-THE-SCENES POSTS:
Get instant access to
photo editing videos and content:
 Want to see a photo from start to finish? You can check it out here! Also, Patrons in specific tiers can also send suggestions for photos they want to see edited and have their names/brand shouted out in the credits!
PHOTOSHOOT DISCOUNTS:
 Currently, my first 10 patrons will be due a free photoshoot--so long as you remain a patreon for a set time. Also, patreons in specific tiers get access to not only all content, but also 10 to 20 percent discounts on photo-shoots.
Note:
Don't be sketchy about it. You know what I mean.
My goal at the end of all of this is to:
1) Publish two complete books for my "Feral Affair" series
2) Set up a studio here in the Virgin Islands for Photography and Video work
3)Establish a media scholarship for aspiring content creators in the territory
Welcome yall! And I hope you enjoy what I have to offer. 
When I reach $500 per month, I'll start a special podcast series where I interview/photograph1 patron every month.
1 of 1
Recent posts by Local Lady Media
By becoming a patron, you'll instantly unlock access to 27 exclusive posts
By becoming a patron, you'll instantly unlock access to 27 exclusive posts