Mn3
is creating Minecraft Resource Pack
Select a membership level
Oak Log
The previous benefit and access to ModernArch's 1024x resolution for 1.15 and 1.12 versions :)
Jungle Log
Limited (14 of 50 remaining)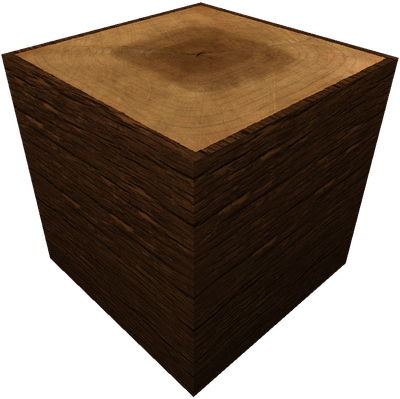 Access to all previous benefits and you can choose 1 of the next textures to be added.
About
Hello, I am known on the internet as
Mn3
and I am responsible for a realistic resource pack for Minecraft called
ModernArch
. I work hours a day on the resource pack to get the best result, like
PBR
textures, 3D models and more. This resource pack is specially designed for use with
SEUS PTGI
, which is a shader that supports reflection and shadow path tracing, but can be used with any shader and none at all. I will perform updates more than one time at week, as I intend to deliver the best work possible on each texture. The highest resolution (1024x) resource pack is available in Tier 2 for $5 and the 512x in Tier 1 for $2, while the other resolutions are free.
Important information:
You can download the latest version of the resource pack from wall posts. If you're having problems and/or want refund with the resource pack, you can send me a private message (I'll refund only in case of any technical defect or the absence of something promised/showed). You will be charged the moment you choose a Tier and the first (1) day of each month.

Read this before becoming an patron:

 
https://packminecraft.com/about
Installation instructions (requires Optifine):

1 - Extract the files within .zip to a folder and load it in Minecraft
2 - Set Connected Textures to Fancy in Quality Settings
3 - make sure that Options ...> Video Settings ...> Details ...> Alternate Blocks is ON for alternative 3D models to work
Discord: mn3#9963
Website: 
PackMinecraft.com

Youtube: 
Mn3


Screenshots with SEUS PTGI E11:
ModernArch R50 content: birch_log, oak_log, jungle_log, spruce_log, dark_oak_log, acacia_log, birch_leaves, oak_leaves, jungle_leaves, spruce_leaves, dark_oak_leaves, acacia_leaves, quartz_block, sand, grass_block, grass, tall_grass, oak_planks, spruce_planks, birch_planks, stone, cobblestone, ladder, dirt, dark_oak_planks, emerald_block, gold_block, jungle_planks, gray_concrete, diamond_block, ender_pearl, iron_block, obsidian, gray_stained_glass, acacia_planks, gravel, dark_prismarine, stripped_birch_log, stripped_birch_log_top, stone_bricks, iron_sword, iron_pickaxe, apple, golden_apple, bricks, bookshelf, lava_flow, lava_still, vine, grass_block_snow, snow, golden_sword, farmland, farmland_moist, crafting_table, chest_normal, chest_trapped, dead_bush, rose_bush_bottom, rose_bush_top, mossy_cobblestone, glass, andesite, granite, double_chest, double_trapped, fern, large_fern_bottom, large_fern_top, polished_granite, furnace, iron_bars, white_concrete, sandstone, white_wool, cactus, poppy, oak_door, stone_bricks_mossy, diamond_sword, cracked_stone_bricks, sugar_cane, diamond, path_grass, netherrack, sea_lantern, iron_armor, black_wool, wheat_stages, chiseled_quartz_block, glowstone, redstone_lamp, sunflower.
$500
– reached!
per month
I will make improvements to my computer, which is currently not enough to make textures efficiently. So in addition to textures having higher quality, updates would be more frequent, thanks.
1 of 1
Recent posts by Mn3
By becoming a patron, you'll instantly unlock access to 2 exclusive posts
By becoming a patron, you'll instantly unlock access to 2 exclusive posts