Mnomquah
is creating Shadow Journeying, Slavic Magic, Trad Craft & Chaos.
Select a membership level
Dabbler
This tier satisfies the needs of a Dabbler who wishes to test whether they like the content before commiting to higher tiers.
This tier includes:
Basic access to Scholars of the Black Dragon book club - monthly posts and discussions via Discord.
Occasional extras from the higher tiers. Might include: videos, podcasts, written posts.
Access to our Discord Community - The Underworld.
Access to asking questions or giving suggestions about future written blog posts.
Includes Discord benefits
Seer
This tier satisfies the needs of a Seer who wishes to commit to the craft in more depth.
This tier includes:
Everything in the previous tier.
Advanced access to Scholars of the Black Dragon book club - monthly posts and discussions via Discord + monthly live video meetings.
Access to Patreon-only written, video and podcast content.
Access to basic Witchcraft-related content - Magickal Arts & Crafts series, basics of the psychological paradigm in magick, occasional tarot resources.
Access to the Slavic Demonology series covering various spirits and entities of the Slavic folklore.
Runework - sporadic introductory content about the runes and runework.
Shadow Journeying - sporadic basic resources.
Access to asking questions or giving suggestions about future content.
Includes Discord benefits
Wytch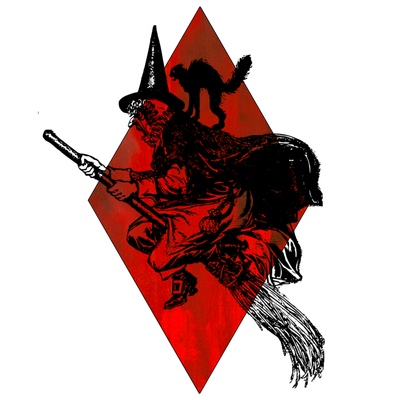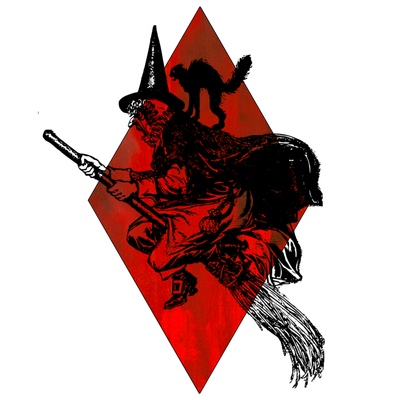 This tier satisfies the needs of a Wytch who wishes to expand her working knowledge of the craft.
This tier includes:
Everything in the previous tiers.
Access to Witchcraft-related advanced content - worksheets or other printables, ritual scripts, spellwork, in-depth discussions, inspirations.
Access to the Witch's Tools series where I introduce and explain the tools of witchcraft from my personal arsenal.
Access to the Slavic Snippets series - resources about Slavic paganism, folklore and witchcraft, including history, folk traditions, rituals, mythology, deities, wheel of the year practices and more.
Runework expanded - guided meditations, basics of rune magick, divination techniques.
Shadow Journeying - sporadic resources about shadow work, such as worksheets, exercises, personal experiences. Including access to the 2020 printable workbook "Anima Materia".
Access to asking questions or giving suggestions about future content.
Includes Discord benefits
About Mnomquah
Welcome to my Patreon page! Please get acquainted with this introduction before you choose your tier & decide to support me on Patreon - I would like for you to make a conscious decision.
My name is Joanna. Amongst other things, I'm a practitioner of the occult, a witch, psychologist, art therapist, autogenic training facilitator, red tent and women's circles facilitator. My intention behind launching this Patreon page was to create a closed, private environment where I can share and create freely. Because of my work in the mental health field, I need to maintain a certain level of secrecy to ensure the safety of my identity. (Sadly, where I come from, it is not entirely safe to be open about being engaged in such practices.) Creating this Patreon ensures that, while still allowing me to share what I love with the world.
What do I have to offer?
In short, I want to hold space for a private community where I can share my passions, knowledge and experience, as well as learn and grow together with you in an interactive format. I believe that some of the main purposes of engaging in spiritual practices are:
- self-mastery - growth, healing and exploration of one's individual consciousness & unconscious to attain an existentially fulfilling life;
- collective betterment & interconnectedness - in the spirit of animism, becoming intimately acquainted with the inhabitants of this Earth - both human and non-human - for the mutual benefits of collective growth, preservation of the planet, honouring what is in life and death.
Main pillars of my offerings:
Shadow Journeying - an extension of my old project known as Shadow Work October, reworked and reimagined - prompts and exercises for personal explorations of the shadow, techniques of journeying, guided pathworkings and other resources to aid you in your work. By joining, you get immediate access to all my previously published resources, including my 30-page-long workbook "Anima Materia" which covers shadow journeying through the Tree of Death (the Qlippoth); as well as this year's brand new Shadow Journeying group resources (hosted November 2021).
Slavic Magic & Folklore - explorations of the Slavic wheel of the year, Slavic mythology, folklore and traditions, demonology (spirits, mythical creatures etc.), traditional Slavic crafts, herbal lore for healing and the craft, authentic Slavic magic and witchcraft, and much more. All my resources are rooted in Polish literature from the fields of ethnology, folkloric studies, anthropology, religious studies; bibliography always included.
Witchcraft - a strange fusion of folk magic, traditional witchcraft, occultism and chaos magick - theoretical explorations, practical tips, workings, ritual scripts, exercises. My personal practice involves Slavic folk magic, trad craft, ancestral work, spiritwork, runework and other forms of divination, trancework, breathwork, art magick and more.
Scholars of the Black Dragon - established in December 2020, our book club focuses on witchcraft literature that encourages us to deepen our craft by doing the work, and requires our participants to do practical assignments each month. The main goal is less reading and more doing. Each month, we read one chapter of a book, follow the assignments and prompts (listed in a post), discuss our individual processes via Discord & finally conclude our work for the month in a group video meeting. 
Apart from the main pillars, I offer miscellaneous interactive content based on my current interests and workings - creative sessions, book recommendations and reviews, personal processes, occasional live hangouts, collabs, resources and snippets from both my coven work and my personal practice.

Attention! While getting yourself acquainted with the offerings for each of the patron tiers, please bear in mind that content will be published twice a month at minimum - one written content and one video content. You will be updated via a post whenever I apply changes to my schedule, to the tiers or to the content itself. Advanced content for the tiers Wytch and Thaumaturge especially will usually take more labor & time to produce due to the nature of the content itself. In practice, this means that some months there might be more content for some tiers and less for others. Please also bear in mind that I reserve the right to choose which questions I want to answer or what suggested content I want to produce based on whether or not I feel comfortable sharing or am interested in sharing for whatever reason.

My background
Offline, I work full time as a psychologist, art therapist, autogenic training facilitator, red tent and women's circles facilitator. I am also a member of a local coven, practicing under our own tradition. I've been a practitioner for over 16 years, engaging in various forms of spirituality, as well as occult and witchcraft practices. For many years, I've identified solely as an occultist and a chaos witch - my main paradigm of choice was the psychological one. However, as I've evolved and grown as a person - both through mundane means, as well as via personal and collective gnosis - my perception has gradually shifted from that of a skeptical psychologist, to that of an animist witch. That which before appeared to me as mere archetypes and mechanisms of the collective unconscious, became tangible and alive. And with it, I also became more tangible and alive.
As I'm evolving, so do my offerings evolve with me. When I first released my offerings online (around 2015) and, consequently, established this Patreon community (in May 2020) as a result, the main chunk of my offerings used to revolve around the psychological lens - shadow work, archetype work, and such. Other than that, I used to be very passionate about pre-Christian Slavic paganism.
However, those two areas of my offerings have drastically shifted since then, as I allowed myself to come out of the animistic broom closet, so to speak.
I still utilize my vast professional knowledge and experience in psychology and the few therapeutic modalities that I am trained in and intimately familiar with, however they serve more as an underlying current that ensures my offerings are safe to digest, rather than being the dominant approach.
As for Slavic pre-Christian paganism specifically, in contrast to my earlier years, I now believe that hardcore reconstructionism is very reductionist and more often than not ends up missing the point, which is why my path has eventually lead me to embrace the Polish Catholic-Pagan syncretism that I grew up in and which is a living tradition to this day. Altough, I will forever remain very sympathetic of and try my best to stay mindful around religious wounding (which I myself bear). I am an avid reader of local books from the fields of ethnology, folkloric studies, anthropology, religious studies etc., which remains a bottomless well of inspiration - both for my personal practice, and the content that I share with you.
One of the practices that have remained relatively unchanged throughout all my years as a practitioner is Runework. Futhark has been a part of my life for around fifteen years now, as I continue to be a perpetual & humble student of this system. Runework goes much deeper, beyond the mainstream use for divination and bindrunes. Working with the Futhark is a complete system of magic in and of itself. Over the years, I've been longing to share my knowledge and experience about runic pathworking, galdr, stadhagaldr, runic magick, runic meditation & healing - the runic perception of the world. While there's quite a bit of resources about runework presently available via my Patreon, at some point I would love to take you on an initiatory journey of guided meditations and runic pathworkings - from embodying the archetype of Odin as the first initiate of the runic mysteries, through the 24 runes of the Elder Futhark, to the exploration of the Web of Wyrd. Part of this project has been in the works for over a year now, and I'm hoping that someday I'll be able to finally finish and release it.
Eventually, I'm planning to try my hand at becoming a writer, as over the years I've discovered that there are at least a couple books in me, waiting to be born. Until then, I'm grateful to be able to share snippets of my passions, knowledge and experience via Patreon with all the wonderful people who've joined us since May 2020. I am forever humbled by your support and trust.

With love,
J.
✨ Once we reach 50 unique Patrons, I will organize a special giveaway reward draw 🖤
✨ The reward will consist of: One wooden Elder Futhark set handmade by me + small bonus mystery gifts. Shipped worldwide.
1 of 1
Become a patron to
Unlock 119 exclusive posts
Connect via private message
How it works
Get started in 2 minutes