Mobile Refugee Support
is creating procedures and solutions to aid refugees and displaced people.
Select a membership level
Pledge £10 or more per month
Donating £1-£10 a month helps to raise awareness of the situation we work with every day, and inspires others to do the same. These contributions are invaluable and are the cornerstone of building a community dedicated to helping refugees and displaced people.
Pledge £20 or more per month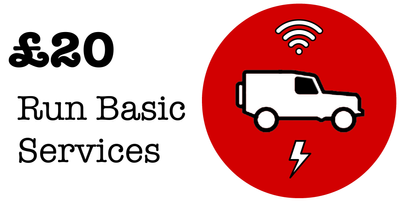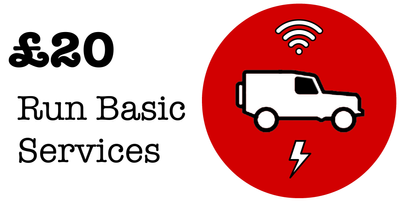 Donating £11-£20 a month helps to cover our daily costs. We face many small expenditures on a standard day's work, most of which are unglamorous yet entirely necessary. Amazin donations like these keep us on the ground and ready to respond to emergencies every single day.
Pledge £30 or more per month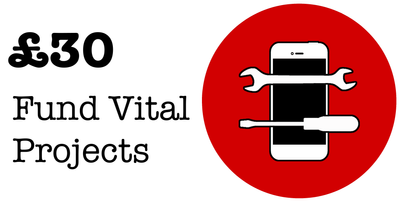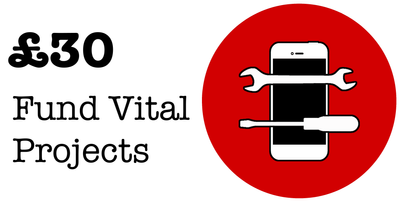 Donating £21-£30 a month helps contribute towards the maintenance of our targeted projects. Be it phone repairs, the provision and distribution of food packs, or the standard charge & Wi-Fi set-up, these projects require your support. Generous donations like these help keep our operations varied & allow us to cover most aspects of need within the communities we work with.
About Mobile Refugee Support
Mobile Refugee Support provides a wide variety of services and support to refugees and displaced people living in and around northern France.

All donations processed via Patreon will be treated as USD. If your Paypal or bank account uses a different currency, this will be converted automatically upon checkout.

Mobile Refugee Support was established in June 2017 following the destruction of the Calais Jungle and La Linière camp in Grande-Synthe. Since then we have offered mobile aid and support to displaced people living in and around northern France.

This organisation is currently based in Calais from where we attempt to target locations that have been neglected by governments and larger charities. We work closely with several other grassroots organisations based in the area, as well as larger international NGOs.

MRS provides a variety of services, including access to basic essentials and equipment in order to enable more bearable living conditions. Additionally, we provide communication support, including daily services of access to power and WiFi for up to 500 people at a time.

Furthermore, our teams offer a range of specialist services such as personalised food packs, phone repairs and the provision of relevant up-to-date information for those stranded without homes or safety in foreign countries. Over these last two years we have developed and finely tuned many of our procedures and services to fit the needs of the individuals we support.

Our core team currently consists of several experienced aid workers alongside a rotation of shorter-term volunteers. Our teams on the ground are well versed with all the services we provide and work closely with the communities on a daily basis, creating mutual trust and respect.


How it works
Get started in 2 minutes