Starla
is creating Modeling sets
Select a membership level
Tip Jar
Thanks for supporting me! I super duper appreciate it, fans like you are the reason I can live my passion full time!  For subscribing to this tier, you will also get access to my monthly blog.
Bronze Package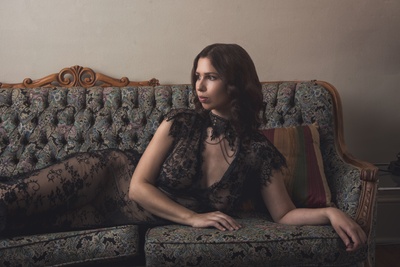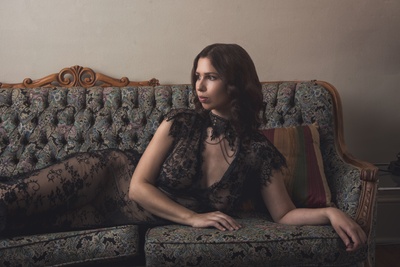 The archives of all the $5 + 10 tier photos previous.  Dropbox will have new photos added every month that are not included in a larger set.

About Starla
Hey guys! 

Thank you so much for checking my patreon page - you are awesome.  If you're new to Patreon - Patreon is a fantastic site that allows people to pledge what they can afford in order to support artists.  These pledges come with cool bonuses and rewards that you'd hopefully be interested in as well.

Patreon for me, is a fantastic side income.  It allows me to travel for work without as much worry.  Often, on the road, there are last minute cancellations, unforeseen costs, and so on.  Despite the average assumption - I do NOT have my travel or stays covered - this is all out of pocket in pursuit of creating awesome content.  This income, helps give me some online security for these cases - and also in emergency - an online income when I am abroad and cannot deposit money for several weeks.  Additionally, this income helps me support the community.  With your pledges - I share it with the content creators I collaborate with.  The more the pledges grow - the more I can give back to the community.  I am hoping to expand this into a few charities I hold dear as well!

I am so appreciative of you even checking out my Patreon, but you should know that I will always create free content available on my other social medias.  This is just for super supporters!  Otherwise, this is my passion and I am so happy that people are even interested in this journey with me.  There is absolutely no obligation - just gratefulness! 

The content I create is mainly artistic nude work.  Sometimes I include glamour boudoir or nude work as well.  The best way to distinguish the two from my definition - is the first is artistic in nature and does not necessarily involve the audience as an interactive viewer.  The latter, DOES necessarily involved the audience as an interactive viewer - with eye contact and smiles and other inviting factors.  You should expect mostly artistic nude work with the odd glamour work, as that's representative of my career.  You'll see my butt all over the world and posing next to other butts, as I also love duos!

I am always looking to expand and better myself - so please do not hesitate to send constructive criticism!  As a reminder, constructive criticism includes a) something you're not happy with or somewhere you can see improved AND b) a suggestion on how to best improve it.  If you don't include b, it can come across as insulting, and we don't want that!

Message me anytime, hope you enjoy!  And remember, rewards are sent at the END of the month so I can include any late joiners, not as soon as your join.  
An airbnb filled with some fun models and great duo photo sets
1 of 2
By becoming a patron, you'll instantly unlock access to 850 exclusive posts
By becoming a patron, you'll instantly unlock access to 850 exclusive posts
How it works
Get started in 2 minutes