M. E. Vehnt
is creating Adult-Themed Furry Digital Art & Stories
Select a membership level
Eye Contact
You've caught your fellow eagle's attention. This qualifies you to see new art and sketches at normal resolution 4 weeks before I release them elsewhere.
Perched Together
You've made it to the same perch together and the courtship has begun. With this level of support you get the benefits of the first tier plus access to full-resolution content that is not posted in public galleries.

Courtship Flight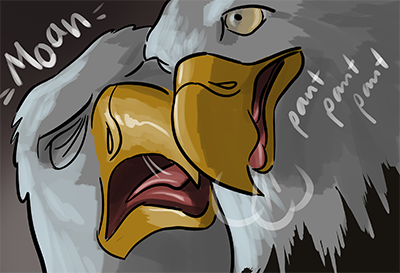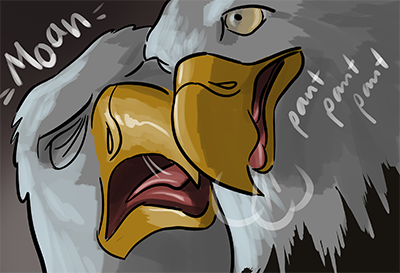 You're doing great and made it to second base, flying cartwheels in the sky with your eagle partner. At this level you get access to the Discord server and livestreams, which occur at least twice weekly. You also get slot priority and 10% off on commissions.
Includes Discord benefits
About M. E. Vehnt
I'm a furry. Finding the Furry Fandom changed my life. It reawakened my passion for art and creative writing and helped me find new friends with similar interests (including my loving husband). My furry friends inspire and support me through life's ups and downs. They are my inspiration and my extended family.

I like creating art that my fans love to view. Although this Patreon is dedicated to adult art, that's not all I create. And some of the adult art I create is not necessarily reflective of my own preferences. Part of the challenge of being an artist is to get inside the heads of fans and create what they want with my own unique and special style. It stretches my imagination, my communication skills, and my artistic abilities. I have an extensive background in avian anatomy that comes in handy for those patrons that prefer more realistic detail.

Why adult art of birds? Every furry has their preferred species and for many of us, we feel most "at home" in the pretend world of being a bird or bird-like creature. One must realize that adult furry art is not just about the superficial sex-- there's always more going on. Even with feral art (e.g., characters that are drawn like real animals vs. anthropomorphic), the characters involved have sapience. This is the ability to think and have feelings similar to humans. Most of these characters can speak or otherwise communicate in a fashion similar to humans. Furries mentally project themselves as either being that character or at least knowing the thoughts of the character. Also, all the characters are fictional and furries, most of which extensively research their species, know the difference between fact and fantasy. I've rarely met someone that doesn't care deeply about the characters involved, many of which are fictional representations of their closest friends. Even in cases where force or restraint-play may be involved, they have the consent and desire of the owners of the involved characters. For the owners of those characters, it's a chance to live out a harmless fantasy. Fantasy is the key with adult furry art. Neither I nor any furry I know promotes sexual intimacy with animals. But we do like sexual intimacy with friends while we take on the fictional form of an animal or animal-like character. This friendship usually extends into the realm of non-sexual fantasies also or even real-life friendships. So if you evaluate furries, you must take the whole. Don't focus on adult activities to the exclusion of the much larger creative world that exist. Sex is just one, normal facet of a much larger, balanced lifestyle.

Creating art comes at a cost. Although I am paid for commissions, it's tough to charge enough to cover the thousands of hours of learning my craft. Also, just doing commissions can limit the time available for doing my own pieces, which are critical for maintaining a positive attitude and avoiding burn-out. Your pledge will allow me to create art you (and others) will love and create time for me to experiment. I also offer some fun rewards including access to exclusive art, high res copies, access to a private Discord server, and even custom art kick-backs for higher tiers.
$300
-
reached!
per month
$200 has been great but maybe I can stretch that a bit. I think that if I get up around $300 per month, I can start adding in a short story (or chapter) per month, or a bonus piece of art. When we get close to that goal I'll poll all the patrons and see what you'd like. :)
2 of 2
Become a patron to
Unlock 566 exclusive posts
Connect via private message
Recent posts by M. E. Vehnt
How it works
Get started in 2 minutes