Моладзевы Блок (Youth Bloc)
is creating Belarus worth living for youth
Select a membership level
Support our activities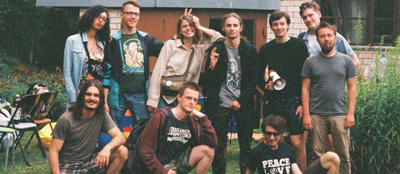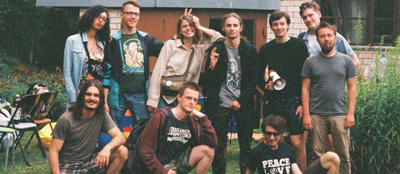 Here're some examples of our needs:
Domain and web hosting
Zoom and Gsuite for the work of team
Print of agitation stickers and flyers
Paid ads on the Internet
Equipment for video content
All gathered funds wouldn't be spent on any salaries, except SMM specialist.
Агульная падтрымка (без бонусаў)
Падтрымаць нашу дзейнасць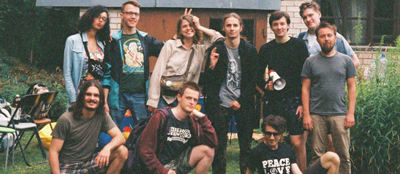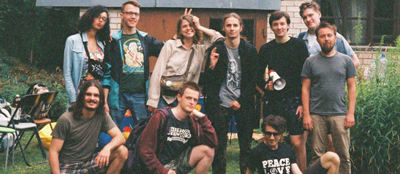 Вот некаторыя артыкулы штомесячных выдаткаў, якія будуць пакрывацца гэтым данатам:
Дамен і хостынг сайта
Zoom і Gsuite для працы каманды
Друк агітацыйных стыкераў і ўлёткаў
Платная рэклама ў інтернэце
Абсталяванне для відэакантэнта
Сабраныя сродкі ніколі не будуць выдзеляцца на аплату працы, акрамя працы SMM-спецыяліста.
Агульная падтрымка (без бонусаў)
Support Smolich Scholarship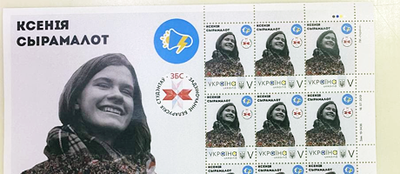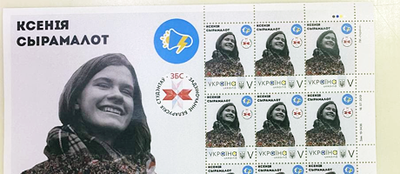 «Student Case» figures are nominated for the Smolich Scholarship 2020. We are collecting money that will be given to the imprisoned as soon as they are released. More here: 
https://zbsunion.by/studpolitzek/en
You can make a subscription till 15th of January, or you can make one-time donate and unsubscribe immediately.

As a bonus, you will receive custom postage stamp with one of the imprisoned students.
Кастамная паштовая марка са студэнцкім палітвязням (на выбар)
About Моладзевы Блок (Youth Bloc)
Моладзевы блок – добраахвотнае аб'яднанне маладых актывістаў і актывістак Беларусі, мэтай якога з'яўляецца зменаў у беларускім грамадстве і дзяржаве, заснаваных на каштоўнасцях свабоды, гуманізма і правоў чалавека.

Наша місія – аб'ядноўваць беларускую моладзь дзеля прасоўвання гэтых пераменаў.

Youth Bloc is a voluntary union of young Belarusian activists, which aims to promote changes in the Belarusian society and state, based on values of freedom, humanism and human rights.

Our mission is to unite Belarusian youth for the promotion of such changes. 



Падтрымай нашу медыя-працу! Мы плануем развіваць наш медыя-кантэнт, у прыватнасці youtube і tiktok, і для эфектыўнай працы нам патрэбна прыкладна 400$ штомесяц для прасоўвання, а таксама арэнды абсталявання. Дапамажы нам дасягнуць гэтай мэты!

1 of 2
How it works
Get started in 2 minutes