Hello Villans.
Thanks for taking a look at the MOMS Patreon page.
My Old Man Said (MOMS)
is an Aston Villa supporter website, podcast & group, with supporter issues at it's heart.
Since 2011, as well as informing and entertaining Villa supporters, MOMS has played a pivotal part in improving constructive club and supporter communication and making sure Villa fans are at the forefront of supporter issue discussions at a national level.
MOMS is a labour of love and it's been increasingly important to look at ways of funding it. While there's advertising, sponsorship and subscription, I'd like to avoid dealing with betting companies and going down the usual click-bait method of churning out no-mark content for advertising clicks.
The idea of being crowdfunded by supporters to able the podcast and site to remain free for those who can't afford it, is also the best way to remain principled, independent and maintain the quality.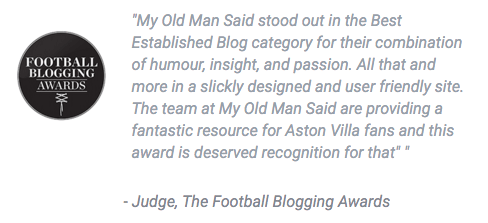 So, you can now become a MOMS Patron as a way to support the running of My Old Man Said and help cover the costs (time, web & podcast hosting, equipment, travel and other subscription services needed) of the both the website and podcast.

You can think of being a patron as either a way of getting more involved in MOMS, or as a way to tip MOMS, to say 'thanks' for the effort that goes in every week.
As well as getting the various rewards for each respective tier of patronage, you will have access to exclusive extra patron podcast episodes, be entered into regular Patron Reward Prize Draws and have access to potential special one-off opportunities.


PATRON REWARD DRAWS

Once you have pledged a total of at least $5 (it could be five months at $1 for example), you will be automatically enrolled in regular free reward draws.
So far lucky MOMS Patrons have received free rewards such as a copy of Playstation FIFA 2016, Film Premiere tickets, several football-related books, DVDs, T-shirts, Under Armour sports kit, Classic Football Shirt credit, official Mitre Delta official EFL match balls (RRP £115), Mitre Star Wars goodies, art prints of Villa Park, Win or Lose socks and Villa Store gift vouchers.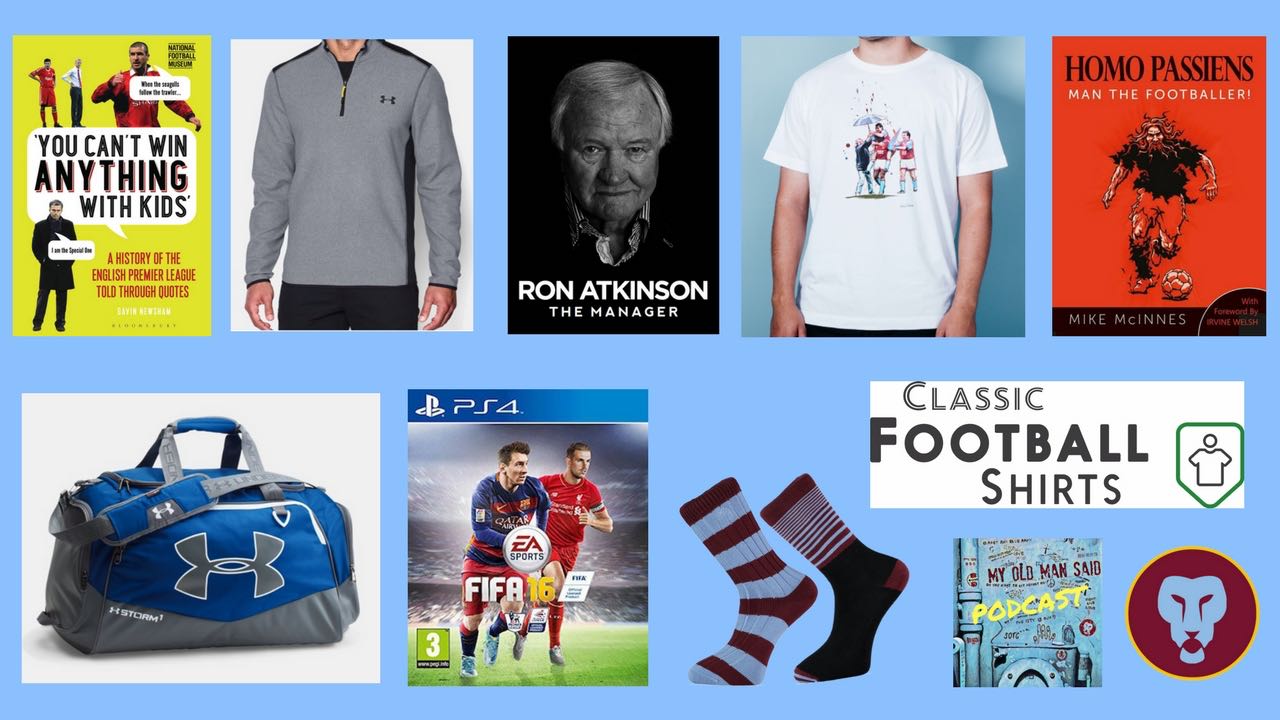 PATRON OPPORTUNITIES
Various unique opportunities have also been passed onto MOMS Patrons, such as playing with Stan Petrov at the Villa kit launch event at Bodymoor Heath (and taking home a free Villa kit & boots) and having a full away trip (tickets, food and travel) for two people reimbursed.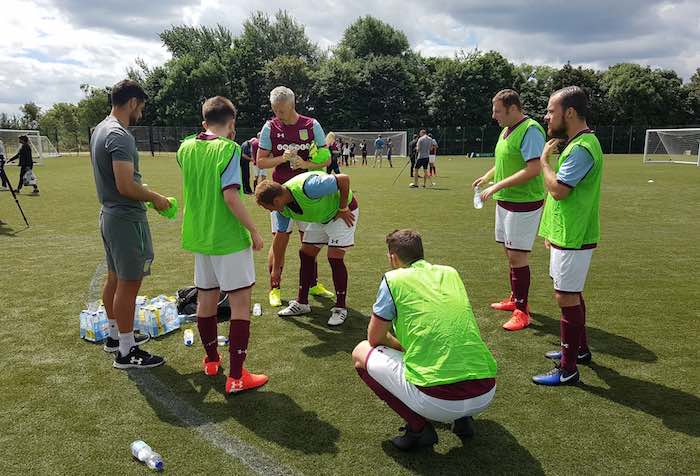 EXCLUSIVE PODCAST EPISODES
The latest extra MOMS Patron benefit (for Captain $3 Patrons and above) will be regular bonus podcast episodes exclusive only to MOMS Patrons. This is a way of especially thanking those who became MOMS Patrons to support the podcast show.
The idea is to also introduce more benefits as we go along. The more MOMS patrons, the more we can do this.
Remember, do get in touch if you have any comments or questions - your feedback is important to us!
As always, thanks for your support - past, present and future.
UTV
David Michael Founder of My Old Man Said

Additional Notes
Sorry, that this site currently is dollars only, but this is the best website to give you the best service possible (also there isn't a UK equivalent.). Tip - use the
Revolut app
to pay your subscription to avoid any bank conversion charges/poor exchange rates etc. It's a brilliant free service, that's especially useful when you travel abroad.If you just want to contribute in £'s, it is now possible via Paypal at the bottom of www.myoldmansaid.com . All the Patron category options are included above the subscribe button. While you won't get the Patreon messages and extra podcasts, you will be included in the Patron reward draws and considered for any extra MOMS Patron opportunities.
PS - The payment circle for Patrons is the 1st of the month, the initial payment is taken on the day you join and then the next one will be the 1st of the next month. For a quick explanation of how Patreon works, check the below video out:


* - subject to exchange rate change