Mona Relief Yemen
is creating Humanitarian Aid in Yemen
Select a membership level
Monthly 5$ donation
By donating $5 every month, you are supporting a family for a about week with a food basket containing: 6 kg of flour, 1 kg of rice, 1 kg of sugar and 1L of cooking oil.

Monthly $15 donation
By donating $15 every month, you are supporting a family for about 2-3 weeks with a food basket containing: 12.5 kg of flour, 2.5 kg of rice, 2.5 kg of sugar, 1L of cooking oil and 1 kg of powdered milk.

Monthly foodbasket for 1 family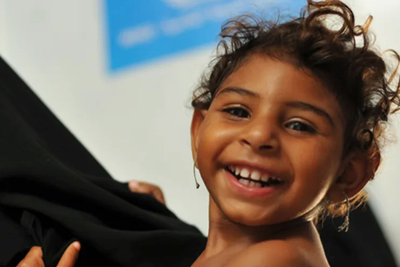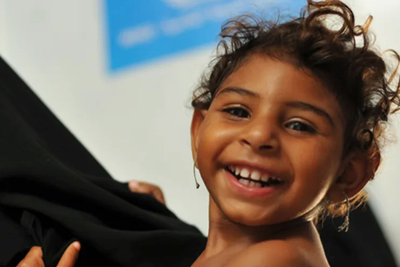 By donating $30 every month, you are supporting a family monthly with a food basket containing: 25 kg of flour, 5 kg of rice, 5 kg of sugar, 2 litters of cooking oil and 1 kg of powdered milk.

About Mona Relief Yemen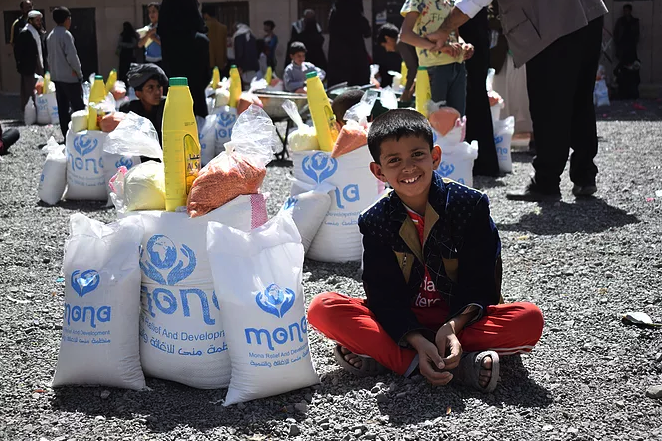 Mona Relief is a 100% Yemeni Organization based in Sanaa, Yemen. We are internationally recognized by U.N. and other organizations. We carry out projects in accordance with Yemeni relative laws and regulations.
We are recognized by the many different communities across Yemen. All of our work is documented with pictures, videos and stories directly from within Yemen. We are completely independent and none of our work is politicized.
Mona Relief, a 100% Yemeni Organization based in Yemen took the initiative with this Patreon campaign. With as simple as a small monthly amount, you are able to feed a family every month.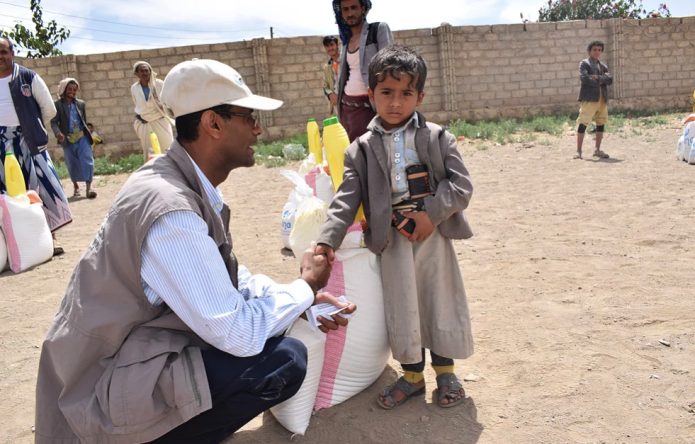 The organization activities are mainly focused in the field of humanitarian relief and development by motivating and organizing volunteer, charitable and humanitarian work.
Our fundraising campaign sets to begin here, and we hope you will help the people of Yemen to achieve it.
Our Mission
To prevent and alleviate human suffering in the face of emergencies with the power of collaborative efforts and the generosity of donors.
Our Vision
To be the most effective humanitarian organization in Yemen, with a view to preventing and alleviating human suffering and promoting human dignity.
Our Values
Our fundamental principles promote: Humanity, Impartiality, Neutrality, Independence, Voluntary Service, Unity, Transparency.
You can learn more about Mona Relief through visiting our website at this link:
www.monareliefye.org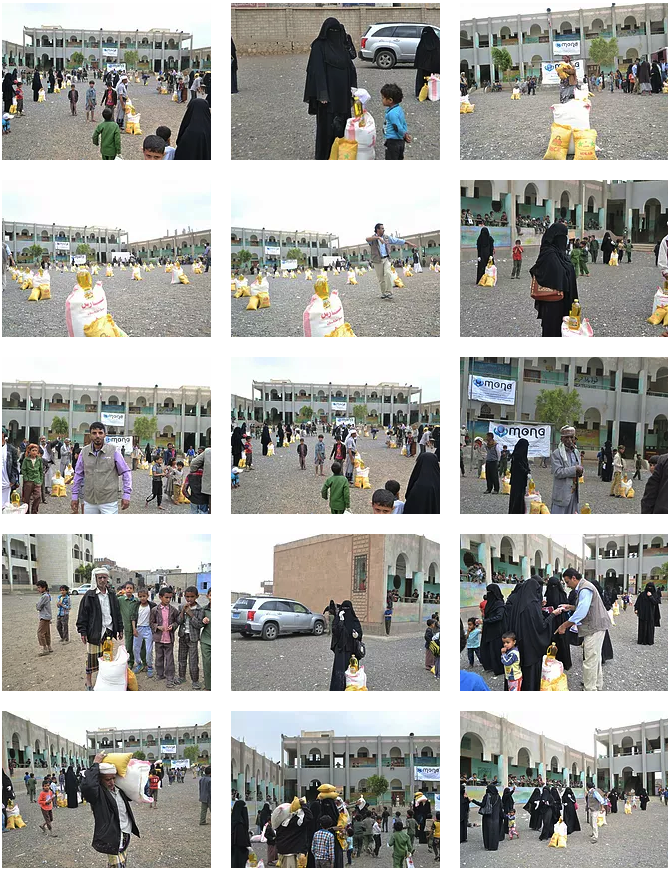 Cant Donate? That's Okay.. Raise Awareness!
Not everybody can donate, but everybody can make a difference - it doesn't always have to be money, you can raise awareness by using the twitter hashtag: #yemen #saveyemen #monarelief to raise awareness about this campaign.
Don't forget to include a link to the campaign. Share it with family and friends and help spread the message!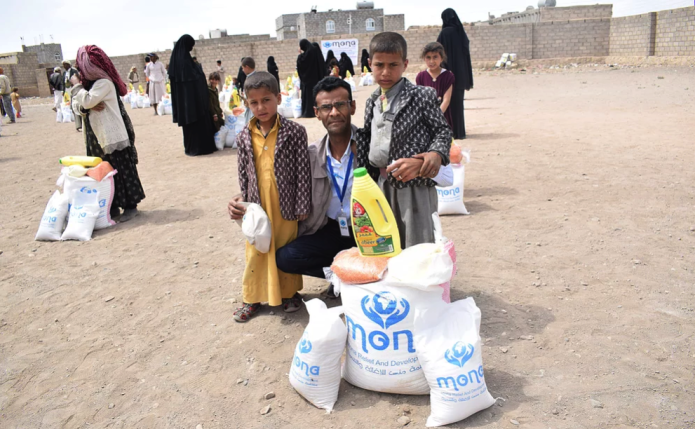 Last Words
This concept comes to fruition with the aim that every human being should be able to live with dignity without having to worry about the very basic right of sustenance.
Please give generously because the only way to live a pleasant life is either in someone's heart or someone's prayer. And in this case you get both!
Mona Relief is nothing without donors, and therefore we hope you will keep making us strong.
Feel free to follow us on twitter, facebook and instagram @monarelief
Our official UN Charity Number: 177/2015
FAQ
We are adding all questions and answers we get. The more questions that comes, then we will add them here in our FAQ.
Are you doing work on the ground or are you donating the money to another NGO?
Short answer. We are doing ALL the work ON THE GROUND. Mona Relief is a local Yemeni Organization. All the funds goes directly to Mona Relief, and are solely used for humanitarian purposes.
Can i just donate one time?
If you want to donate one-time you can simply do so by chosing to become a patreon, and right after that cancel it. You can also send us a bank transfer. Contact us on Patreon or email
[email protected]
Why is your name Mona Relief?
Our name, Mona, has a story of its own. Mona is the name of the lady who donated the very first $1000 for us to make our first delivery of food to Internally Displaced Person's (IDPs) in the area of Nuqim in Sana'a. Mona's generosity and spirit of humanity was infectious; she exuded of positivity and compassion. Upon recognizing and appreciating her spirit, we decided to name our organization after her, as she exemplifies everything that is good about humanity.
How many percentage of the aid goes to the cause?

100% goes to aid, especially in the capital Sana'a, but in remote areas and in areas far from the capital, the donation covers 96% and 4% goes to the operational costs such as transportation for the aid from the dealer to the beneficiaries' areas, packing and carrying and the rent of the place to the volunteers stays, who they are going to deliver food aid.
All of us are volunteers, even me.
Where do you buy the food?

From the local markets because Yemen under tough siege, so it cannot be bought outside the country. Also by buying it locally in Yemen we are supporting the local people there already.
Can we send you food and clothing from outside?
Technically, you can, but it needs to be coordinated with UN or OCHA Yemen, and with the authorities here. There is a tough siege so only UN/OCHA can help with this. However, it needs to be in larger quantities for them to be able to help.
Can we send you a bank transfer?
Unfortunately, our bank in Yemen does not allow personal funds. If you send us a bank transfer, it has to be in the name of another organisation or company, otherwise they wont allow it.
How much does it cost to setup a water tank?

Setting up a new water tank will cost around $900. And daily refilling tanks with water costs $10.
Can i volunteer for you?
Yes ofcourse. In addition to sharing our content, maybe you have special skills you can help us with like making videoes, contacting journalists etc. Contact us on e-mail or on instagram or twitter, then we can talk about what you are able to help with. We are open to all ideas and we are all together in this.
When does my Patreon payment renew?
It renews on the 1st of every month, regardless of when you made your first pledge.
Got another question? Contact us on Instagram, twitter or email.
$40,443.29 of $80,000
per month
Once we reach $80.000, we are able to support over 2600 families every month. One family is counted as 6-8 persons, which is a total of over 20.000 people every month. We reach out to new families every month in different cities and areas.

As we reach this goal, we continue to add water tanks and water wells available to everyone in different cities. One water tank costs around $900 to setup and $10 to maintain with new water every day. We will setup dozens of these in different areas and places and we will maintain them all with new water every single day.

Together with this we will continue to make food programs and food baskets to rural areas, clothing packages to people in the winter, linens, medicine and much more.

Everything will be shared on Patreon, Instagram and Twitter so you can see what we actually are doing and what the money is being spent on.

Here is a picture of one of our water tanks currently in Sanaa.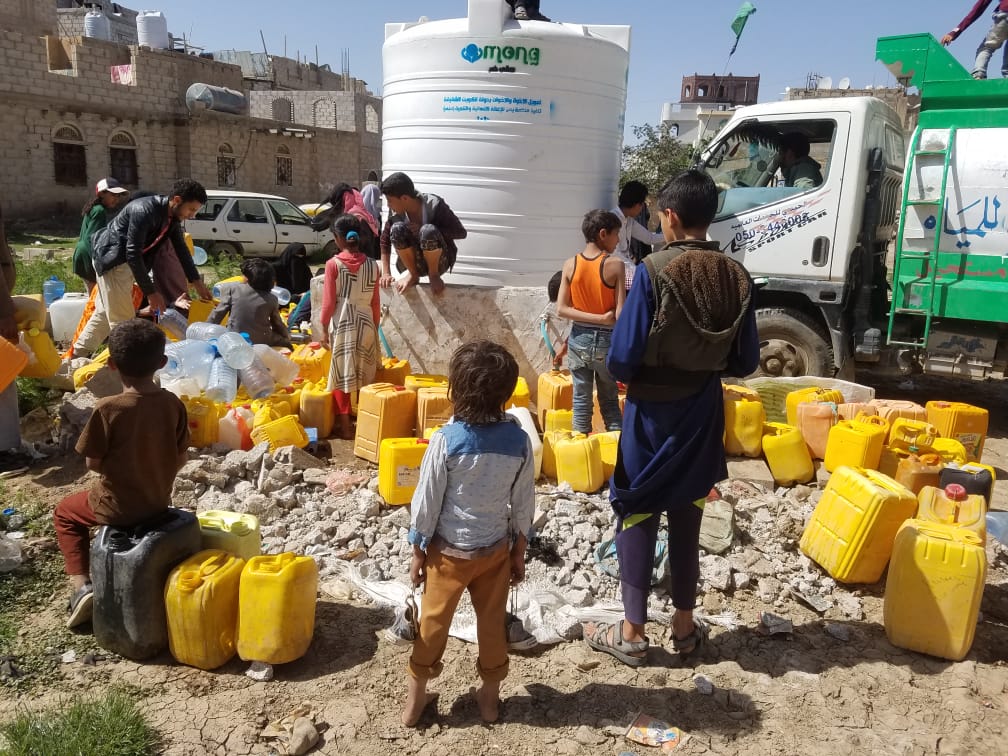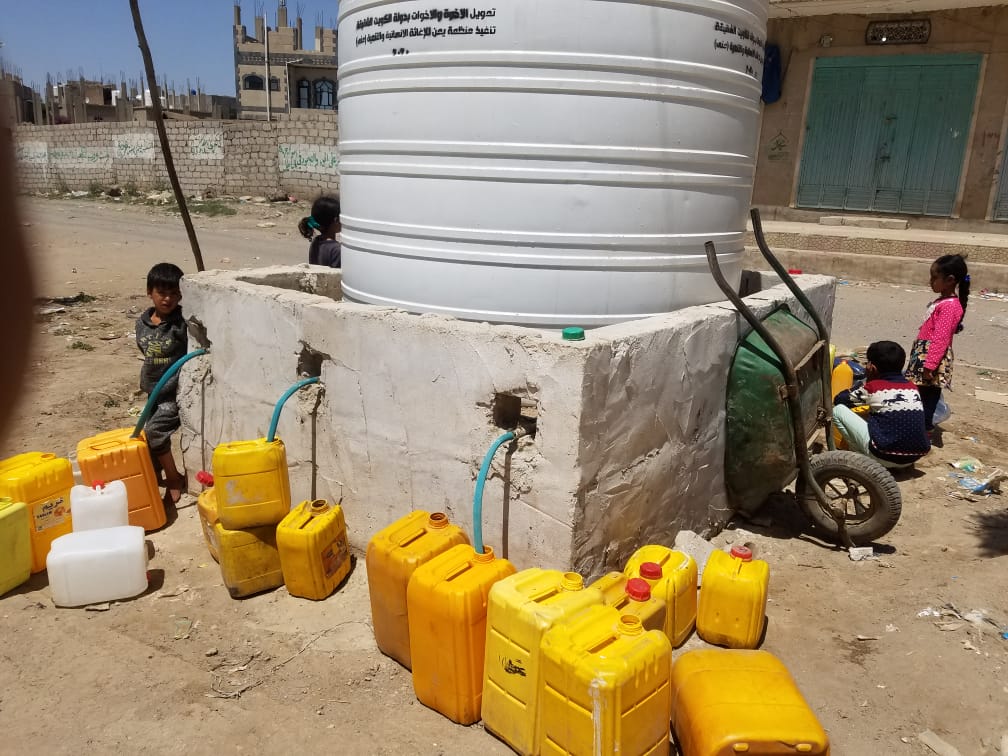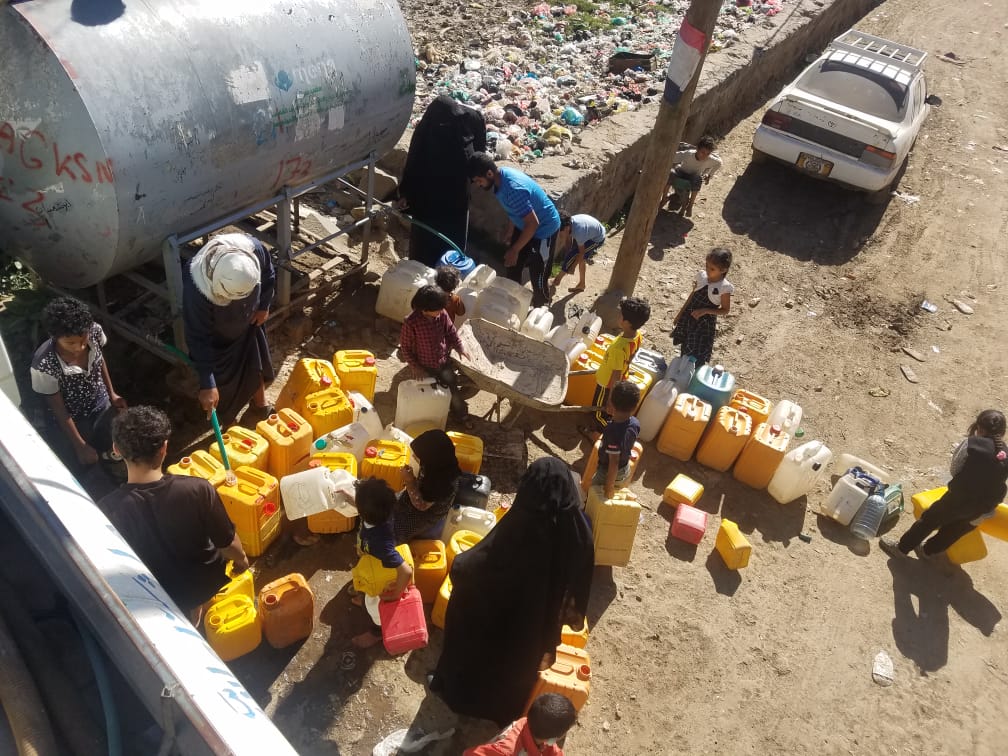 8 of 8
By becoming a patron, you'll instantly unlock access to 3 exclusive posts
By becoming a patron, you'll instantly unlock access to 3 exclusive posts
Recent posts by Mona Relief Yemen
How it works
Get started in 2 minutes