Shea Manweiler
is creating hand-drawn fantasy and dungeon adventure maps.
Select a membership level
Squid Scout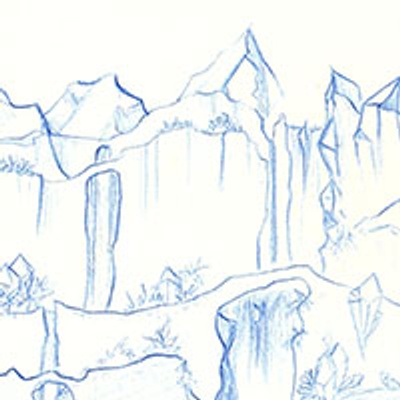 Eternal gratitude: You warm my heart and gain access to the patron-only Work In Progress blog where I share what I am currently working on and what I am pondering for the future. Expect to see sketches of art and mapping projects, written musings on characters and locations… that kind of thing. 
Nautilus Ambassador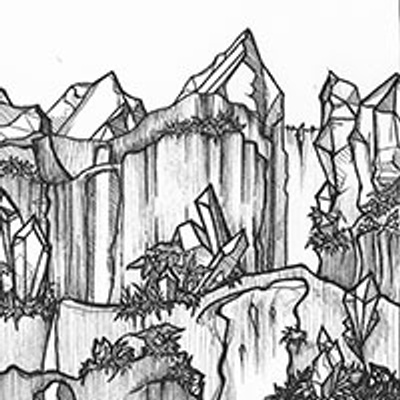 An envoy! How splendid! 

Maps: Each month I will make detailed fantasy map for your personal use.

+ Access to Work in Progress blog 
+ My eternal gratitude

Cephalobard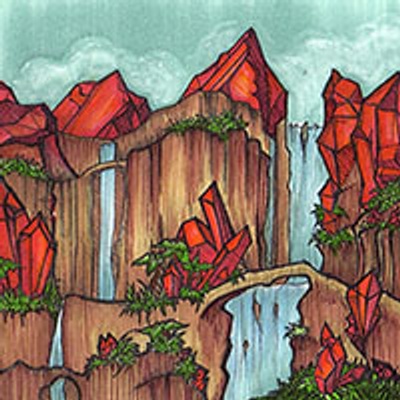 Your support is music to my ears! At this level you are making sure I have a pen in hand and can keep doing what I love. Thank you.


+ Detailed Geography Map
+ My eternal gratitude

About
If a picture is worth a thousand words, a good map speaks volumes.

Elevator Pitch:

I am a self-taught artist and aspiring author who fell into cartography when I realized that having my own maps and illustrations would make tracking my world building much more beautiful and far easier. It turns out I love making fantasy maps and illustrations and want to share it with others. If you'd like to accompany me on this adventure, I'll show you places you've never seen before!

The Longer Version:

I've been drawing for as long as I can remember, the stereotypical art kid who packed a sketchbook everywhere and drew on my jeans while bored. I grew up immersed in books full of magic and adventure. The X-Men kept me company as I figured out being a teenager—my gateway to roleplaying games was a mutant-themed larp with a bunch of friends that touched off a love of storytelling and world building that has never ended. I frequently drew our characters, illustrating compelling moments and environments from the games. The fantasy worlds I enjoyed were refuge and inspiration, as I think they are for so many of us.

I dreamed of becoming an illustrator. I compromised by enrolling in a Fine Art program at a college in a city close to my hometown. While I learned an astonishing amount there, it wasn't for me. After a year of still life and portraiture, I excused myself and tried to find my artistic voice again. Making art that I didn't love was almost as irritating and depressing as not making art at all. I went down a different road for my education, perhaps internalizing a little too much my mother's fears of starving artists. I continued to draw, followed other artists, and tried new media, perpetually expanding my artistic horizons while figuring out what I really loved to do. My desire to create never waned. I kept at it, cramming it into the gaps between life's responsibilities.

A long and winding road later, I graduated with a Master's degree and found myself, as a result of the mobile nature of my partner's job, in a small town where it has been next to impossible to find work. I'm someone who tries to make the best of lousy situations. What do people wish they could quit their jobs to do? Make art? Write? Play a lot of Dungeons and Dragons? I realized I could be doing these things, and so I did. Our 'Rise of Tiamat' campaign turned into an epic 18-month adventure, which coincided with one of my fellow players needing to go overseas for work. I originally planned to send him short story updates about what had happened after each session to keep him in the loop, and, well... things got out of hand and turned into a novel. Likely a trilogy, really. I have been working on the first book for over a year now and it's one of the most rewarding things I've ever attempted to do.

How does this involve maps? I realized last fall that building the world for my novel would be much simpler and more consistent if I had maps of my geography to refer to while writing. I decided to put my existing artistic skills to a new use—cartography. I was recently encouraged to share my work with an RPG Crafting Guild on Facebook and I decided to go for it. The community's positive response and encouragement was amazing. Quite a few people there asked if I had a Patreon and I had to admit I didn't. I hadn't even thought about it, because it had never occurred to me that others might be interested in the maps I was drawing for myself. 

So here I am, travelling cloak on and snacks in hand, waiting to see what may be beyond this creative bend in the road. I'd be honoured if you join me while I find out.
Right now this seems like the edge of the horizon. When we get there, I will begin working on optimizing my maps for Roll20. 
1 of 3
By becoming a patron, you'll instantly unlock access to 41 exclusive posts
By becoming a patron, you'll instantly unlock access to 41 exclusive posts
Recent posts by Shea Manweiler