Moss
is creating a journal of the Pacific Northwest.
Select a membership level
ANNUAL SUBSCRIPTION
$20
per annual print anthology
Receive one copy of the annual print anthology (starting with Moss: Volume Six in July 2021) shipped directly to your door, before it hits shelves or the web store.

*INTERNATIONAL BACKERS: please add $10 to your pledge to cover additional shipping costs.*

SUPPORTER
$50
per annual print anthology
One copy of the annual print anthology (starting with Moss: Volume Six in July 2021), special thanks on the website, and more rewards to be announced.

*INTERNATIONAL BACKERS: please add $15 to your pledge to cover additional shipping costs.*

Special thanks on website
PATRON
$100
per annual print anthology
Two copies of the annual print anthology (starting with Moss: Volume Six in July 2021), special thanks as a Patron in the print edition and on a separate section of the website, and deluxe, limited edition rewards to be announced.

*INTERNATIONAL BACKERS: please add $20 to your pledge to cover additional shipping costs.*

Special thanks on website

Special thanks in print edition
$3,466
per annual print anthology
About Moss
MOSS: VOLUME FIVE
is printed and shipped!

If you are a new subscriber / didn't make the cut-off, please note that you will NOT receive a copy of Moss: Volume Five through Patreon. New subscriptions from July 16 forward will apply to Volume Six (Summer 2021) and will not be charged until that time.
Now available online and in stores,
Moss: Volume Five
—our longest issue yet—continues and expands our ongoing mission to support, publish, document, and celebrate the Pacific Northwest's unique creative environment and inimitable community of writers. The latest Volume features work and interviews from thirty Northwest writers, including
Omar El Akkad
,
Jess Walter
,
Beth Piatote
,
Juan Carlos Reyes
,
Jean Ferruzola
,
Jill Talbot
,
Ben Goldfarb
,
Janice Lee
,
Matt Rebholz
,
Aaron Gilbreath
,
Ramon Isao
,
Christina Montilla
,
Ellen Welcker
,
Sasha LaPointe
,
Bill Carty
,
Daniela Naomi Molnar
,
Malcolm Friend
,
Alex Gallo-Brown
,
Jessica Mehta
,
Laura Read
,
Paul Hlava Ceballos
,
Taneum Bambrick
,
Zachary Schomburg
,
Emily Pittinos
,
and
J.A. Dela Cruz-Smith
,
and interviews with
Ruth Joffre
,
Leah Sottile
,
Kristen Millares Young
, and
Ashley Toliver
.
Moss
is
a literary journal of Northwest writing.
Published annually,
Moss
is dedicated to exploring the intersection of place and creative expression, while exposing the Northwest region's outstanding writers to a broad audience of readers, critics, and publishers.
Since its debut issue in the summer of 2014,
Moss
has received praise for its sharp design, strong editorial hand, and its commitment to supporting new and emerging writers. As
The Seattle Review of Books
put it, "
Moss
is at the vanguard of modern Northwest literature."
Moss
has also been covered by
The Rumpus
,
Literary Hub
,
Longreads
,
The Millions
,
The Offing
,
The Stranger
,
Seattle Weekly
,
City Arts
, and
The Portland Mercury
, among other publications, and is stocked in print at independent bookstores across the country.
We pay every writer we publish, and make all of our work available online for free—without charging submission fees or taking any profit. Originally funded out-of-pocket,
Moss
is now fully supported by its readers and subscribers. Over the course of our publication, we're proud to have paid out more than $8,000 to nearly a hundred writers from across the region, including more than two dozen writers in the last few months alone.

Since 2016, we've used Patreon to offer annual subscriptions. Subscribing to Moss is the best way to get the print edition, stay up to date on our latest releases, and support our core mission of publishing, celebrating, and supporting Northwest writers. Our subscription system has allowed our publication model to stay writer-focused, community-first, and truly independent, even in the face of these difficult financial times.

For only $20 a year, subscribers get the print edition shipped to them before it hits shelves. For those who want to make an extra contribution to support the Northwest literary community, two higher-level tiers offer additional rewards. For more information on the subscription levels, check out the Rewards column to the right of the screen.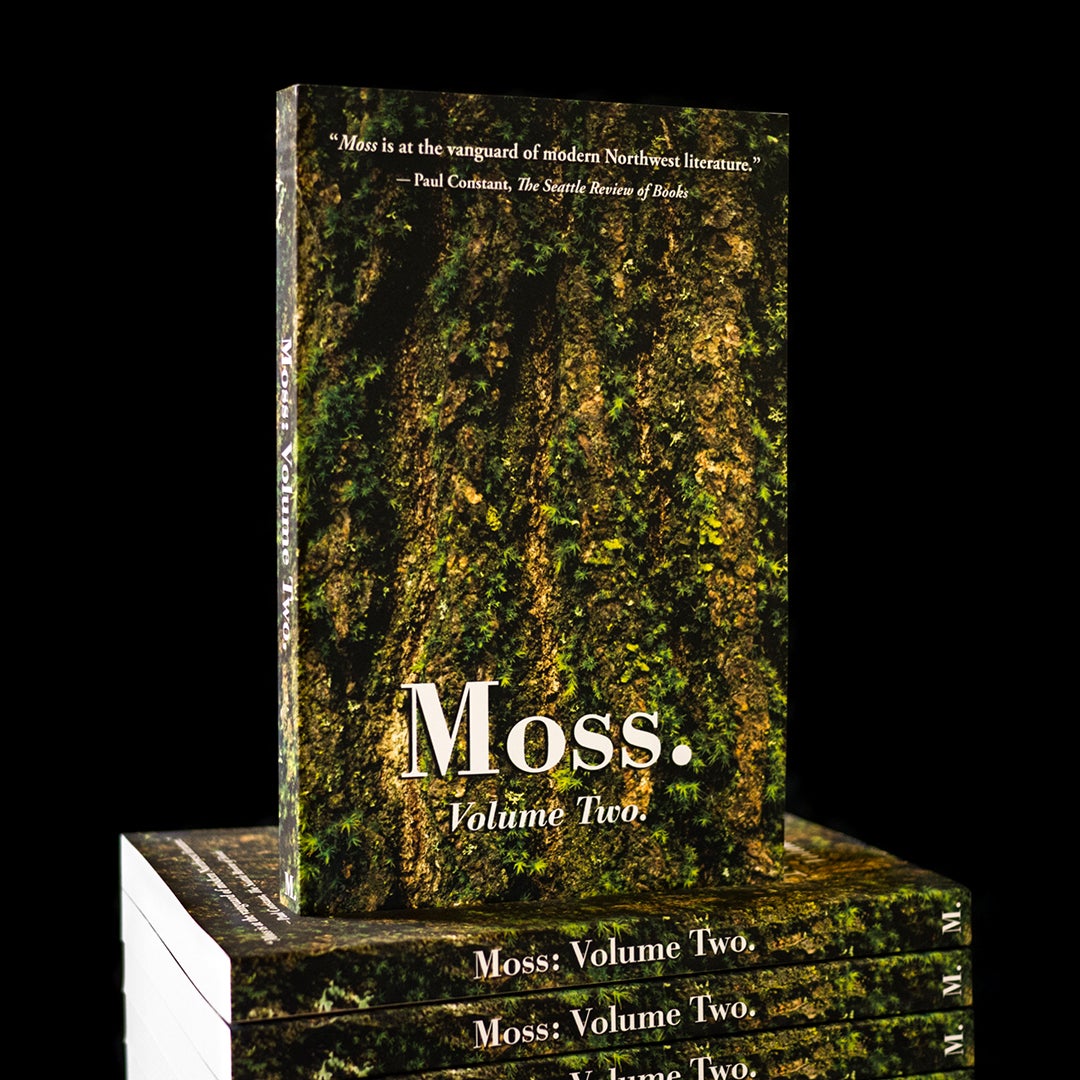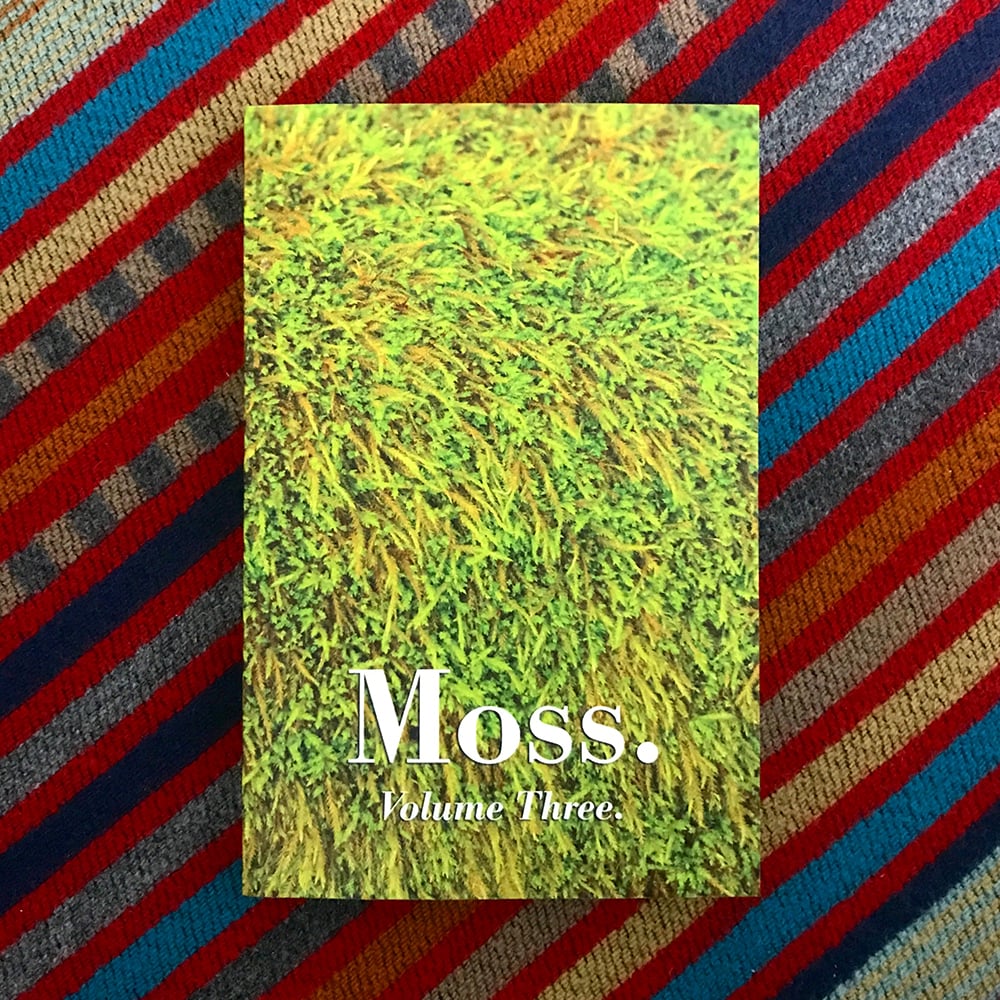 The subscriber-funded Volumes Two and Three, in all their glory.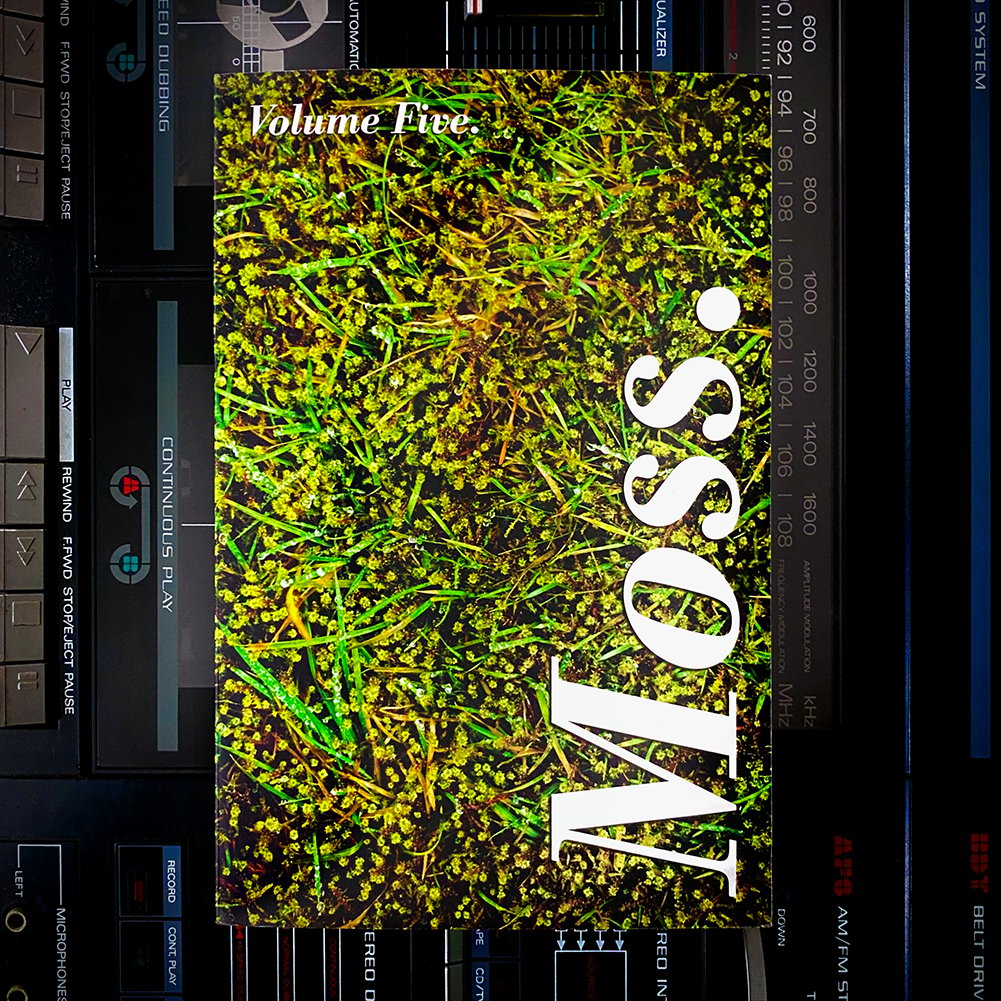 Volume Five - available now!
WHAT IS PATREON? HOW DOES IT WORK?

Patreon is a crowdfunding platform a bit like Kickstarter, but with a twist: rather than facilitating one-time campaigns, it's a platform designed to support ongoing creative work. Unlike on Kickstarter, pledges are collected on an ongoing basis—whenever a project is completed—rather than when a goal number is met. In our case, we collect pledges once per year, one month prior to the publication of our annual anthology.

The next anthology we release will be Moss: Volume Six in July 2021.

Though Patreon does collect your payment information immediately, subscribers will not be charged until the end of the subscription drive. Subscribers will only be charged once per year. We will always provide ample warning before the subscription is billed.

**VERY IMPORTANT FAQ!**

Q: The final step on the Patreon checkout page makes it sound like my pledge will be billed monthly. What gives? I thought this was an annual subscription?!

A: We understand the confusion, so to emphasize again; you absolutely will not be billed monthly. Subscribers are only charged once per year, when the annual print edition is released. Unfortunately, we do not have control over the language on Patreon's checkout page, which is generic and does not differentiate between 'billed per creation' subscriptions (like Moss) and 'billed monthly' subscriptions. If you have any further questions about this, please don't hesitate to reach out to [email protected] - and thanks for your trust and patience with our subscription system.



Infrastructure. Most subscription platforms are built around a monthly cycle; Patreon's "pay per release" system gives us more flexibility, and lets us make sure you're only charged when we publish a new volume. They also take care of credit card processing and fees, taxes, collecting shipping information, and much more.


Community. Like Kickstarter, Patreon lets us connect directly with our readers for support. We will never turn our publication model over to advertising or corporate interests; subscribers like you help us maintain both our creative integrity and the quality of the reading experience.


Sustainability. The subscriber base we've built on Patreon has helped to provide long-term, sustainable funding, ensuring that Moss can continue to publish great work far into the future. Though our book and merchandise sales help to cover some of our printing expenses and writers' fees, Moss does not make (or seek) a profit, and our all-volunteer team relies on subscribers like you to keep us going.
WHAT'S UP WITH THE REWARDS?

Each Volume, we'll create a new, original reward for our Supporters and Patrons. Rewards for Volume Five include a lapel pin, new stickers, notepads, and a limited edition Moss beanie. See the list of backer tiers for details on how to receive each reward.




Pictured above: lapel pins, sticker, and notepads.Below: the very limited Moss beanie, assembled locally by the team.


Moss was founded by Connor Guy, a book editor in New York City, and Alex Davis-Lawrence, a filmmaker and creative producer based in Los Angeles. Both were born and raised in Seattle.

Over time, our team has expanded to include Amy Wilson, a poet from Oregon and our Director of Outreach; Alayna Becker, our Managing editor; Cali Kopczick, our Programming Coordinator; Grant Manager Bethany Hays; our Contributing Editors in fiction and non-fiction, Diana Xin, M. Allen Cunningham, Michael Chin, Steven L. Moore, and Sharma Shields; our Poetry Editors, Dujie Tahat, Ashley Toliver, and Jalayna Carter; and our team of Readers, including Angelica Lai, Sasheem Silkiss-Hero, Paisley Green, Kimm Stammen, Elissa Favero, Jamie Bails, and Jenny Liou.

To keep up with Moss on social media, find us on Twitter and Facebook.



WHAT IF YOU DON'T MAKE YOUR GOAL?

Whether or not we make our funding goal, the yearly anthologies will still be printed, we'll still pay every writer we publish, and all our subscribers will receive their full set of rewards. Since the beginning, Moss has been funded largely out-of-pocket; our launch, development, and first three issues were entirely self-funded, and we will continue to do what is needed to keep Moss running and growing.




"...a quality publication, with a strong editorial hand..."
—Paul Constant at The Stranger

"...where place-based writing is often a buzzword, the journal provides an in-depth examination into what it means for writing to be 'Northwestern.'"
—Bill Carty at City Arts

"Since launch last year, Moss has published standout work of authors from the region and has worked to preserve obscured work..."
—Feliks Garcia at The Offing, "4 Literary Magazines to Add to Your Reading List"

"... the perfect thing for the bookish indoor kids of the Pacific Northwest."
—Megan Burbank at The Portland Mercury



A Volume One sticker, at home in Seattle's Kerry Park.
$3,465.90 of $4,200
per annual print anthology
Annual print anthology

This goal covers the cost of printing our annual anthology, including writer's fees, layout, and shipping/distribution, as well as Patreon's fees, and the cost of producing and shipping our subscriber rewards.

Special events, web hosting, special publications, multimedia projects, and other costs are supported by additional in-store and online book sales.
1 of 1
By becoming a patron, you'll instantly unlock access to 3 exclusive posts
By becoming a patron, you'll instantly unlock access to 3 exclusive posts
How it works
Get started in 2 minutes