Wild Wisdom
is creating movement+feelings+nature
Select a membership level
Hummingbird
Hummingbirds flit in to find the nectar.
Investment: price of a cup of coffee (Sally Struthers, eat your heart out)
Dart into the world of Wild Wisdom to revel in the world of knowledge, storytelling through writing -- my own and selected works from other writers. You'll receive at least 10 writings each month. I'm a prolific writer, so you'll probably end up getting more. 
Profound. Playful. Peaceful. Profane. Read about science, life, technique, memoir, and my own musings of this very odd thing called Being Alive. 
Saguaro
Saguaros take life slow and restfully.

Investment: less than a month of Netflix.
At least 6 audio recordings each month: nature therapy invitations, meditations, visualizations, poetry, and other guided journeys you can carry along with you. 
Plus all of my writing and essays!
Some call it mindfulness; I prefer mind-less-ness. Don't worry if meditation sounds scary to you or you think you can't "get" it. Seated meditation doesn't work for everyone. I make it acessible with lots of different methods. You don't even have to close your eyes or sit still if you don't want to!
Panther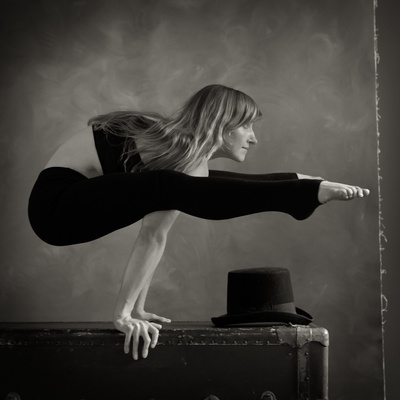 Panthers are elite, on the prowl to get the moves.
Investment: less than the cost of a yoga class
At least 8 videos each month for you to explore movement+feelings+nature, plus all the content from the other tiers.
Flowing sequences for strength, mobility, patterning, and rest
Movement and neuroplasticity games
Technical talks and tidbits
Nature and movement therapy invitations
First to know about upcoming retreats and workshops
Polls to vote on upcoming videos
Plus all the previous tiers
About
THE WILD WISDOM MANIFESTO
Move. 
Move all the parts in all the ways. 
Feel what moves you. 
There is an entire wilderness within you and around you.
Go outside.
Go within.


Hi wildlings! I'm Clare, a semi-feral human being. I've had a weird and interesting life so far and studied a billion different things. I talk to trees and the moon is my boss. I smash together science, curiosity, moving around, nature and ancestor connection, some other cool stuff. It's basically witchcraft. Let's just call it movement+feelings+nature. 
I just had the weirdest year of my life. Everything is completely different. You're getting to come along with me as I navigate an entirely new life -- new city, new business, new orphanhood, maybe a new country, 
Subscribing to Wild Wisdom is a adventurous foray into the wild with me.  I also want to help you explore YOUR wisdom. Each tier is a different level of access to intimacy with a supportive community. Through writing, audio, video, and community, we're here to: 
Connect to our bodies and what we feel in them 
Create moments of inquiry and opening
Encourage challenge, intrigue, curiosity
Explore our place in the great web of interconnection
Infuse fun, play, and a light heart even when you're going somewhere a bit scary
Find heart-centered healing, rest, and space, the activism of these bonkers times we're living in
ABOUT ME -- CLARE KELLEY

I'm a Movement and Nature Therapy Guide. I help you connect to your nature and the nature around you, using creative and inspiring movement, knowledge, exploration, and sensory experience. I favor curiosity over rigidly authoritative knowledge. I created Wild Wisdom to bring together my years of study and experience so that you can remember in your flesh and bones how it feels to move well and feel a sense of belonging. 
I'm a pioneer of the mind-body healing arts. I weave the age-old witchy wisdom of my indigenous Celtic heritage with memoir, evidence-based science, movement modalities, philosophy and mythology, sensory immersion, nature connection, and the metaphysical. The wild covers a lotta ground!
I'm an insatiable learner, hungry for knowledge and experience. Formally, I have a handful of degrees in health and the humanities, have taught thousands of yoga, Pilates, and movement classes, guided more than 200 nature therapy walks, and have worked with private clients coping with stress, pain, PTSD, neurological conditions, and Life. 
After living in the heart of Washington, DC my entire adult life, I recently relocated to the Sonoran Desert with my two house panthers, Francie and Neely. All hell broke loose and I was gonna spend two months in Tucson before moving to Iceland. But the day after I got to Tucson, all hell broke loose (again). I'm just gonna move slow and quiet for a year or two.  I was gonna move to Iceland but then all hell broke loose in myI'm working out plans to spend part of the year in the wilderness of eastern Iceland. I love painting watercolors and Halo Top ice cream product. Oops, I mean clean eating or something healthy like that. 
This ain't your standard White Wellness-Lady Wearing White Walking on the Beach. I'm not gonna talk about releasing your toxins or purifying because you're already enough and I'm not gonna participate in that colonizing BS.
Wild Wisdom is my full-time job! I'm grateful to all of my students, clients, and guests who inspired me to create this world for you. Thanks for investing in my work and believing in a world that's bigger than the daily grind.
A Thriving Ecosystem is Diverse: Building an Inclusive Community

Movement and Nature belong to everyone, regardless of your size, shape, gender, sexual orientation, race, number of toenails, cat lover/dog lover. All are welcome here. A paywall gives us a level of privacy to share openly. My great hope is that all of you will share as a community, commenting and interacting with each other. What I have to offer is only one aspect of Wild Wisdom: true wisdom arises from the shared experiences of a collective.
$1,006 of $1,700
per month
When we hit $1700 a month, I'll be able to hire a video editor to make the videos super profesh! 
2 of 4
By becoming a patron, you'll instantly unlock access to 91 exclusive posts
By becoming a patron, you'll instantly unlock access to 91 exclusive posts
Recent posts by Wild Wisdom