Wild Wisdom
is creating movement+feelings+nature
Select a membership level
Hummingbird
Hummingbirds flit in to find the nectar: exclusive access to my writing several times a week.
Profound. Playful. Peaceful. Profane. Practical. Personal. Demystify health science and research. Relate to memoir. Learn about movement technique. Set intentions as a community. 
Saguaro
Saguaros take life slow and restfully: exclusive access to audio recordings plus my writing. 

Weekly self-care inventory with surprising ways to nurture our human needs.
Explainers on why different care methods work. 
Audio and video nature connection invitations, mindfulness meditations, imaginal journeys, and techniques to build resiliency and comfort in trying times and thriving times. 
I make it unscary and accessible with lots of different ways to access the care of rest. And I get it that meditation isn't for everyone. I've got your back, and so does the earth. 
Panther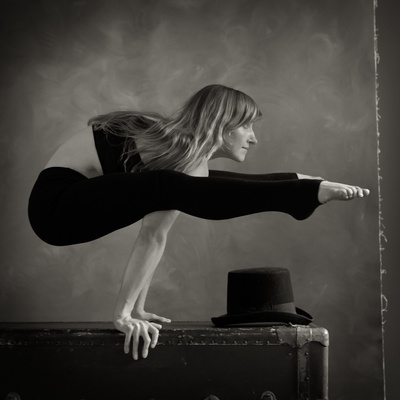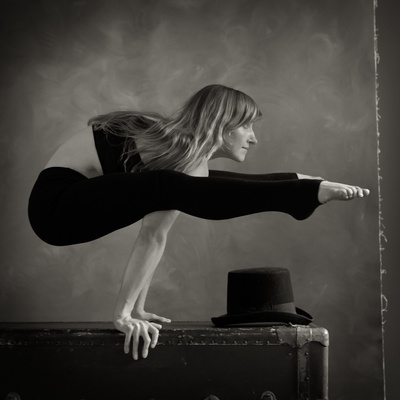 Panthers are looking for elite moves!
1-3 recorded classes weekly! These unique and creative classes blend Pilates, yoga asana, natural and functional movement, somatics, gentle moves, and PLAY! 
Weekly movement tip. 
Exclusive access to take live classes a la carte for $12/class.
Short sequences--movement snacks--to take on the go. Experience a whole range of movement, from super intense ab burn to low back help to soft and soothing neck massage. 
Videos with explainers on how and why we do things in movement world. 
Access to all the tiers below! 
About Wild Wisdom
WILD WISDOM: HUMAN-NATURE EXPLORED

Wild Wisdom is my modern hedge school: a place where science, nature, human kindness, movement, and mysticism co-exist. You'll find live classes, nature therapy walks, meditations and visualizations, movement videos and relaxation videos, professional public health explainers, essays, and so much more. 
We reject a culture that tells us we're here to produce and work all day till we die. We are members of an incredible species in a great web of interconnection, miracles of evolution. We are meant to move our bodies. Explore knowledge, science, and wisdom. Play in nature. Take care of each other in loving communities. Eat real food. Feel our emotions. Take rest. Know our ancestors.
A paywall gives us a level of privacy to share openly: true wisdom comes from a collective of voices more than one voice. Let's share as a community, commenting and interacting with each other.
Each tier is a different level of access to intimacy with a supportive community:
Writing--observation, memoir, health and movement science, exploring skills for the very risky condition called being alive. 
Voice: building resilience and fortitude through nature connection invitations, mindfulness meditation, imaginal journeys. 
Movement: live classes and movement snacks to help you move well and feel good moving
One-on-One care: sessions with me tailored to your needs: movement and nature therapy guiding, exploring your own wisdom patterns, learning indigenous wisdom traditions from my Celtic ancestors, and practical strategies for How to Human Good. 
Wild Wisdom is my full-time job and what I'm doing in the world right now. When you pledge support, you're showing you value the unique nature of my work. 
Move. 
Move all the parts in all the ways. 
Feel what moves you. 
There is an entire wilderness within you and around you.
Go outside.
Go within.
ABOUT ME: 

Hi hi! I'm Clare (she/her), a semi-feral human being. My work is help humans from every walk of life connect to your nature and the nature around you for the health of both. Wild Wisdom is the intersection of science, movement, nature, and lived experience, I weave my years of study and living fully so that you can remember in your flesh and bones how it feels to move well and feel a sense of belonging. 
You know those bios where the person has a Hard Life Experience, overcomes it, and then turns it into something they want to bring to others? I have a JILLION of those. Ask me about the suicide bombin I bring extraordinary empathy and resilience into everything I do--and, let's not take ourselves too seriously! 
I'm a lifelong and insatiable learner, which has led me to a weird and vast breadth of knowledge: 
Academically, my undergrad studies at Lawrence University were in piano, anthropological linguistics, and US history of race relations. My graduate studies at George Washington University were in global public health (MPH) and research and program design (MA). 
In terms of relaxation and connection, I'm a certified nature therapy guide; I've led over 200 walks and sessions with groups and people one-on-one. I have a certificate in mindfulness based stress reduction with additional training in meditation, and I teach gentle and restorative movement. 
I have well over a decade of teaching various movement modalities to all kinds of people. I love teaching small groups of people who are curious and want freedom in their movement. I've formally trained in many mind-body movement and healing modalities, including Pilates, yoga, natural/functional movement, myofascial self-massage.
I'm in an apprenticeship with Greg Casale to learn the indigenous healing traditions of my Celtic ancestors. I hold several special certificates including Pilates-based exercise for neurological conditions, trauma-informed movement therapy, neuroplasticity, hypermobility, and more. 
Since 2012, I've worked one-on-one with clients to help them
I live with my Francie and Neely, my two house panthers, in the Sonoran Desert on the land of the Tohono O'Odham and Pascua Yaqui peoples. We live in Casita Gallina--little chicken house, named for our chicken friend in the yard. My home is movement friendly--furniture free and budget conscious. I'm learning how to grow things in the desert. 
A Thriving Ecosystem is Diverse: Building an Inclusive Community

Movement and Nature belong to everyone, regardless of your size, shape, gender, sexual orientation, race, number of toenails, cat lover/dog lover.
All are actively welcome here.
$1,612.62 of $1,700
per month
When we hit $1700 a month, I'll be able to hire a video editor to make the videos super profesh! 
2 of 4
By becoming a patron, you'll instantly unlock access to 500 exclusive posts
By becoming a patron, you'll instantly unlock access to 500 exclusive posts
Recent posts by Wild Wisdom
How it works
Get started in 2 minutes