MovieMation
is creating Animation Discussion Videos
Select a membership level
Amazing Apple Pie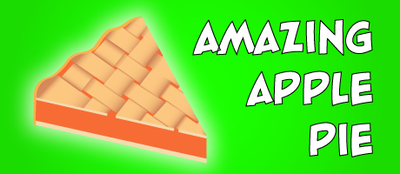 You'll get:

1. Access To My Patreon Only Feed
2. Priority When Requesting Videos
3. Your Name Credited In My Videos for as long as you pledge
4. Get My Videos A Day (or more) Early

Beautiful Brioche
You'll get:

1. All $1 Perks
2. I'll Show You The Video Notes For My Videos


Creamy Chocolate Cake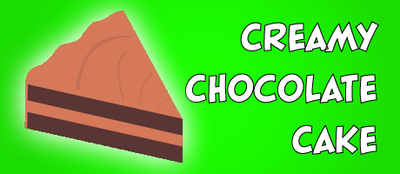 You get:

1. All Previous Perks
2. See My Trello Board Containing My Upcoming Videos and Video Ideas (A Screenshot will be posted of it weekly)
3. Access to my Udemy "Getting Started on YouTube" course (one-code per user)

Screenshot of Upcoming Videos

Code to get my Udemy Course for free
About

Who I am and what's my channel about?

Hi everyone, welcome to my Patreon page and thank you so much for taking the time to check it out!
Chances are that you've probably found this page through my YouTube channel or through social media. On the chance that you haven't heard of me, I'm Ameer Matani and I run the YouTube channel MovieMation. MovieMation is my main channel (I also have a tech channel) and is the channel that has all my animation content, from a series covering the entire history of Disney to a series focusing on important figures in the animation industry.

John Musker and Ron Clement's Journey To Treasure Planet on MovieMation
If you already know me and have watched any of my content, I really appreciate all of the support that you have given me on my channel so far!
What is Patreon?

Patreon is a crowdfunding site that allows a content creator to give their viewers perks and more value in return for their financial support. It's tier based, so the more you contribute, the more perks that you'll get. I am open to moving perks around and creating additional perks (as long as it's not something incredibly hard to fulfil or won't make financial sense at a certain tier level). If you have any ideas or want to move anything around just let me know and I'll consider making the change.
Is anything going to change on the channel?

None of my main content will ever be put behind a paywall, I will also not be delaying the release of anything on the channel. On Patreon I will only be releasing my content earlier than my usual Sunday release date, and will only be releasing additional content that I wouldn't have otherwise release on my channel.
So in simple terms, nothing is going to change and you won't notice any difference on the channel. Other than the fact that I may be doing Patreon shoutouts or may otherwise briefly mention Patreon.
Why did you setup Patreon?

This page is a way for you to get even more value from me, with perks including shoutouts in my videos, to getting priority when requesting videos. In return, you'll be able to help directly support the channel and cover some of the costs that I have to produce the content that will forever be free on the channel. I want to ensure that you will be getting value for money for what you pledge here, so if there's anything that you want me to change on here please let me know.
Will I no longer be able to request videos or get replies to my comments if I don't pledge?

People can still make requests on my channel, but I will prioritise the requests on here and will try and get these ones done first.
Click or tap on the pie to become a $1 Patreon!
1. Access To My Patreon Only Feed
2. Your Name Credited In My Videos for as long as you pledge
3. Get My Videos A Day Early
Click or tap on the Brioche to become a $5 Patreon!
1. All $1 Perks
2. Priority When Requesting Videos
3. I'll Show You The Video Notes For My Next Video as soon as they're ready
Click or tap on the Cake to become a $10 Patreon!
1. All Previous Perks
2. Access To My Trello Board With My List Of Upcoming Videos
TLDR/FAQ Section:
Q: What is a quick definition of Patreon:
A: A crowdfunding site that allows individuals to financially support creators in return for perks offered by the content creator.
Q: Are pledges taken monthly and is the amount that I pledge at the amount that I will pay?
A: I have opted to take pledges on a per video basis instead of a per month basis. If you do only want to pledge a certain amount per month there is an option on the pledge screen to only pledge to only a specific number of videos per month. If you need help finding it please let me know.
Q: I'm kind of broke but still want to support you, what can I do?
A: Firstly thanks so much for wanting to support me! Don't feel any pressure to pledge on here if you aren't in the financial situation to be able to do so. I really appreciate everyone who just stops by my channels to check out new videos that I put out. I'll still really appreciate you if you do just do that. You can also help share my channel, my social media or this patreon page if you want to, I'll greatly appreciate it!
If you really want to pledge though (again don't feel any pressure to do so) then you can do so for only $1 per month. Any pledge adds up and is greatly appreciated!
Q: Can I stop pledging in the future if I can no longer afford it?
A: Yes you can! On desktop, you can do it by going to the three parallel lines (hamburger menu) to the top right on Patreon and then clicking on your memberships. You can then go to edit next to my name, then "edit or cancel my membership" then cancel your payment. You also have the option to change membership tier here if you want to stay a Patreon but at a lower tier level.
Q: I'm still so confused and don't know what to do, HELP!
A: Don't panic, everything will be ok! Feel free to ask me any questions that you may have on
twitter
or on
Instagram
. You can also get help directly from Patreon
here
. To send them a message click on the "send up a note" link to the top right.
This will help to cover (or partially cover) some of the software needed to create my videos from Evernote to Adobe CC
1 of 3
By becoming a patron, you'll instantly unlock access to 145 exclusive posts
By becoming a patron, you'll instantly unlock access to 145 exclusive posts
Recent posts by MovieMation