Movies Plus
is creating Film Distribution, Free TV Broadcast + Streaming for Film Lovers
Select a membership level
Buddy ( 1 TIME or MONTHLY GIFT )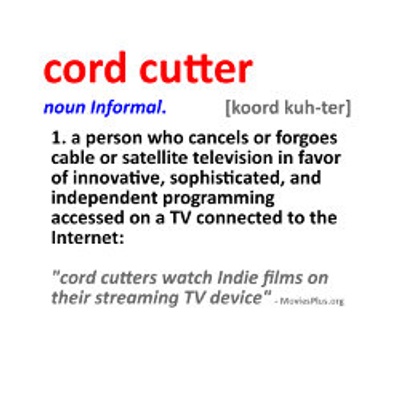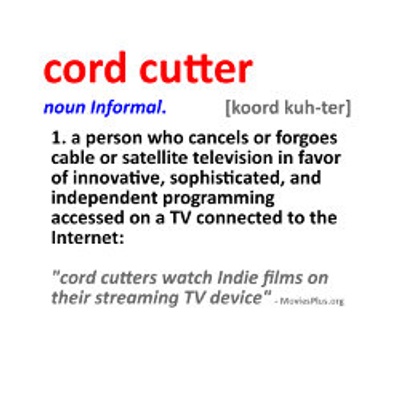 Thanks Buddy!  This pledge gets you a shout out on Social Media, and our eternal gratitude -- unless you prefer to remain anonymous.

Buy me a beer ( 1 TIME or MONTHLY GIFT )
I'm thirsty, buy me a beer.  Heck for $6 I can get a 44oz Malt Liquor that will curl whatz left of my hair.  And of course I'll thank you on Social Media too - unless you prefer to remain anonymous.
HUGS FOR A YEAR (1 time or monthly)
A hundred bucks will keep us motivated to continue seeking out Rare content for our channels.  We very much appreciate your help and we'll give you a shoutout on Social Media - unless you prefer to remain anonymous.
About Movies Plus
THERE'S THREE WAYS TO BE A PATRON!
1.) Choose a Tier that will help your business/other and donate monthly.
2.) Choose the first Tier and Donate as a "BUDDY" - or choose to donate a "custom" amount.
3.) Choose to buy a T-Shirt or other COOL SWAG at our "CORD CUTTERS HEAVEN!"  Simply click the link and check out the products we have online: 
https://www.redbubble.com/people/moviesplus/works...


New to cord cutting? Well it's much different than the typical Network or Hollywood Studio operation.  For one, it's FREE, and secondly...IT'S INDEPENDENT.  
MORE ABOUT US... (
Watch a promo video here if you like.
)
We're Advocates for the Filmmaker, and the Film/TV lover. For over 5 years now, Movies Plus has broadcast Independently made movies and television programming to Cordcutter's, and Film & TV lovers.
You may have watched some of our
FREE AD-FREE INDEPENDENT CHANNELS...


Much like over-the-air "broadcast" television, we stream our content directly to your television, computer/tablet or cellphone. If you have a Roku, Fire TV, or Android then it's free to watch. And simply put -- this is a great way to be introduced to new, rare, and exciting film and television.
WATCH AD-FREE -- WITHOUT COMMERCIALS OR ANY ADVERTISING!
Additionally, Movies Plus TV Channels are a great way for the indie filmmaker to beat the very difficult Hollywood system. Many of our success stories are told on our Film-Fest, 
MetroFilmFestival
and our TV-App site, 
Moviesplus
-- but please read on before you click over.
WHAT WE DO WITH YOUR SUPPORT
1. Find new movies and TV shows. (Acquisition and Licensing.)
2. Curate content submitted via the Metro Film Festival. (Movies Plus has a family-friendly audience. All content must target viewers over the age of 13, NO adult themes/nudity/language/graphic violence. This is regulated by Roku guidelines)
3. Rent Bandwidth (data use) Video Storage. This is VERY EXPENSIVE. Consider the size of a HD movie file and how much it costs to stream it to thousands of people. There's no way to eliminate this cost and it's a real concern for Independents like us.
4. Develop TV-APPS (channels) through use of SDK's and/or proprietary coding such as Android. This also includes the hiring of 3rd party software engineers when necessary.
5. Publish and Maintain the current Channels on numerous platforms and take the steps needed to expand into Apple and XUMO. (This process includes all development plus the publication of film descriptions, movie-posters, and meta-data.)
6. Monitor and Update content via Streaming Video Feeds (JSON/MRSS) daily.
7. Publicize all of our TV channels on social media in order to support our Filmmakers and each one of our Channels branding. This is required to reach unique audiences on each channel.
In addition to Movies Plus, our other channels currently are:
AHM (ArtHouse Movies)
TMN (The Movie Network)
"Film Fest Best"
"Badass TV"
"The Screening Room"
and in Beta the "IFC" (Indie Film Collective.)
How we've Grown!  Here's a snapshot from App-Annie, an important source for rating Apps, as you can see, our Movies Plus Fire TV App is #48 -- that's above ABC!
GOALS & THANK YOU TIERS
You may notice that we have not set up this webpage exactly like a Kicksarter or typical Crowdfunding campaign. That's because Movies Plus doesn't manufacture widgets or the next best bread slicer.  But don't let that fool you.  We do allot of work for the Art, Film-Art, and Cord-Cutter community.
We show our thanks to you by placing new movies and TV-shows on our TV-Channels and our TV-APPS!
And this in turn gives you more unique entertainment to enjoy, which in turn serves the filmmaker who is in dire need of exposure... And this process helps our Society because it supports the Arts Community including Media Arts. We need ART, We need YOU!
The larger your financial contribution, the more time we can spend searching for new content, curating the programming and making sure that Indie Filmmakers are well represented so that they can get the publicity they deserve.
Please give what you can. Whether it's a one-time gift or a monthly contribution, we appreciate all that you can do. If you have questions or if you would prefer to directly send a gift via Paypal, then use our webmail.
Would you care to help continue our services? If so, please click the Patreon button. Not ready yet? Maybe you need to check us out first -- please do...We're on
www.MoviesPlus.org
and there you'll find several of our channels that reach over 1 Million viewers.
The content is rare, and sometimes off-the-beaten track or downright weird, but it is family friendly, and it is accessible to everyone who has a cell phone and/or a Roku/Fire TV device. Our TV-APPS on Smart TV's (like VIZIO, Samsung) are coming soon.
The Movies Plus Audience reach is growing daily. We have over 375,000 subscribers on our AD-FREE Fire TV channel, and another 600,000 Subs on our AD FREE Roku Channels. Also, the Movies Plus Android App is fairly new, AD FREE and gets bigger and better every day --
grab it and our latest Non-Commercial App called "Fan Films"
via our Moviesplus.org website and Googleplay...
We encourage you to help us to maintain this desperately needed service! Please become a Movies Plus Patreon! Your financial contribution will give aspiring filmmakers a venue for their movies, and your help will also insure that Movies Plus continues to offer our much needed services for years to come.
Thank you in advance,
The Team at Movies Plus,
Program Director: Dean Lachiusa
PS: filmmakers...don't forget, you're always welcome to submit your film/trailer for VOD broadcast on our Channels. See our website(s) for more info!
By becoming a patron, you'll instantly unlock access to 2 exclusive posts
By becoming a patron, you'll instantly unlock access to 2 exclusive posts
Recent posts by Movies Plus
How it works
Get started in 2 minutes