Mr. Fish
is creating Dangerous Political Satire and Hilarious Comics
Select a membership level
$1 for the Crack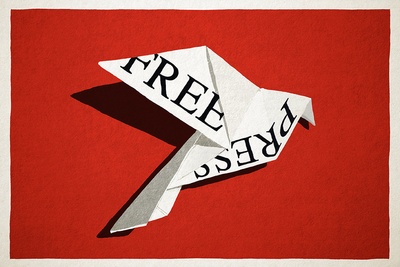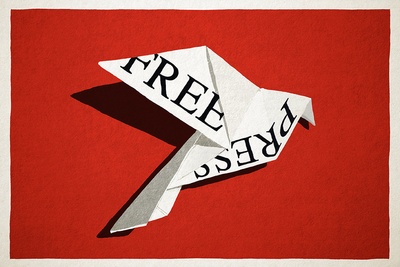 This is just like putting a dollar into the collection plate on Sunday.  It will create the harmless illusion that you are a beautiful person who will one day gain quick and easy access to Heaven, Inc., because eternal life, as we all know, is part of a subscription plan.  Donate here so that when you die you'll get to hang out with all your favorite dead celebrities and all the unnamed puppies murdered at kill shelters – puppies that you'll get to name!  So forget about me and do it for Sniffy and Crabcakes!  (Your donation will also allow me to continue creating work guaranteed to send me to Hell.)
$5 for the Crack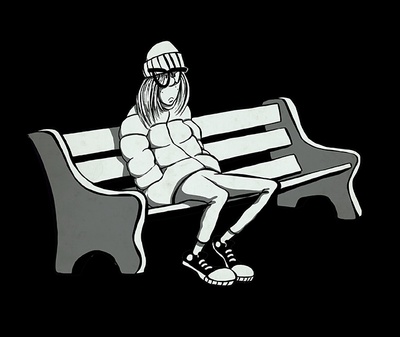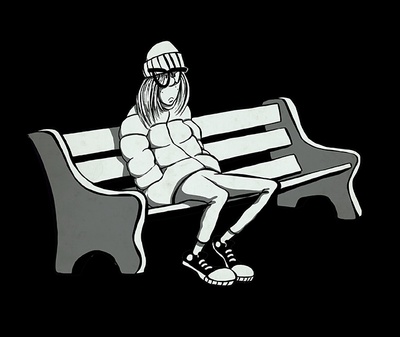 With your $5.00 donation you will gain exclusive access to my brand new graphic novel, For Christ's Sake and my brand new comic strip, HUCK, etc!  I will be posting the chapters and strips as I create them.  Oh, and at this contribution level you'll also have access to high res versions of my artwork, which you'll be able to use for printing your own prints, posters and making your own t-shirts with my blessing.  Just tell me what you want and I'll email it to you.  You'll also get sketches and early drafts of cartoons and illustrations and ideas for jokes.

$10 for the Crack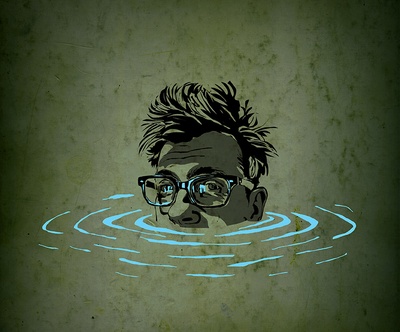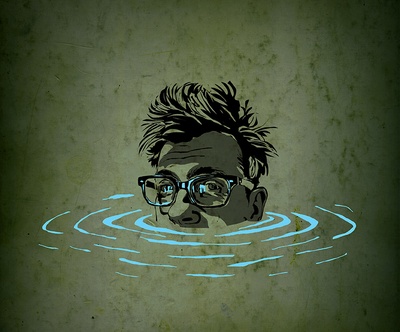 Show me an Alexander Hamilton and I'll fall in love with you immediately, knowing full well that you're only buying my affection with cold hard cash.  As my new lover, you'll also gain access to my creative process, meaning you'll see 1st draft scripts for For Christ's Sake, early pitches for other show ideas and early stage character sketches.  You'll also get the opportunity to influence storylines by communicating your love and/or hate of what I'm planning.  That's right, you wanted to be my Yoko, be my Yoko and inspire me to terrific new heights of creativity – or burn the house down with your idiotic suggestions that my blind love will see as sheer genius, thereby drawing the ire and disdain of the whole world forever and ever.  You get this, plus all the previous rewards.
About Mr. Fish
Who am I?
Hello defiant majority! I am Mr. Fish. If you don't know who I am already it is only because your parents, priest or parole officer has decided to classify me as a
bad influence
and put me in the same depraved category as gas-huffing, not standing for the fog salute and public urination.
So who am I? I am a political cartoonist, cultural contrarian and mastur-crafter of exquisite dick jokes, arresting social satire and weaponized commentary. I am a pornographer of the naked truth and a high-minded moralist for the hard of sneering. My work has appeared in
Harper's
magazine,
The LA Times
,
The Nation
,
Vanity Fair
,
The Village Voice
,
The Atlantic
,
Mother Jones
,
The Advocate
and
Truthdig
, among others. My books include
Nobody Left
,
Long Story Short
,
And Then the World Blew Up
,
Go Fish: How to Win Contempt and Influence People
and
WARNING! Graphic Content
, among others. My awards include
The Grambs Aronson Award for Cartooning with a Conscience
,
TheSigma Delta Chi Award for Editorial Cartooning from the Society of Professional Journalists
and
The Southern California Journalism Award/L.A. Press Club
, among others. I'm fairly well-known, like syphilis, and, like syphilis, will most definitely get you slapped hard across the face by your mother if you ever admitted to being well acquainted with who I am and what I do.
(An ever-deepening archive of my work can be found at
www.clowncrack.com
)
In other words, I have no real job and prefer to see myself as a public utility – a sewage system for the flushing away of bullshit and complacency – that needs to be regularly subsidized by those whose lives have been made better or easier or less shitty by my efforts. Specifically
,
because the work I create is rendered in contempt of advertisers and the corporate model of seeking to build a consumer base as opposed to a community-based audience, my income stream has always been dependent on the love and enthusiasm of patrons and likeminded riffraff.
What else?
Well, in addition to my steady outpouring of filthy cartoons and award-winning graphic commentary, I'm looking to expedite my infiltration of animated television by launching both a graphic novel called
For Christ's Sake
, considered in pitch meetings to be too radical and probing of the public mind for commercial release, and a comic strip called
HUCK, etc.
, which was nearly an animated television show produced by Bento Box before internal politics saw the removal of my boss and all the projects that he was working on,
HUCK
being one of them. The chapters and strips will be released as I complete them and the final versions of both will be published as big-ass books sometime in 2021.
Having been invited to pitch shows in the past by innumerable multinational media conglomerates only to be told that my work, while "genius," was "too smart" and "too political" and needed to be dumbed down for "our boys" –
our boys
being the 18 to 34 year old white guys who have been determining the tone and tenor of the great American Experiment ever since the first non-white-male opinion was shooed away like a foul stench – I'm ready to present my graphic novel and comic strip in the same way that I present my single-panel cartoons: That is, free of all the content and artistic limitations imposed by those industry professionals too timid to offend, too sensible to be truly ecstatic and too fucking dim to enlighten.
Now what?
You decide.
$1,310.65 of $2,000
per month
Once I reach $2,000 per month I'll stop pestering my big brother for money.  I will also be able to buy him a beer, which I haven't been able to do for a long, long time.
1 of 3
Become a patron to
Unlock 233 exclusive posts
Connect via private message
How it works
Get started in 2 minutes