Select a membership level
Level 1 Agent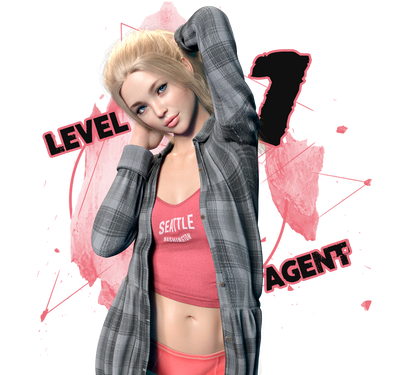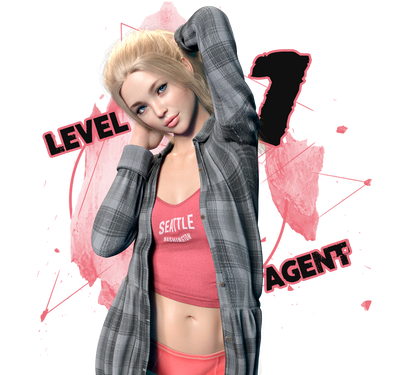 Access to new updates 3 days before public release (the date is determined later. ≈ 1 month after release)
Includes Discord benefits
Access to the news feed on Patreon

Discord role and access to private channels
Level 2 Agent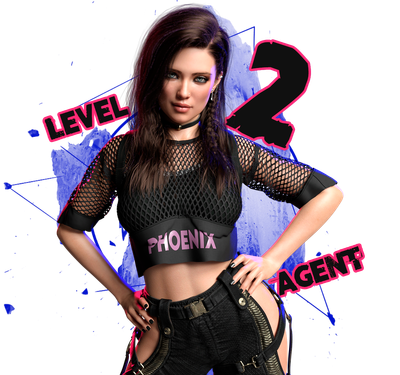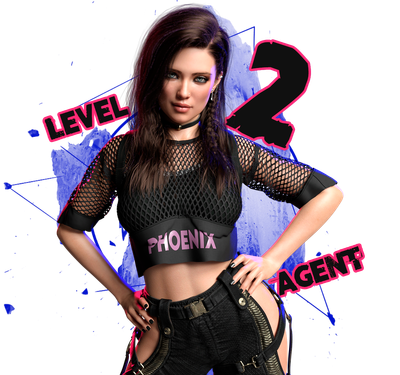 Access to new updates 12 days after early access release
Includes Discord benefits
Rewards from previous tier

Access to previews of the upcoming update

Discord role and access to private channels
Level 3 Agent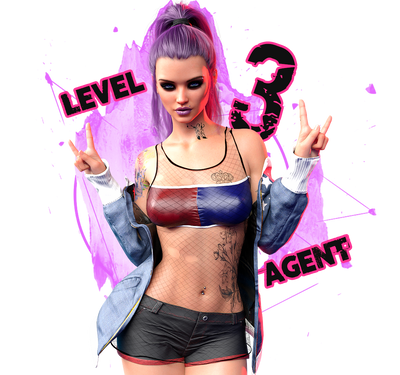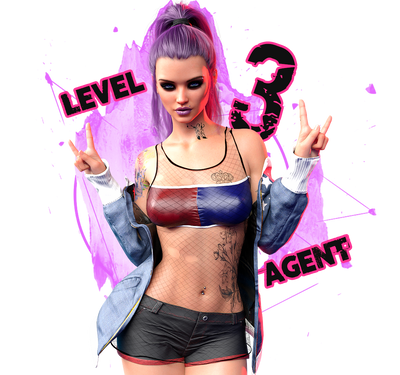 Access to new updates 7 days after early access release
Includes Discord benefits
Rewards from previous tiers

Access to the official guide

1 vote in community polls

Discord role and access to private channels
About mr.moonmi
Public release | Chapter 1 Finale (v0.2.4):
The Official Guide for Chapter 1:
Upcoming release date:

TBD
In How to Fix the Future,
you take on the role of a young man who is living an ordinary life. He works at a retail store and spends most of his nights playing video games to escape his monotonous reality. Life did not bless him, nor was it fair to him, but that all changed the moment people around the globe start receiving mysterious game disks. And when two agents from the future show up, he suddenly becomes involved in matters and stakes that are much bigger than he could ever hope to imagine… but one thing is certain, it will be the greatest adventure of his life.
Discover the secrets of time itself. Meet splendid women as you make way through your circumstances and make the best of choices given to you. As those choices will alter the flow of time…
This is a story driven sci-fi adventure novel. The events of which will take place both in present time and the near future.
The latest version features:
2545 Full-HD renders.
44 Full-HD animations.
1 cinematic.
60 music tracks.
69 sound effects.
8 lewd scenes.
A lot of fetishes. All of them are optional. You form your preferences by yourself.
Unlockable special renders. To unlock all of them, try playing different paths.
Scene replay gallery for all sex scenes and special renders gallery.
Different paths and branches for both story and love interests.
Many small, non-important choices that make your playthrough more fun and interesting.
A lot of comedy, drama and sci-fi.
Working
on a game is quite expensive. Assets, licenses, subscriptions, music, equipment etc. All of this adds up to quite a bit of money. Your support would not only help me cover those expenses, but will also motivate me to complete such an ambitious project. 
Right now,
I'm very limited by my current equipment. Quality comes with a great cost. With time. I really need to invest not only in a new powerful graphic card, but also in a new computer. And perhaps even more than one. 
So yeah,
if you want more frequent, consistent and bigger updates, supporting me is a good way to get it. I really love working on this game, and I hope someday I'll be able to dedicate myself to work on it full-time and bring you even more amazing games. 
And of course,
your patronage will be rewarded. Please check the tiers above for more information on the rewards you would receive. Every donation helps and is greatly appreciated.
Please note that charge upfront is enabled. You'll be charged right after you join.

Available for:






Join & follow me on:



                       
Disclaimer
The game produced by mr.moonmi doesn't include any illegal or forbidden content according to the Patreon TOS. This game was created for artistic and entertainment purposes
FOR ADULTS ONLY
and may include pictures and materials that some viewers may find offensive. If you are under the age of 18, if such material offends you or if it is illegal to view such material in your community, don't launch the game and exit this page. All depicted characters are fictional. Any resemblance to real persons, living or dead, is purely coincidental. All characters depicted in sexual situations are of the age of consent, even if it looks otherwise. 
With such amount of supporters, I'll be able to afford a new GPU which I really need. Second GPU will improve the quality of renders, development speed, and will give me possibilities to create more complex scenes.
2 of 5
Become a patron to
Unlock 122 exclusive posts
Connect via private message
Recent posts by mr.moonmi