MrPianoManOnline
is creating Original Songs and videos
Select a membership level
PESHAT פְּשָׁט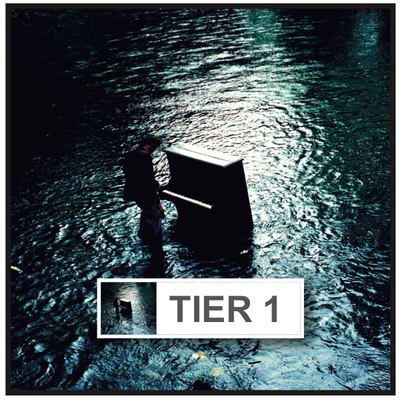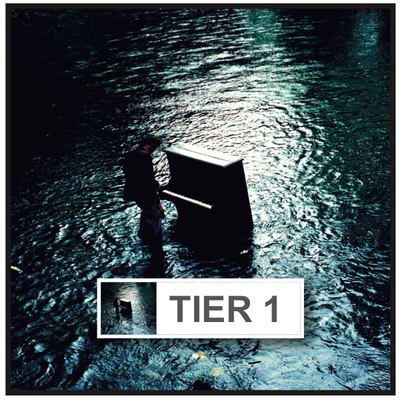 Hello! Thank you for your support, enjoy!
Please see "about" section for Tier design rules.
This introduction tier contains the first two definitive pieces in a song cycle that was intended as an album called "Visitors", also a bonus live version of "An Artist" from when I would develop the songs as I went around nursing home gigs.
An Artist and What it is

PESHAT פְּשָׁט - "surface" or the literal (direct) meaning. What it is.

PHOTO STORY
This is of me in the river Kelvin in Glasgow, and it's a real piano donated by Alastair McDonald. We took out the brass frame and found a spot with a low water shelf reaching into the middle or the river, and took a picture / no photo shopping.

Bits and bobs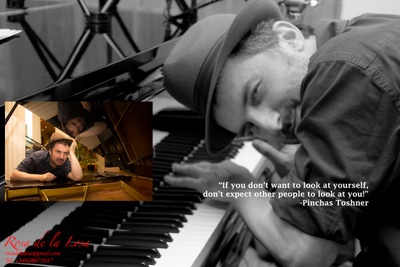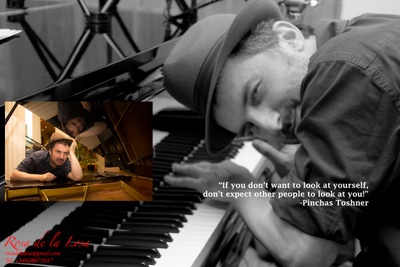 Some nice chats from my live streams and some poetry set to music, less melody based, more lyric
Custom song and performance
GEZERAH SHAVA גזירה שוה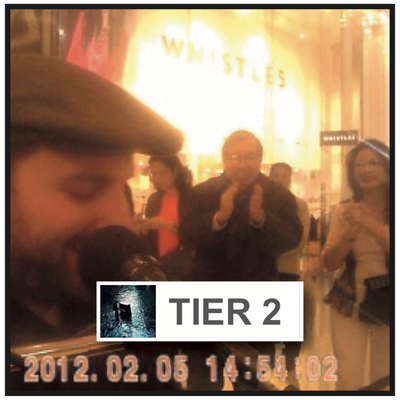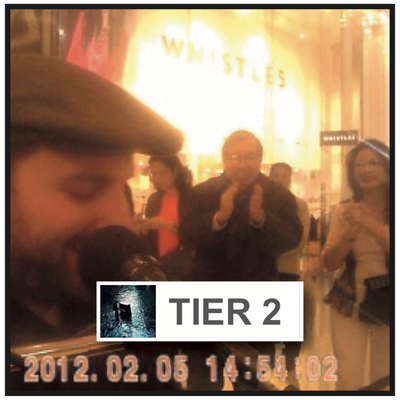 Hello again, thank you. See "about" section for Tier design rules, but everything in the previous tier plus three more songs of wonderment and love; You Make Me Rock n Roll, Beautiful Sunshine and Visitors (album title track)

GEZERAH SHAVA: גזירה שוה - Comparison of similar expressions where the law applying in one could be applied to the other. What it might be.

PHOTO STORY
This is the moment in Westfield shopping centre, Feb 2012 in Shepherd's bush London, just before Dr Khoo and his wife (in the photo) picked me up for what was going to be a big contract in one of his hotels in London's West end. He owns Laura Ashley and shopping malls and many businesses. After we negotiated the deal he asked me if the price he had agreed was more than Westfield paid me – I answered that basically I have to admit yes, however I omitted to say that Westfield did not actually pay me, I was one of the many who got a slot in the luxury goods hall and constantly picked up other work from being there – so I answered truthfully, but I always remember smiling to myself as he asked. He was always very good to me and I could joke with him which I think he liked because nobody else did.


About MrPianoManOnline
MY STORY
Hi, my name is Paul, some people call me Pinchas (Hebrew name), some Paggah, some Pinny. I write songs, I used to perform four hours a night four nights a week for three years in one West End hotel in London, and did stints in Denmark, Klosters and St. Moritz, I then performed in America for lots of nursing homes doing a little show of Frank Sinatra, Neapolitan opera, Billy Joel, Bob Dylan and my own songs, which is why I'm doing all this now. I keep working on these songs, re-writing them, writing new ones.
The wrongs and rights of running away from, or running towards, is a question for me that is answered by saying "sometimes this, sometimes that". Running towards is a good thing, running from is hard, and sometimes it's impossible to face what you are running away from. And yes the album is my story, there are messages and hidden meanings and explanations regards many of the lyrics – it's very much my journey in many different ways. I am looking forwards to you seeing the format it has taken because of this live internet broadcasting situation with the green screen, I get to do concerts of my own songs.
COVID OPPORTUNITY
Before Covid-19 I pretty much had a year of shows booked, I have been very happy to do these gigs as I enjoy them very much, but I think, like everybody, this situation forced people to think, and gave us a chance to put new ideas together. Had it not been for this, much as it was pretty devastating, I wouldn't have been able to put together all this stuff that's enclosed here, in it's various categories, choosing clips etc, and most importantly performing the album and putting together the live Zoom/Facebook schedule of just my own songs.
THE VIDEO ABOVE shows what I've been up to.
WHAT'S A PATREON?
Patreon is an online community for creators and their supporters. It's basically a 'Subscription to Mr Piano Man Online". You become a member of the club, and I give you my songs and content directly.
Please sign up, you can change, up or downgrade or cancel at any time.
I'm really looking forward to making this Patreon club the best it can be.
Thank you for your support, it means a lot.
Patreon is especially fantastic with the new performance mode through Zoom streaming simultaneously Facebook (and with Jamulus*), it's a real vehicle for current exposure in the best way for creators, it combines the studio environment with a live audience, and on two levels; while performing and after.
I look forwards to seeing you on it, enjoy.
*
www.MrPianoMan.online/zoomjam
TIER DESIGN / RULES
Each tier has:
• PRIMARILY access to my songs.
I have "an album" called 'Visitors" and I have made clusters of songs in the first five tears – the higher the tier the more you get.
• the featured and the futured; ie I'm always doing new versions including with other musicians of the pieces from each tier, so I will drop these future new approaches in, the ones I think are worth seeing.
• lyrics and chords
• brief song notes to answer any subsequent technical or conceptual questions.
• A photo with its story from previous years
• all the Patreon-only posts, access to events on the road or live on the internet
• new things for that tier as we go along,
• My tiers are titled after my hobby of Gemora study, each is a type of understanding with an explanation of what it entails.
• The first 8 tiers are standard monthly, 9 and 10 are one offs.
• A chance to connect. I love performing live the most, and connection with people, it always feels like with each individual somehow simultaneously in the room, so I really am listening, please feel free to reach out and let me know stuff, I see this as a medium I hope to be for a similar feeling – be in touch – no matter what level of support – thank you again.
• All tiers include a 10% charity tithe.
THE PATREON "ASK"
I usually work small jobs where I can give my fullest attention to the songs, I hate to "ask", but it did get to a point where I did, I looked for help from people to do things at various times because I felt I had something to offer, but there was always that voice inside (and outside of) my head saying "get a real job". I once dated a girl who on the third date said "isn't it about time you had a PJ, a proper job" – it really hit me. But I have friends, you know who you are, who have always inspired me to live and expresses what I have felt.
So I thank you, I really thank you.
It was John Lennon who said, I think during a court battle for song ownership "music is free it belongs to the air", obviously after the success and income – but the basic perspective is accurate, it's true. But you have to come round to feel that if something is of value it's ok to ask to be paid – BUT IT'S STILL TRUE that our general experience of commercialisation has been that art must be or should be different because to be any good it must be of a true and intimate nature, and so therefore surely can not belong to any commercial and inevitably politicised economic landscape. And it's not just "out there", the same perspective makes one shy away from the feeling that you were bought, because it is something of intimacy, and therefore in ones own head it jars, but again it's a mistake. So here we have a great model because indeed art is better shared, always is, eg every time I did a free gig it was always way better than when I was getting paid. But Patrion is for people who want to give, and so its ok to receive, in fact not taking can also be offensive, so thank you, really very thank you.
Sign up for as little as $1.01 per month and support and receive exclusive access and updates to the best of my work.
...I STILL DON'T GET IT.
I hear. I feel that way a lot. If you have more direct questions, please send me a message
[email protected]
If you have a question about Patreon more generally, you can reach out to them directly by clicking here.
If you're already one of my patrons...THANK YOU for helping make my work possible.
kind regards,
Paul (Pinchas, Paggah, Pinny) Avrom Toshner
PS
If you're not familiar with my songs, I have a primer
www.MrPianoMan.online/primer
if you have questions please submit on facebook.com/#MrPianoMan.online
PPS
Below is a link to a page on my web site where I got set up to provide virtual show's for the nursing homes I've been going around and any others.
https://www.MrPianoMan.online/homes
Please tag or share to anyone connected to a facility.
$0.79 of $1,000
per month
"May your needs and wants find harmony in your will."
-Pinchas Toshner

Basic expenses.

1 of 6
By becoming a patron, you'll instantly unlock access to 53 exclusive posts
By becoming a patron, you'll instantly unlock access to 53 exclusive posts
Recent posts by MrPianoManOnline
How it works
Get started in 2 minutes