Select a membership level
Newcomer
You think Mr Thick deserves a dollar and wants to see the kind of dirty things he post for sponsors.  You also get access to new releases of the game a bit earlier.    
Sophomore
You trust Mr Thick work and want to help him develop the game. You will be able to read patreon-only posts and have access to game earlier. Your name is included in the credits.
Junior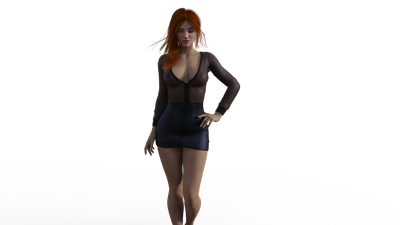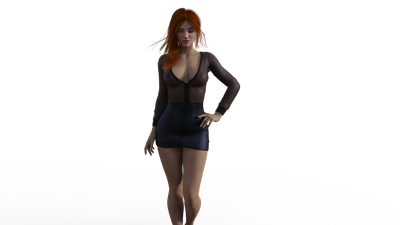 You really like Mr Thick work and want to help him develop not only College Girls but also othe games.  You will get instant access to the latest version of the game and will be able to read Patreon-only posts, have access to builds of the game earlier, have your name in the credits and get an exclusive walkthrough. You also get the power to vote (power 1) and decide the content for future updates.
About MrThick
College Girls is a high-quality Dating Sim/Visual Novel game
(In development)
Mr. Thick
 is an amateur programmer who decided to make games for fun. Working full-time he won't be able to create stuff as quickly as he wanted. He's not a professional, but he learns quite fast. That's why he needs you. The more pledges, the more time he will be able to spend adding content to the game. The idea here is to have a long game so that we can tell the story of many characters and add many animations.
The game tells the story of a sophomore student who is disappointed with college. It's been all about hard work and no play at all. Girls seem to ignore him and he is still a virgin. Things start to change when Sara, a pretty blonde girl comes to share the apartment with him. You'll be able to interact with many girls from college, teachers, friends, play a card game and have access to lots of lewd scenes.
The game is
free
as of now but if you pledge a small monthly fee you can have access to the
latest playable version of College Girls
, read or post Patreon-only feed and you get to help
Mr Thick
with the money he needs to accomplish his task.
What's currently available for download?Alpha Release 0.05https://drive.google.com/open?id=1e1hFAo1q5v1XLlECXvYAezRQ_f6NA2Lk



https://mega.nz/#F!qYhXxQbT!KYCZ7-GG273_lSct1gQeDA
What does it include??

- 2 Main Quest to complete
- 3h gameplay
- 3 Mini-games (optional)
- Cardgame (kinda optional, connected to side quests)
- Active map to explore
- 5 locations to visit
- 10+ characters to interact with
- Inventory system
- Stats, energy and monetary system

Planned features:

- Dating system
- More Characters
- More Locations
- More Events
- More Quests

Current member:
Mr Thick - Coding, Art, Story, Design & Dialogue  (loop: and)


I really appreciate your help. Without help, it won't be possible. It's really nice to work on it, I learn a lot and I also have fun. Thank you all for supporting it. <3
When we reach $500 Mr Thick will be able to have a second station to render pictures and animations faster.
1 of 1
By becoming a patron, you'll instantly unlock access to 12 exclusive posts
By becoming a patron, you'll instantly unlock access to 12 exclusive posts
How it works
Get started in 2 minutes