Mr. XBash
is creating interviews with creators of Adult/Erotic contents⛔️🔞❤️💋😉
Select a membership level
EASY MODE
EARLY ACCESS to Interviews (a week before the main publication)
YOUR NICKNAME on the credits in the interviews
access to MY ARCHIVE where can you find all my interviews
access to MY POLLS
MEDIUM MODE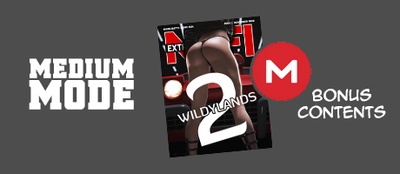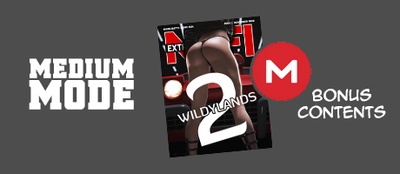 ACCESS to MEGA folder with all issues of NSFI EXTRA
access to MEGA folder with BONUS CONTENTS (Banned covers, old Tumblr material, Social Media Icons)
ALL REWARDS from the previous tier
About Mr. XBash
  
NSFI (Not Safe For Interview) is a series of interviews with animators, cosplayers, illustrators, game developers, and many other creators of NSFW/ ECCHI content.

In June 2017, I conducted my first interview with SexyCube Studio - the creators of "WallHack Inc.". After several interviews, I decided to publish them every Friday. 

In January 2019, I came up with a name for my series – NSFI (Not Safe For Interview). Ever since July, it's published also on every Tuesday.

I also changed the form of my interviews - now they are available without any censorship!
Never would I have imagined there would be so many artists willing to be interviewed.
Seeing this motivated me, even more, to create something not only for me but also for you guys.
 
ALL THE INTERVIEWS ARE FOR FREE, FOR EVERYONE.
 
 
I have been working on computer graphics for 6 years. I've been creating interviews for 1 year.
In the past, I had many dreams. I wanted to start a music band - it failed. I made short feature films for 4 years, but I could not afford better equipment. In high school, I found my vocation - I want to become a graphic designer. I have created some of my projects (covers for music albums and books, posters, animated films, etc.)
In the beginning, I did interviews for fun. Later, the fun changed into a hobby. Now I want to do as many interviews as possible.
There are many ideas that I want to accomplish in my head. Maybe some game or music album? Who knows?
PATREON is a place where people with passion have the opportunity to develop what they love. And thanks to the support of others, they have the motivation to continue their work.

My passion is to create interviews with various artists and to provide others with information about their work and what motivates them to do it.

I have a 9-5 job, but it's barely enough to keep me afloat. Funds initially received through this campaign would be used to cover my website and software expenses.

Thank you for all your support! And your opinions! Whether they are good or bad, they are important to me : )


IMPORTANT: I DON'T MAKE A PROFIT ON THESE INTERVIEWS.
THEY'RE ALL AVAILABLE FOR FREE! FOR JUST A DOLLAR YOU CAN GET INCLUDED IN THE CREDITS AND GET ACCESS TO MY ARCHIVES WHERE YOU WILL FIND ALL MY INTERVIEWS.

THE ABSOLUTE MINIMUM
Reaching this goal means having the software and website expenses used in the creation of these interviews covered.

1 of 5
By becoming a patron, you'll instantly unlock access to 108 exclusive posts
By becoming a patron, you'll instantly unlock access to 108 exclusive posts
Recent posts by Mr. XBash
How it works
Get started in 2 minutes