Mud & Blood
is creating a Podcast Dark & Grim
Select a membership level
Muddied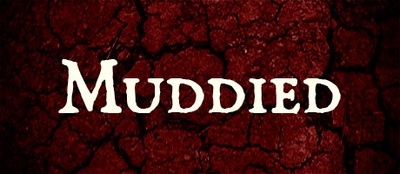 If you listened to a recent episode and thought "hey, that was pretty good - I'd like to buy those guys a coffee!" than this is the tier for you. Thanks very much for your support!
As a Muddied, you get:
access to the Patron-only channel on our Discord server;
access to our Patreon posts, including polls for future content;
access to our Q&A segment. Ask us questions which we'll answer with short, exclusive soundbytes on the regular.
Includes Discord benefits
Bloodied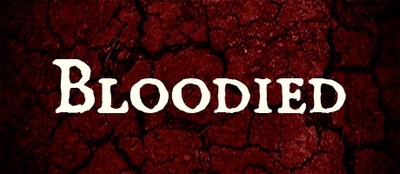 For the low price of buying one of us a beer, you get access to bonus content and early access to our regular show. This tier is for people who want to hear us blather even more than we do already.
As a Bloodied, you get:
all the Muddied rewards;
access to our monthly ramble/rant episode (we recorded an example ramble here: http://mbcast.co/26 );
access to early, unedited MP3s of all our regular episodes, including our chats before and after recording - we'll aim to get these bounced out within 24 hours of recording;
invitations to play in occasional one-shots of the games we're reviewing (usually on EU evenings) - this isn't guaranteed every month and so is considered a  semi-regular "light" reward.
an invitation to play in our monthly West Marches campaign. This will be on a Saturday evening (Euro time). Places will also be limited, so we can't guarantee that you will be able to play every month.
Includes Discord benefits
Sullied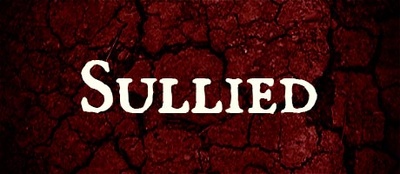 Wow, you're keen! This tier lets you listen in on all our regular episodes live. For people who just can't get enough and want to buy both of us a beer in thanks.
As a Sullied, you get:
all the Muddied & Bloodied rewards;
an invitation to listen to all of our regular episodes live. Naturally this is earlier than anyone else, and includes the exclusive monthly rant / ramble. We usually record at around 4 or 5am GMT on a Sunday via Zoom, though this can change for interviews or schedule clashes of course.
Includes Discord benefits
About
What is Mud & Blood?
Mud & Blood is a podcast focused on tabletop roleplaying games of a dark & grim nature, made up of Matt Kay and Liam Stevens. Liam brings his Kiwi charm and philosophical nature to counter Matt's mid-Atlantic matter-of-factness. It's a great combination (if we can say so ourselves!) that seems to be striking a chord with a fair number of roleplayers out there.
Since the start of 2020, our format is a weekly routine of alternating "normal" and Actual Play episodes each week, which we feel is the right balance of regular content vs family commitments. Normal episodes tend to be around 2 hours in length, give or take a half-hour. The AP episodes Matt organises (Coriolis & Kult) are closer to the one hour mark.
Why Patreon?
While we've been producing this show more or less weekly without financial support since June 2018, it takes a lot of time to plan, produce and promote our show. With your support, our expenses like hosting fees, software licenses, review book purchases, and equipment upgrades can all be paid for. Our goals reflect this.
In return for you support, here are some of the exclusives we only offer to our Patrons:
Polls for future content (we'll still invite show ideas from social media, but Patreon polls will always take priority);
Patron-only channels on our Discord server;
A monthly Q&A;
Early access to unedited MP3s of all our regular episodes;
A monthly ramble for our higher-tier Patrons:
Invitations for the higher-tier Patrons to occasional one-shots of the games we're reviewing (usually on an EU evening). This one isn't guaranteed for every game, because it depends on a lot of factors, though we've managed to pull it off since we started;
Another invitation for the higher-tier Patrons to a monthly West Marches campaign which we'll be starting in Feb / March, and taking place on a Saturday evening (EU time). The audio for this one may be shared with other Patrons, but won't be publicly broadcast.
Access to listen to our regular episodes and the monthly ramble live (we usually record our regular episodes at around 4 or 5am GMT on a Sunday morning, though interviews can be different, naturally).
For the highest tier, there is an invitation to have an hour long one-on-one voice/video chat with either Matt or Liam (you choose). Topic can be feedback for a game or supplement, brainstorming ideas for a campaign, GM advice, or anything else you think would be helpful.
We're really excited to have you join us as we continue on this dark & grim journey!
$300
-
reached!
per month
Improved tools - there are a number of upgrades we'd like to invest in, including a pro remote audio recording solution (Zoom, Zencastr, Cleanfeed, etc), desk clamps and better lighting (for improved visual reviews), plus a number of other things we'd slowly like to start saving up for. In other words, this will allow us to slowly start investing in the "nice to haves".

3 of 3
Become a patron to
Unlock 170 exclusive posts
Connect via private message
Recent posts by Mud & Blood