Mud & Blood
is creating a Podcast Dark & Grim
Select a membership level
Muddied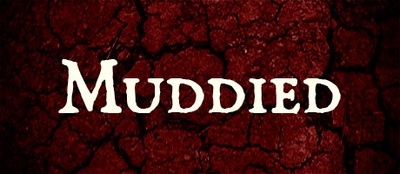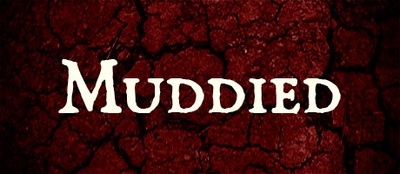 If you listened to a recent episode and thought "hey, that was pretty good - I'd like to buy those guys a coffee!" than this is the tier for you. Thanks very much for your support!
As a Muddied, you get:
access to the Patron-only channel on our Discord server;
access to our Patreon posts, including polls for future content;
access to our Q&A segment. Ask us questions which we'll answer with short, exclusive soundbytes on the regular.
Includes Discord benefits
Bloodied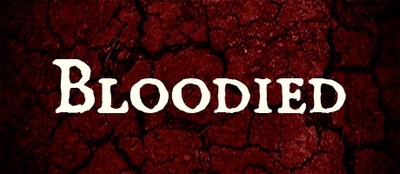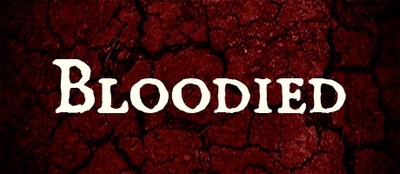 For the low price of buying one of us a beer, you get access to bonus content and access to the raw, unedited MP3s of our regular show a few days ahead of public release. This tier is for people who want to hear us blather even more than we do already.
As a Bloodied, you get:
all the Muddied rewards;
access to our monthly ramble/rant episode (we recorded an example ramble here: http://mbcast.co/26 );
access to early, unedited MP3s of all our regular (not AP) episodes, including our chats before and after recording - we aim to get these bounced out a few days before the public release;
invitations to play in a monthly one-shot run by either Liam or Matt (usually on a Saturday evening in the EU).
Includes Discord benefits
Sullied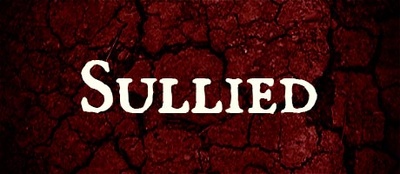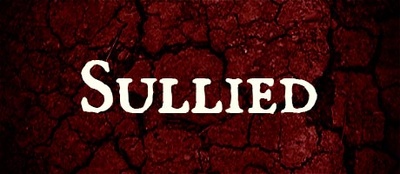 Wow, you're keen! This tier gives you exclusive access to our finished episodes a week before everyone else, and also lets you listen in on all our regular episodes live. For people who just can't get enough and want to buy both of us a beer in thanks.
As a Sullied, you get:
all the Muddied & Bloodied rewards;
an invitation to listen to all of our "normal" episodes live. This doesn't include Actual Play episodes. We usually record at 5am GMT on a Sunday morning via Zoom, though this day and time varies for interviews to accommodate our guests;
one-week early access to fully-edited episodes, ahead of our public release, including our Actual Play episodes (from Jan 2021).
Includes Discord benefits
About Mud & Blood
What is Mud & Blood?
Mud & Blood is a podcast focused on tabletop roleplaying games of a dark & grim nature, made up of Matt Kay and Liam Stevens. Liam brings his Kiwi charm and philosophical nature to counter Matt's mid-Atlantic matter-of-factness. We think it's a great combination that seems to be striking a chord with a fair number of roleplayers out there.
Our format has evolved into a (mostly) weekly routine of alternating "normal" and Actual Play episodes each week, which we feel is the right balance of regular content vs family commitments.
Why Patreon?
While we've been producing this show more or less weekly without financial support since June 2018, it takes a lot of time to plan, produce and promote our show. With your support, our expenses like hosting fees, software licenses, review book purchases, and equipment upgrades can all be paid for.
In return for you support, here are some of the exclusives we only offer here to our Patrons:
Polls for future content;
Patron-only channels on our Discord server;
A monthly Q&A;
A monthly Ramble;
Exclusive access one week early to all of our finished episodes, including actual plays for our higher-tier Patrons;
Early access to unedited MP3s of all our "normal" episodes (not Actual Play episodes) a few days before the episode's public release;
Invitations for the higher-tier Patrons to monthly one-shots (usually on a Saturday evening, EU time). It might be a game we're excited about, a playtest for something we're working on, or a demo game for a review title. Liam and Matt will alternate GMing each month.
Access to listen to our regular episodes and the monthly ramble live (we usually record our regular episodes at around 5am GMT on a Sunday morning, though days and times for interviews vary to accommodate our guests).
For our highest tier, you get a one hour one-on-one voice/video chat with either Liam or Matt (you choose) for each month you support us at that tier. Topic can be anything you want - perhaps feedback for a game or supplement, brainstorming ideas for a campaign, GM advice, etc. We'll record this chat, upload it on YouTube as an Unlisted video, and send you the link so you have permanent access to it. In addition, you will get your own permanent, private Discord channel on our server (shared only with Liam & Matt).
We're really excited to have you join us as we continue on this dark & grim journey!
Review Copies - with this amount of support, we can actually buy books for the show, instead of begging review copies off of publishers who make games we haven't got yet.
1 of 1
Become a patron to
Unlock 253 exclusive posts
Connect via private message
Recent posts by Mud & Blood
How it works
Get started in 2 minutes