Muffin
is creating commissions & character illustration
Select a membership level
Level 1: Chocolate Chip
Access to patreon commission slots
See art up to one week before the rest of the world
WIP and gif process sneak peeks
Vote in polls deciding fanart etc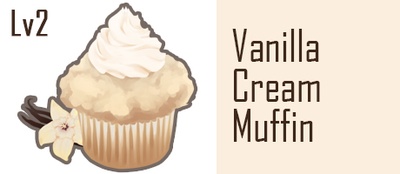 Level 2: Vanilla Cream
Limited (5 remaining)
Everything at Lv.1
Price discounts on prints 
Request a loyalty sketch every 12 months! 
Level 3: Coffee Cream Cake
Limited (11 remaining)
Everything at Lv.1
Price discounts on prints 
Request a loyalty sketch every 6 months! 
About Muffin


I'm a character illustrator working freelance outta my tiny bedroom in West Yorkshire, England!

This patreon is a place where, if you fancy my work and have a spare dollar, you can support me and what I do, and maybe get some art while you're at it ♪

Whatever you can pledge is awesome!! It all adds up and I am seriously grateful ♥


Levels 2, 3, and 4 are tiers that reward pledge loyalty with a full body sketch for those who like to get rewards for continuous support over time.
[loyalty sketch collection]
Level 5 is an experimental art tier for the brave; a half body sketch request per month — but in whatever style I want to do! Limited to 3 patrons. If full, places will be limited to 3 months max before purging to give others the chance to join this tier.
[experimental sketch collection]
Price discounts for physical prints are also a perk for Levels 2 and above. Details here!
*
does not guarantee a slot, just a much smaller group of people to contend with whenever I open them. Public slots WILL still be available!
Will I be charged straight away?

This patreon is charge up front, meaning that you will be charged as soon as you make a new pledge and then on the 1st of each month afterwards.


How do I know how long I have left before I get my loyalty reward?
I'll send out messages if you swap or upgrade to different loyalty tiers in order to recap months remaining before a reward. However, feel free to DM me via patreon if you'd like me to check my spreadsheet for you right now :D


What happens to my loyalty reward if I want to swap tiers?
I will carry over total past pledges for you automatically if you change to other loyalty tiers (levels 2, 3, and 4) to cut down some of the waiting time in the new tier!


I can't pledge this month, what happens to my loyalty reward if I want to pause it?
It doesn't have to be consecutive, don't worry! I keep a record of all pledges, so if you need to stop your pledge for a few months and continue to support me when you can, you can absolutely do that and your sketch reward progress will not be affected.


When will you contact me about my rewards?

I usually have to wait at least a few days into the new month for all pledges to process correctly, sometimes longer if there are card declines, after which I'll begin to send messages out via patreon to all those eligible for rewards that month. If it's halfway through the month and you haven't heard from me, feel free to get in touch c:


Can I get something a little different for my sketch reward? Size, type etc.
If you're interested in perhaps having another character in your sketch or asking for design work, I'm usually happy for us to wait another month or so until the pledge price evens out, or even for you to tip via Ko-fi to make up the difference, or to ask for something like a head shot size instead. I will however still only be doing a sketchy type of drawing! Talk to me about it when I message you~
I've made so many friends while drawing for people over the years. I've also gotten to meet so many of your fascinating characters and learn their stories, and having the chance to draw them has just been such a privilege.

Thank you so much to all of you for keeping me going, I honestly couldn't do it without you ;-;

Links to muffiny places:
Illustration Goal

I'll have the time to make full illustration sets!

2 of 4