MuggleCast
is creating Magical Podcastery
Select a membership level
First Years
Thank you so much for helping us produce more episodes! At this level, you'll receive:
Ad-free MuggleCast: All episodes of MuggleCast will be released on Patreon, and the episodes will have no advertising.


Thank You: We greatly appreciate your support of the show! We'll add your name to our "Thank You" page on MuggleCast.com. It's kind of like having your portrait hung up somewhere in Hogwarts.


Access to Show Notes: You no longer need to be an accomplished Legilimens to find out what we're thinking. You'll have direct access to how we plan each and every episode.
 

Access to our Recording Studio: We'll let you listen live to us recording each new episode of MuggleCast. You'll also be able to influence the conversation thanks to a chat room.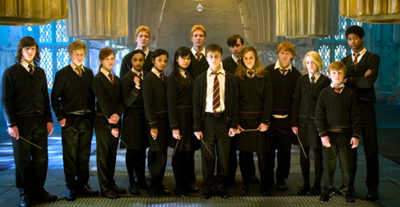 Dumbledore's Army
Welcome to the army! You're helping us reach our goals, and to thank you, you'll receive the above benefits plus:


Exclusive Facebook Group: Much like Dumbledore's Army, we have a need for our own Room of Requirement. Talk Potter all day, all night with the hosts and fellow patrons on Facebook! This group will be the most efficient way to interact with our close-knit community. Patrons will receive an invite from us to join the group.


Lynx Line: Your inside line to the show! We'll frequently pose questions just to you and read your answers live on air! 


A Physical Gift: Each year we'll be mailing a physical gift to our Patrons (who've been pledging for at least three months at this level)! In 2016 we sent out signed album art,  in 2018 we sent out mugs, and in 2019 we sent out tote bags and our new signed album art.


Bonus MuggleCast: Each month we'll release two additional pieces of MuggleCast exclusively on Patreon. These will be a mix of extended conversations and additional segments (like games, analysis, etc).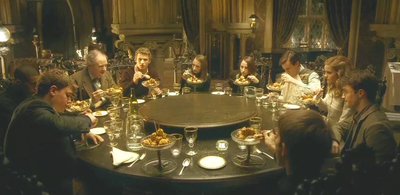 Slug Club
A toast to MuggleCast's brightest and best! Thank you for being a top supporter. We welcome you with open arms to the Slug Club  -- You're helping the show expand to new levels.

For pledging at this level you'll receive all of the above benefits, plus the following brand new features:

(New!) Focus Group: From time to time, the MuggleCasters will call on you for your opinion on what direction we go with the show or our Patreon.  You'll have the power to influence our most important decisions.

 
Monthly Meeting: "A toast, to Hogwarts' brightest and best!" Andrew, Micah, and Eric will be hosting a Google Hangout once a month prior to recording a new episode. Slug Club members can join us (on video!) to chat about ~whatever~.

Co-host MuggleCast: We're bringing listeners on to the show for full episodes. If you pledge at this level you will be invited to be a co-host in the future! We'll be randomly selecting each co-host and promise to get on everyone who applies. If you're not comfortable being on the show for the full episode, we'd be happy to involve you in a different way.
About MuggleCast
MuggleCast is your weekly ride into the Wizarding World. Pioneering the 
Harry Potter podcast
phenomenon in August 2005, MuggleCast has continued to bring its listeners entertaining and thought-provoking discussions about J.K. Rowling's expanding universe. With each new episode we discuss everything Harry Potter: the latest news, the Potter books, Fantastic Beasts, The Cursed Child, the theme parks, the video games, and more!
Since 2016, Patreon has brought MuggleCast to the next level. Our listeners have received all kinds of benefits (including live streams, signed album art, the chance to co-host the podcast, and so much more).  Your support keeps the show going and growing -- We're only weekly because of the pledges we receive from listeners, and we've been able to do things like design new album art and grow our team.
The Harry Potter fandom is in an exciting new era, and your friends at MuggleCast are ready to continue pouring over every new detail.  No theory is safe!
It's time to hit the most magical number in the Harry Potter series! If we hit this new goal, and maintain it through May, we'll do the following in the summer:

2-hour live episode filled with call-ins as they come in
The Holiday movie commentary
We'll hold a poll to figure out what our next Harry Potter movie commentary will be -- Whichever the winner is, we'll do it
Later in the year, all Patrons who pledge $5 or more will receive a new MuggleCast mug for no extra charge. This is for the first 800 $5+ Patrons only (including those who are already pledged). Check out the design above! And yes, you'll get to select which Hogwarts House color you'll receive!
Can't wait til summer or later for the extra benefits? In April, should we hit 777 supporters by March 31, we will host a live video stream on Patreon after the three of us see The Cursed Child on Broadway.
1 of 1
Recent posts by MuggleCast