Multitude
is creating and co-creating tools and ideas
Select a membership level
Translate this german txt!
Limited (20 of 20 remaining)
DeepL is too unprecise to translate this text - what else can we do than to offer a manual translation option ;) ?

Approximately after 500$ collected in total via this tier - we'll have the thesis translated in english and delivered to all who subscribe to this tier. Also: all subscribers get the german text upfront and are welcome to work on it with us on a weekly basis for several hours, discussing terms and definitions that are to dispute with translating out theory :) Feel free to contact via PN for this :)
I want to see it with my analog eyes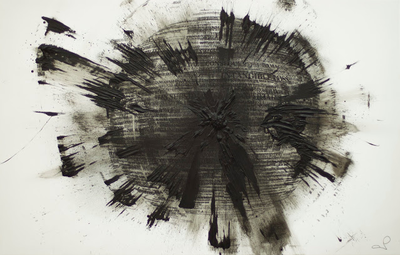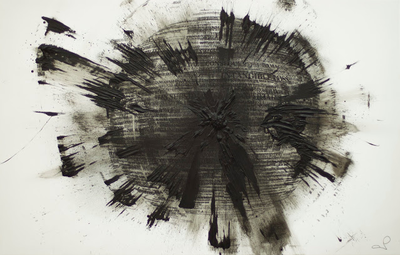 We always tried to make the 'MULTITUDE' not only tangible through text - but also to create a visual experience, that gives a glimpse of things that we look at though the word.
And we experimented around a lot with sizes of prints, resolutions in print and the resolution and sizes in the content itself: spend an irresponsible amount of color and paper and hope - that nature will forgive us once more.
Anyhow the final resolution fits a wall in a nice 'cozy room size' without smashing it too much with the future of darkness that the pictures represent and make tangible. 
For parametric thinkers: Imagine it as quite 90cm x 60cm.

And of course you get the MA Thesis text and the option to translate it with us as well as you will get the translated text.

Oh and please understand that we are little and growing and the production and delivery can take up to several weeks ... due to handcrafted work ,)

And please PN us you favorite motive out of the 3 posted so far :)

About Multitude
Hi, I'm Nils Pollom and I've been an artist and designer for as long as I can remember. Fun fact regarding that up front: I can remember actually further back than the internet can (!), cause I'm an eighties' child ...
However, I was always courious about the exploration of spaces – outer and inner - and the possibility of the arts to transport experience and insights. I started 'my way' with spraypainting – and within some years I mastered photorealism to a certain level.
Then I turned 18 and had to seriously take decisions in a world so full of possibilities, it felt like a crime to me back then, to not try to explore them all. Well time went by and I took this generalist's attitude to the edge, as far as I could: In the cities of the West to Moskau and tried to make every piece and show I did on my way, to top what I wanted it to be in the first place. Well, except the design issues, of course: following rules and deliver what's desired is a way to make a living. Actually I know lots of people who see so much creative possibilities in designing things, that I truly believe they're happy with that. In a certain way I admire them. But it's not what I can do. Asides from asking myself often what aspects of design and art are really flowing into the things I do create, (or even what kind of praxis and poiesis, if you want to go there – oh and please feel free: download and enjoy my master's thesis on this and the multitude (see 'goals' for an english version :) I'm quite outraged about the midieval circumstances that still soround us societywise (yes, I do mean food speculation, mysogenia, racism, actually most of the social norms that keeps beings from being what they want, borders of countries getting enforced but boundaries of people not guarded – you probably know the systemic issues I mean, since you're visiting this platform - letting aside capitalistic coefficents ;).
With you knowing this now about me, I also shurely don't have to word out possible interpretations of my work. They are what they are – and they are even truely not, what they're not!
(I've actually thought about putting a '100% dialectic' stamp on everything I produce (few years ago), but i couldn't decide where until even now ...)
Well, for you I guess it's also a not so easy decision, whether and if how to support me – partly because you read this. But I see my role as someone who tries to understand only as far bearable as I'm having the impression that I'm able to inspire - SO:
If you feel that spark, or recognize it in your thoughts when you see my pieces or read my lines – wouldn't it be nice to include some of my works and thougts into you spaces, bubbles and circles? Supporting that then common thing with and for people who also might enjoy and prosper with it?
I made the donations level low, because I know you understand why, according to the conditions of power and society I talked about above – so what else can I say here?
Patron & Prosper, I guess ♥
Nils
Recent posts by Multitude
How it works
Get started in 2 minutes