Music Ashram
is creating creative creations that create more creativity
Select a membership level
Enthusiast
You just want to support the music?

You want to see MUSIC ASHRAM's community growing?

Its your enthusiasm that enables us to turn the music a little louder.

Thank you!



Receive acoustic "Thank You-Notes" once in a while! 🎶
True Believer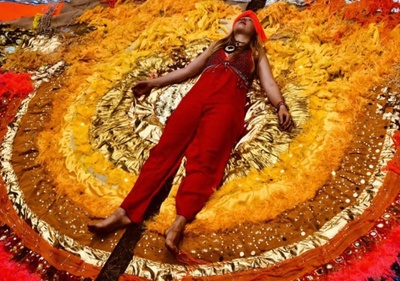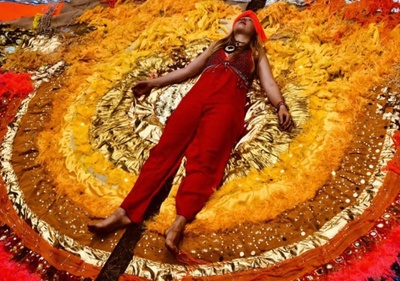 You must be a true believer!

This level of your support keeps our project moving and the sound traveling. 
All in all you enable us to do things with higher levels of dedication & we can start to build-up human resources in a more sustainable way.

We deeply thank you for your trust and hope to celebrate this many times with you.

Your MUSIC ASHRAM



Receive acoustic "Thank You-Notes" once in a while! 🎶

Forever we want to sing with you! Our public sing circles will be always free to enter for you.
About Music Ashram

  Welcome to MUSIC ASHRAM!  

Like a portal, this is a birth place to new experiences.


Berlin based
MUSIC ASHRAM
is host to different ideators, musicians, performers, lovers and therefore a contact point for creative collaboration of all kind.
Since 2018, we establish wholesome environments of artistic self-organization. Enriched by the inclusion of diverse talents, values and cultures we bring large-scale installations to life and transform them into mind altering spaces.
Recently we moved into our dream home-base: MAHALLA, a huge and magnificent factory building in Oberschöneweide. Also, we activated our own music production and music label and will celebrated our 1st official Album Release "STAUB" , followed by "DAMPF" in 2021.

You can follow MUSIC ASHRAM on social media and help us to spread the word about our existence & if you really enjoy what we do and want us to keep doing it:

 Consider joining our Patreon Community today
! 

Your support enables us to hold a space that worships art and music.
After years of independent financing by our makers and friends, we have reached temporary limits and need to create new sources of income to cover the costs for our ambitious dreaming. At this point any source of financial and social back up means a lot to us.
We discovered 
PATREON
 recently and believe it offers the ideal mindset for people-powered support and we envision to grow a meaningful extension to our community here. And over time this community will reach deeply into the heart of our building infrastructure. We will be enabled to grow more sustainability and substance for all aspects of the project.
So, by becoming one of our guardians today you can gift us with tremendous power!  
You get things moving that we couldn't do alone.
We thank you and love you for this!
We really like this idea and as we will grow into this, we will build a worthy set of benefits to thank you for the trust in us today. For now our Patreon is all donation based. This is because in our current project reality we already drown in workload to hold the space. And we cannot pick up extra work for our online community at this point other than generating extraordinary live shows.

Yet we believe, that once we have reached a critical mass here, we will be able to create extra benefits to our tiers. For now, all your donations goes right into the heart of our project infrastructure and enable more working hours, more dedication, more possibilities, more happiness. 

Our current Achievements:
we moved into our home base MAHALLA
we activated our own Music Label -

MUSIC ASHRAM

we finished our 1st and 2nd official Album + Film
we found peers that help us to structure the project further
we launched our Patreon Page and start the search for financial support


Our current Goals:
find supporters and new collaborators that help us with the workload
create new budgets that enable new action in the MUSIC ASHRAM
covering running costs, rental costs and also some missing equipment
paying finally some fees to artists, members, volunteers of the MUSIC ASHRAM who made all of this possible without receiving payment for the last years <3 

Our Next Steps this year:
We will release a lot of new music and films on our public channels.
We will play another big show at a secret location in autum!
We will record new music with our ensemble as we go.
We want to release some gemstones from our past here on Patreon
Thank You!

We feel that you are vibin with us already. Because of your future support we can do things with a higher level of dedication.


And we certainly hope to celebrate the outcomes with you on one of our live-shows.

We love you <3 MUSIC ASHRAM
We set up a LIVE-STREAMING-STUDIO in our temples and start streaming live-music and events on a more professional and frequent level! We will start with streaming monthly live music-events and create new formats as we grow our community. 
1 of 1
By becoming a patron, you'll instantly unlock access to 14 exclusive posts
By becoming a patron, you'll instantly unlock access to 14 exclusive posts
Recent posts by Music Ashram
How it works
Get started in 2 minutes