Music by Enokk
is creating music content, theory, production assistance
Select a membership level
How Do I Play That?
Have a song you like, but don't have or can't figure out the chords they're using? Send me the song, I'll figure it out and send you the midi loops in key.
Leafy Greens Package
Weekly 1 Hour Tracks Video Stream 
Free complete track (between 2 and 4 tracks per month)
Day At The Beach Package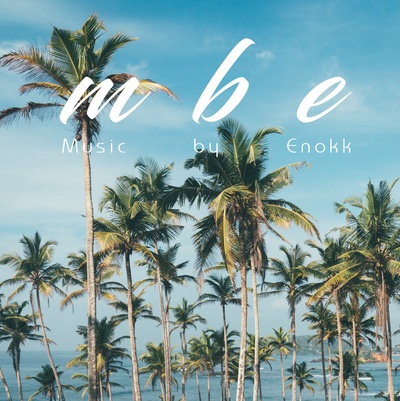 Weekly 1 Hour Tracks Video Stream
Free complete track (between 2 and 4 per month)
All artwork for each track
Remix and Ableton Stems
Midi Loops
Traktor format stems for DJ's
About
Hi. I'm Enoque Carrancho (yes, Enoque is the correct spelling, and it's pronounced Ee-nock). I'm a musician, producer, composer, dj and theory teacher. 
Here, I've created a space where you can get an inside look at how I make music in my studio and get all that content free. (for patrons)
As a producer, remixing other artists music, I have found that I've gained a lot of insight into the minds of other producers. I kind of want to share that same experience with you in this way.
So I've created this channel, which is a little different from what you'd expect, as I have decided to give away everything I make during these videos to my patrons (pick a tier that suits you). So whether I create an entire track or just some loops or beats or midi loops, you get everything. And they'll be yours to do with as you please. Although, there are a few sensible rules you will need to abide by: 
a. you can't sell your remix as an original work. 
b. you must tag musicbyenokk with any social media post.
Subscribers can watch the video's, but won't get any of the content. Patrons, however, depending on which tier you pick, will get:
Early access to every completed track
All the artwork, including a ready made remix artwork poster (including font) to add your name to
Loops for Remixing or playing with Ableton
Midi Loops to make new tracks or remixes with 
Traktor Stems for DJ's
Recognition of best remixes every month on a bonus video
And lastly, a compilation of the best tracks and remixes at the end of the year, which will be posted on soundcloud and bandcamp. 
I'll also be offering theoretical insight into what I've done and why it works. But that will be later, if I get enough support from my patrons, I can dedicate more time into shorter videos, going through the theory. 
You'll also be able to email me if you need Midi Loops of chord progressions you like. Say you're really digging a particular chord progression from your favourite track, that you just can't quite figure out; I'll listen to the track and send you the midi loops and the key they're in. This will fall under a separate tier, titled, How Do I Play That?   
The challenge to me personally, is to create one new track each week. Yeah, I know, it's tough and a lot of work. But I love this challenge, because it will allow me to explore other avenues of music creation I haven't yet. Not just the ones I'm used to making.
Subscribe to my Youtube or Twitch channels. 
YOUTUBE: 
https://www.youtube.com/channel/UCKLV556BHyHR129Uo...
TWITCH: 
https://www.twitch.tv/musicbyenokk/videos
So join me, and let's start making some sweet vibes and having fun.
Yours in music
Enoque
Enoque Carrancho produces music under 3 aliases; Enno Karr, One Less Of Them and Bread N Butta. Music by Enokk is an extension of all those and much more.
Recent posts by Music by Enokk