Music Medicine Club
is creating Music Medicine experiences powered by Music 4 Life®
Select a membership level
Tier 1 - Beat Keepers
I can afford a dollar a month to get one of Judith's personal music performance episodes - just what I need for COVID-19 relief!

Tier 2 - Entrainment Builders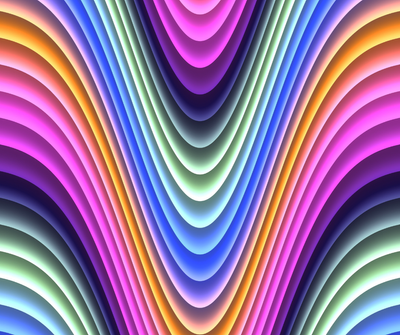 I'm willing to pay five dollars a month for weekly COVID-19 relief. 
1 music performance episode - Judith's violin
2 music performance episodes - other instruments / vocal 
VOTE in polls for our music medicine surveys
VOTE your preference for the next song performed
Tier 3 - Rhythm Makers
I want a lot of COVID-19 relief - every episode is worth it!!!  Plus I need tips to deal with life differently - and I want to pay it forward and help others too!
All previous awards
Survival Pack (booklet/playlist) 
VOTE on new merchandise designs
After two months - receive Music4Life merchandise or digital gift
VOTE to select the instruments we use to create a new original composition - live
About
Hi, I'm Judith living in Las Vegas, where I've performed with people like Elton John, Natalie Cole, Metallica, and Barry Manilow and now I can claim real fame sharing the stage with Giggles, the Aflac duck. Giggles barely survived this different kind of music therapy session with two kiddos challenged with cancer!
Read the real story ...

My music medicine journey began over thirty years ago when my husband had back surgery. He was in so much pain and I felt powerless to help, so I recorded songs on my violin. He listened to them in the hospital, and his healthcare team was shocked when his nurse was able to replace his medication with those recordings. (So was I!) People were so skeptical back then. Now, however, music therapy is a well recognized and licensed medical profession.
An inspired, masterful performance can certainly have healing properties. But I wondered if you could expertly craft music listening experiences to positively impact people's health and well-being (physical and mental) on a daily basis. So, I began to marry my expertise as a professional musician with my training as a board certified music therapist to research this idea. This resulted in the development of my Music 4 Life® (M4L) Music Medicine system and Mood Sequence Formulas™.
In addition to helping people with mood problems and chronic pain, in the last few years I've helped more than 11,000 clients with addiction issues gain some control over the moods that trigger their addiction.
Now that COVID-19 has arrived and completely changed our reality, I believe even more strongly in this work. I have seen its power in my clients.
By becoming a Patron, you'll be helping advance this important work and getting some COVID-19 relief too.
As a patron you'll receive exclusive content, in our special episodes. And participate in steering what we do next!
Thanks for stopping by - and stay awhile for some relief! Please share with others who want some COVID-19 relieft too!
Check out more at
TheMusic4Life.com
for personalized solutions.
Learn more about Judith.
When I reach 250 patrons I will send out bonus audio of the violin music that helped my husband reduce his need for medication after surgery. 
1 of 4
Become a patron to
Unlock 87 exclusive posts
Connect via private message
Recent posts by Music Medicine Club