Mutant Standard
is creating a new kind of emoji set
Select a membership level
👌 (Hall of Fame)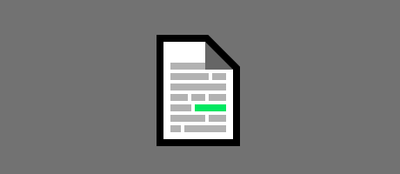 Your name will have a permanent place in the credits text file for all future updates! Thank you so much!

(If you would like a different name for the credits or would rather not be in the credits, send me a message :) )
🤘 (Emoji Club)
Join the private Patreon and Discord community. See what new emoji I'm making before anyone else and have priority access to ask me questions.

Get exclusive seasonal wallpapers for tablet, phone, watch and desktop.

+ Plus the previous rewards.

Includes Discord benefits
About
Hi, I'm Dzuk. I'm a queer designer and illustrator. I'm making this emoji set for a while now that is more flexible, more inclusive, more expressive and generally just more fun. It's called Mutant Standard.
Why Emoji?
Emoji is being treated like a new language, but most of the words we use are decided by one group of people - Unicode and big tech companies.
This means that a significant part of the language we use to express ourselves in the digital world is decided by other people.
The act of saying an emoji that does not exist yet means getting Unicode's approval.

Mutant Standard is aiming to shine a light on emoji's situation and challenge it by creating a new emoji set with new emoji, modifiers and an accompanying technical standard aimed at groups of people and interests that are often ignored by Unicode, while also offering a unique take on Unicode emoji itself.
It also aims to present a more altruistic, more unusual vision of the world through emoji, and generally tries to engage with it's challenging aspects instead of sitting on the sidelines or contributing to it, as tech companies often do.
What's in Mutant Standard?


Your standard emoji, but better.
A new take on Unicode's emoji that's more inclusive and more flexible. These will be mostly compatible with other Unicode Standard emoji sets.
Awesome new emoji.
Lots of new and fun emoji for different groups of people and interests. This list will grow as time goes on:
Emoji for LGBTQIA+/GSD, including pride symbols and flags.
Emoji for furries and furry-adjacent groups.
Fantasy & Roleplaying emoji
A unique aesthetic.
The set is being created in a distinctive style inspired by emoticons and pre-smartphone emoji of the 90's and 00's, resulting in bold, bright, minimalist emoji unlike anything else.
Currently Mutant Standard has more than 900 unique emoji designs, and more than 7,000 emoji including colour variants. 
You can view and download the latest version here
and use them for non-commercial purposes. It's licensed Creative Commons BY-NC-SA 4.0 International.
What would my money go towards?
Making more emoji
Most of the work is the research, design, production and testing of emoji. The end goal is to make Mutant Standard a set that can stand independently from the other vendors out there.
This is often quite an intensive task, some emoji take a few minutes, while others can take a few hours.
Enabling people to use the emoji
Hosting the project website and emoji downloads.
Making packages and guides for your favourite apps (ie. Mastodon, Discord, Slack, Telegram, etc.)
Encoding many of Mutant Standard's unique emoji, paving the way for people to be able to send Mutant Standard emoji to each other anywhere.
Developing open source software to automate and improve emoji production processes (orxporter), and to produce fonts to get Mutant Standard's emoji in the hands of as many people as possible (forc).
Providing documentation for developers interested in using Mutant Standard's unique encoding standard.
Rewards and Goals
Patrons can get special perks like:
Being in the readme credits for all future releases.
Exclusive seasonal wallpapers for desktop, tablet, phone and watch.
Access to exclusive Discord and Patreon communities and priority access to ask me questions and more development details.
I strongly believe in freely accessible education, so I have decided to make educational things goals instead of rewards. If I get enough funding for this, I can comfortably do special process/educational things for everyone to enjoy, like livestreams and publishing of my design notes and sketches.
There are also some great non-educational things planned for later goals, like custom emoji pickers and emoji keyboards for browsers and phones.
Updates + Feedback
I will post updates here as well as on
Mastodon
,
Twitter
, 
Discord
and
Telegram
.
I'm totally up for feedback! Message/comment here or on those other places to tell me what you think of the emoji right now, or if you have any ideas for what other emoji might be cool for this set.
If you have any questions, check my
FAQ
first to see if your question has already been answered.
Thanks!
Thanks for checking this out! You can see a more detailed roadmap, FAQ, web demos and downloads at
mutant.tech
.
All the sketches, notes and discarded emoji designs for every release will be published on the blog for everyone to enjoy.
1 of 2
Become a patron to
Unlock 59 exclusive posts
Connect via private message
Recent posts by Mutant Standard