m.wilson
is creating Literature
Select a membership level
Access & PROMO Codes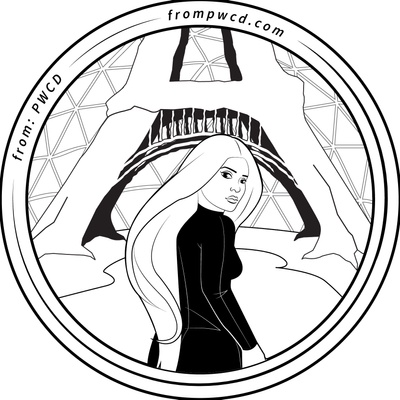 * Access to our patron-only content (including from: PWCD site)
* Sneak peeks at our latest projects in development
* Exclusive Promo Codes to list FREE

FREE Monthly Yellow Pages Listings
PWCD Yellow Pages FREE Listings (Every Month)   ~$120 Value (12 BUSINESS listings). 
Access to our patron-only content (including from: PWCD site)
Sneak peeks at our latest projects in development
Exclusive Promo Codes to list FREE
Author Package - Tarot For Parties!
FREE copy of the editor's latest Tarot For Parties! on KINDLE
PWCD Yellow Pages FREE Listings (Every Month) ~$120 Value  (12 BUSINESS listings).
Access to our patron-only content (including from: PWCD site)
Sneak peeks at our latest projects in development
YP Marketing Package Promo Codes
About
List your pro-choice friendly business or service / create your social profile: prowomenschoicedirectory.com.
Read from: PWCD the YellowPages BLOG (on the new site):
https://www.frompwcd.com
The FREE eBook from: PWCD 2019 is currently in development
Tarot For Parties! by M.wilson © - Now available on Amazon Kindle.
Completed Poynter/ACES editor certification August 2019.
Cleopatras l - Vll A Brief History - taking some general notes...
SEEKING TO RAISE $1 MILLION
[email protected]

DEVELOPMENT Marriage Cat Magazine
*Writer & Artist Payments
*Ads for Circulation
*Apps and Technical Tools for the Site
DEVELOPMENT PWCD Yellow Pages & from: PWCD
*Headquarters Construction
*Writers / Video Productions / Artist Payments
*Additional Site Apps & Tech Support
*Marketing - Social Media / Ads for Circulation
*Misc. Expenses / Bills
PAY OFF DEBT
*Complete doctoral dissertation classes
*Pay off student debt accumulating interest
*Pay property taxes
*Book for 2020 (may take longer)
*Research Tools and Materials
*Other





1 of 1
By becoming a patron, you'll instantly unlock access to 9 exclusive posts
By becoming a patron, you'll instantly unlock access to 9 exclusive posts