Mxogyny
is creating a newsletter & an exclusive community for our supporters!
Select a membership level
Akwaeke Emezi [Newsletter]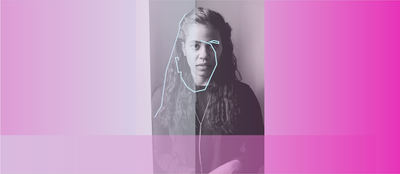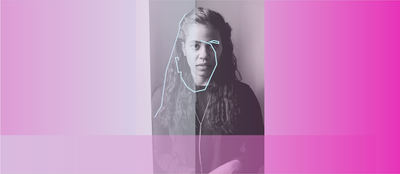 In the spirit of Akwaeke Emezi, a Black, disabled, non-binary author of multiple bestselling books, this tier includes access to a monthly newsletter curated by the Mxogyny team that spotlights the art, writing, and initiatives of marginalised creatives. You'll also get access to weekly mini-spotlights on visual art, poetry, and more, plus a community of amazing like-minded people.
If you're interested in learning more about Akwaeke Emezi's work, check out their website at 
https://www.akwaeke.com/.
Angela Davis [Pay It Forward]
We look up to Angela Davis as an inspiration for giving back to others based on her work with the Black Panther party in the 1970's. She helped pioneer free breakfast programs in California to ensure that poor children of color had access to nutrition. Hence, for our 'Pay It Forward' campaign, we pay homage to the grassroots organizer and general badass.

This tier will not only grant you access to our monthly newsletter, but will provide someone else with the opportunity to access it as well. At Mxogyny, we believe that community is important, and this tier allows you to put the communal spirt into action!

If you want to learn more about Angela Davis and her revolutionary ideas we recommend starting with her fantastic book 'Women, Race and Class.'

Chien-Shiung Wu [Newsletter + Zine]
Though we're not disproving the laws of physics like Chien-Shiung Wu, this tier will give you exclusive access to Mxogyny products along with the newsletter. Also included in this tier is a special shoutout in our print zine. We added this feature as a way for us to give thanks to our community for its incredible and much appreciated support! 
Chien-Shiung Wu disproved the law of parity using cobalt-60 after being approached by two male colleagues. Unfortunately, she was excluded from receiving the Nobel Prize for this amazing feat due to her gender. Mxogyny is committed to giving a platform, voice, and recognition to all marginalised people through our online and print publications, products, and newsletter.
Read more on Wu's biography here: 
https://www.aauw.org/resources/faces-of-aauw/chien-shiung-wu-overlooked-for-nobel-prize/
Access to merch & exclusive goodies!

Your name will be featured in our zines!

Automatically get sent a copy of Mxogyny zines!
About Mxogyny
Mxogyny is an online and print publication carving out space for marginalised creatives. We recognise that there is a systemic issue with access and equality of opportunity in the arts. Many creatives face intersecting barriers due to their gender identity, race, sexuality, disability and/or class. With our platform, we seek to address these facets of disadvantage by providing an opportunity for marginalised voices to share their creativity as part of a community connected by a spirit of mutual support and growth. To support us, become a Patron for access to a monthly newsletter and weekly insider tidbits – you're directly funding future projects that give marginalised voices a bigger platform.

 £404 per year is what it costs for Mxogyny to publish the art, poetry and writing of marginalised creatives each year. This covers the running and maintenance of our website as well as company fees.

An additional £500 is needed to cover the costs of publishing our zine. This is everything from the design, production, postage and packaging of our zines. This is before we're able to pay contributors for their work.

If we pay all contributors £40 per piece, we'd need £800 to pay 20 contributors for our next zine. We would also like to see this happen on our online website. Posting 4 pieces of work a month would mean an additional £1920 per year.

Basic target: £404 
Core target: £904 
Additional support target: £1704 
Dream target: £3624

As we are entirely volunteer-run, we rely on seed funding and re-investing any profit we make from merchandise and zines into future projects. We want to ensure that we can continue to support emerging artists, poets and writers who face multiple disadvantage in the creative sector.  Whether you pledge £1 or £10 a month to Mxogyny, we are so grateful for your support. THANK YOU!


By becoming a patron, you'll instantly unlock access to 7 exclusive posts
By becoming a patron, you'll instantly unlock access to 7 exclusive posts
How it works
Get started in 2 minutes