myPotatoGames
is creating cool content about Laid-Back, Relaxing and Non-Violent Games
Select a membership level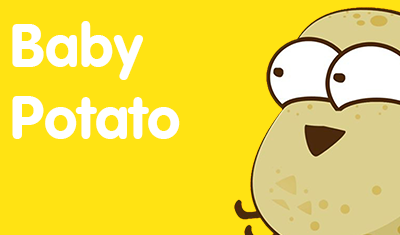 Baby Potato
Become a Baby Potato and support myPotatoGames! Thank you!
Monthly E-Mail updates on the best games you may have missed!
Community events, votings and more!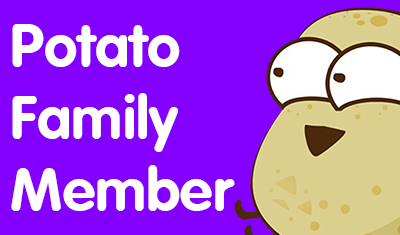 Potato Family Member
Vote on the game Henry will review next!
Earn extra Tater-Tots each month!
Cool Wallpapers with artwork of your favorite games!
Other fun stuff you didn't know you needed!
Tater-Tot King
Early Access to our exclusive indie-dev interviews!
100 Tater-Tots each month!
Be entered for any of our giveaways!
Every Benefit from all other tiers!
About myPotatoGames
myPotatoGames is a project created out of love for indie and wholesome games. We feel that a lot of big video game news websites are too "cool" to be covering the games we love so much. We create a hub for games like Animal Crossing, Stardew Valley, Cat Quest, Ooblets, Minekos Night Market, and so many other games that often don't get the spotlight they deserve. 

While this project is mainly founded on the passion and love for casual video games. We still have server costs to cover and potatoes to fry. Joining our Patreon and expressing your support for what we do is not only extremely humbling, but it will also help us keep doing what we do best - connecting players with wholesome, cute and lovely video games and supporting the indie community.

If you love what we do, and you decide to support us, then we want to make sure your contributions is well appreciated. We will continue to cover the world of indie and wholesome games for you and for all of us and expand our creative content along the way!

much love,
Henry the Potato and the myPotatoGames Team
Daily News Madness
Meeting this goal will allow us to expand myPotatoGames further by covering more games and delivering more daily news on the games we love!
1 of 2
Recent posts by myPotatoGames