Mycho Entertainment
is creating Original Horror Shorts, Mini Features and WebSeries
Select a membership level
Every Little Helps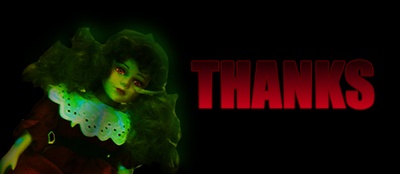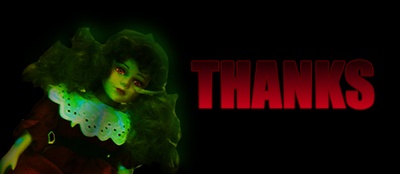 Unlock exclusive content and join my community of patrons. Thank you!
Includes
Thanks credits on all original content whilst you are a Patron
Patronise Me!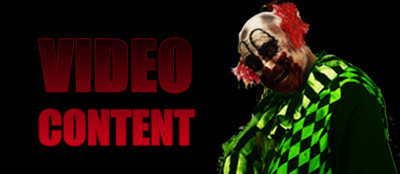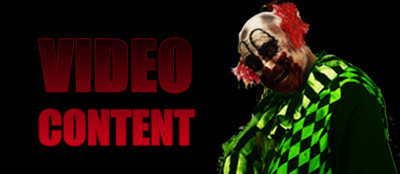 Video content unlocked!
Includes
Thanks credits on all original content whilst you are a Patron
Access to our behind the scenes videos and blogs
Access to our new short film content.
Merch Discounts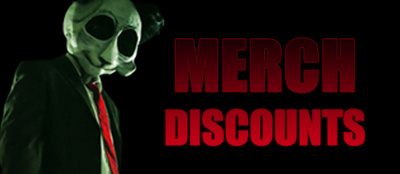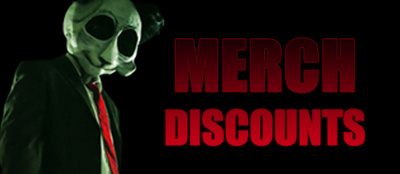 Includes
Thanks credits on all original content whilst you are a Patron
Access to our behind the scenes videos and blogs
Access to our new short film content.
25% all products available in the Mycho store
About Mycho Entertainment
We are Mycho Entertainment and we have been making horror movies, short films and music videos for around 15 years.  All of the Mycho movies, comic books and content are set in a shared, interlocking universe affectionately known as the Mychoverse.
Our first feature length film, Slasher House, really kicked off the stories we have to tell centring around our female lead Red as she wakes in an abandoned prison, not remembering who she is or how she got there.  As she investigates her new home, one by one other cells unlock and she realises she is trapped with some of the world's worst serial killers in a battle for survival.  When Red finally realises her true identity, the basis for the Mychoverse's heroes and villains was revealed.
From Slasher House was spawned three back story movies to the killers of the Slasher House Cleaver the Killer Clown, Legacy of Thorn and Hollower and, most recently, a new Red story in the form of Slasher House 2.
We realised with every film we make, we introduced more and more characters who have their own unique storylines and something to add to the wider universe.  This has lead to us wanting to create more short form films, web series and mini features with additional characters to add more flesh (pun intended) to stories that already exist and that will tie into the feature length content.  We would also like to create more behind the scenes content and informational videos on how we do what we do as well as being able to interact more with those who support us.
We are a truly independent company relying on our own resources and the generous support of people who enjoy our films and we want to keep making these films in the way that we, and more importantly, you, want.  Mycho was built on the support of our family, friends and fanbase and we want to continue to grow in the same way.
WHAT YOU GET
Funding our projects this way means that YOU get to keep having a say in exactly how our films are produced. We want to create a direct Creator to Viewer relationship with input directly from our friends, fans and supporters and bring YOU our content directly FIRST. Including.
EXCLUSIVE FIRST LOOK SHORT FILMS
EXCLUSIVE FIRST LOOK MINI FEATURES
EXCLUSIVE FIRST LOOK FILMMAKING VIDEOS AND TUTORIALS
BEHIND THE SCENES CONTENT
EXCLUSIVE WEB SERIES
FIRST LOOK UPDATES ON THE MYCHO UNIVERSE 
MERCH DISCOUNTS ON DVD's
MEMBERS ONLY HANGOUTS WITH SPECIAL GUESTS EVERY MONTH
PRODUCERS CREDITS
GOODIE BAGS
EXCLUSIVE ITEMS 
AND MUCH MORE 
We've got this far with you guys calling the shots, letting us know what you want us to make and we want to keep it that way. 
In return for your subscription every month we're offering some awesome stuff and the more we raise, the more awesome content we can make. 
Every penny counts and goes directly into making more content for you and growing the Mycho Universe at much more rapid scale. 
WHAT WE'RE MAKING
The Mycho Patreon will focus on making short form content that expands on the mythos and stories already established in the Mycho Feature Films. Bringing back familiar characters and adding new and terrifying faces to the ever growing roster of players that inhabit the universe. 
SHORT FILMS
Short movies set in the Mycho Universe, bringing to life exciting tales of suspense, horror, action, thriller, comedy and much more in small, digestible bites up to 10 times a year. 
MOLLY : A MYCHO UNIVERSE SHORT
Sherry is on babysitting duty, a job she really hates, but who can say no to her little sister? Especially when she's just so lovely, or is she? Sherry is about to unleash something evil upon her family and that evil wants Molly for its own. 
Our latest short ties right into one of our latest feature film outings. Molly is a prequel to the upcoming Mycho Feature Bannister Doll House, a haunted house thriller disguised as a family drama, as the Bannister Family fight to overcome an evil presence that threatens to destroy their family and tear them apart.
The more we initially earn each month, the more shorts we'll be aiming to make every year. Starting with 1 and working our way up to 2, 4 and then 6 each year. Each featuring new monsters, maniacs and classic Mycho characters in interesting and unique stories that transcend the horror genre and give the viewer a larger insight into how deep the Mycho Universe goes. 
Patrons can check out our previous instalments right now. 

MINI FEATURES
Smaller features (Up to 45 minutes) based in and around characters in the Mycho Universe. Genre bending looks at some of your favourite characters and some new and exciting original characters in shorter featurette length tales of terror.
CORBEN
The first of our Mini Features expands upon Slasher House favourite and serial killer Charlie Corben aka The Brain Surgeon. 
Find out the truth behind how Charles Corben got his twisted name and how he began his journey to being  full fledged serial murder as he sets his sights on Psychological Therapist Dr Annabelle Taylor in a game of cat and mouse so complex and deadly, that it will hurt your brain... Literally.
Corben is the first in a series of planned mini features. Should we reach our Mini Features Goal we'll be producing three mini features a year based on Mycho's deadliest killers including The Hollower, Moleman and many others plus some new faces along the way. 
WEB SERIES
A 6 Episode Mini Series based on characters and situations that you know from the feature length Mycho movies. A more intimate look at your favourite Mycho characters across six 10 - 15 Minute episodes, that give a new insight into some of the interesting and terrifying characters that you've come to love from a fresh and new perspective. 
AVONDALE : THE SERIES
The first Web Series we hope to produce is a Mini Series on 6 Episodes exploring the fictional town of Avondale, the birth place of Masked Maniac Thorn.
What if you lived in town where something terrible kept happening? How do the people of that town deal with such a burden? Avondale The Series will take a look at the lives of the people who inhabit a small English town that sacrifices a girl every 16 years, and the deep rooted evil that resides there thanks to the handy gateway to hell on the edge of town. The teens of Avondale soon find that Thorn is only the tip of the iceberg when it comes to the true horror of their hometown. 
Set in 80s the series, with a very Stranger Things vibe, will revisit the characters from the Thorn franchise in a fresh new and interesting way. It's like Dawson's Creek meets Halloween. 
Should we reach our Web Series Goal, we'll be releasing a new web series every year based on different Mycho properties, we have some fun, exciting and original ideas expanding the Mycho Universe with real in depth looks at some of your favourite killers. 
FEATURE LENGTH CONTENT
Out ultimate goal, with enough support, is to move the whole production arm of Mycho over to Patreon, sharing not only our Short form content but actual whole full length features with our Patrons first, RIGHT HERE!!
And so, we have created this Patreon page to directly engage with you and provide you with exclusive, early access content in the form of web series, short films, mini features and other videos as well as behind the scenes news, interviews and stills.  This content will be created specifically for our patrons and will be available here months before its made public.
Thank you so much for visiting, there will be a free cuddle for all of you (travel and accommodation for cuddles not included).
MJ and Anna 
We'll produce 4 Mycho Shorts per year. Created directly for Patreon.
3 of 7
By becoming a patron, you'll instantly unlock access to 72 exclusive posts
By becoming a patron, you'll instantly unlock access to 72 exclusive posts
Recent posts by Mycho Entertainment
How it works
Get started in 2 minutes