Gaia Morrissette
is creating podcasts and videos
Select a membership level
Official Patron
I promise to create one to two bonus episodes per month that only Patrons get to listen. As I love creating content and it is one of my big turns on in life..lol I am super excited and thank you for being the reason I get to ..woohoo
All-access Patron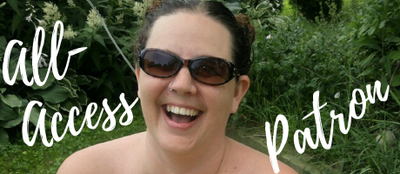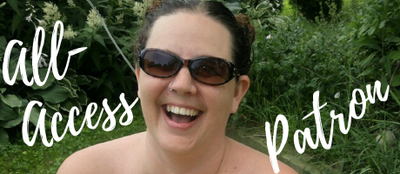 I promise to create one to two bonus episodes per month that only Patrons get to listen. As I love creating content and it is one of my big turns on in life..lol I am super excited and thank you for being the reason I get to ..woohoo
Access to 1X 30min Ask me anything private group video session. Where you get to asking me your burning questions. You will have two options to getting your questions answered ; 1) if you feel shy and want to stay anonymous you can email your questions in advance. 2) You ask me directly on the private group video session.  
Preferred pricing on Coaching, Training, Retreats, Courses
VIP Patron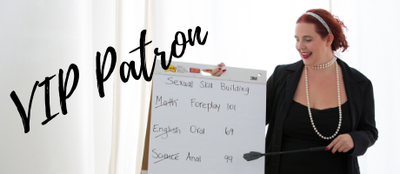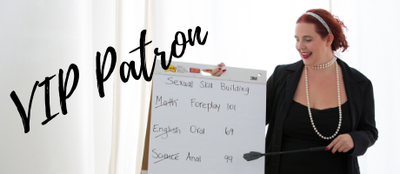 I promise to create one to two bonus episodes per month that only Patrons get to listen. As I love creating content and it is one of my big turns on in life..lol I am super excited and thank you for being the reason I get to ..woohoo
Access to 1X 30min Ask me anything private group video session. Where you get to asking me your burning questions. You will have two options to getting your questions answered ; 1) if you feel shy and want to stay anonymous you can email your questions in advance. 2) You ask me directly on the private group video session.
Preferred rates on all my Courses, Training, Retreats, Events and Coaching
Opportunity to make requests for topics and guests for My Orgasmic Life. Your input is important to me. Help me make the world a safer,sexier and happier place
1X 15 min one-on-one coaching session 
Once every 3 months bonus freebies into self study online courses
About Gaia Morrissette
Help me change the world and make it safer, sexier and happier!
I am super excited about you joining me on this sexy wild ride of self discovery and awakening. Over the last year I have created 109 juicy, entertaining, epic and transformation Episodes on " My Orgasmic Life" Podcast and Video. We have explored sex, relationships, love, tantra, BDSM, healing and magick. I wanted to offer you some ways to support me and the amazing content that I create for you. Here is one more way to come play, frolick and support me.. So I can continue to create and show up for you and the world.
These are some of the reasons to become "My Orgasmic Life" Patron:
I want to be able to build a deeper connect with you
Give you special attention and call outs
I want you to be able to help me create shows and topics that you are interested in.
Benefit from savings on coaching, retreats, courses, training and special events
Help me change the world
Here is some of the messages some of my listeners have sent me about "My Orgasmic Life"
"Keep smiling. It effects more people than you know. Great energy!"
"Dang seriously goddess, listening to this again and this is just such Important info. Thank you so much. This actually just lifted so much off me and i feel way more open about having these convos with partners in the future , thank you thank you"
"Hearing you and these podcast inspire me by telling me I am perfect the way I am. That I shouldn't hide or be ashamed of what I want and can fully embrace it."
Here is my bio: Holistic Sexual Wellness Specialist, Gaia Morrissette believes the keys to a happy, healthy, wealthy, magical and EPIC orgasmic life is ; Sexual Wellness, Embracing the human experience and releasing fear, shame , guilt and self-loathing. Gaia supports people living with pleasure through Holistic Sexual Wellness, Trauma Recovery. She is also a BDSM Wellness expert, High Priestess and Pro-Dominatrix. For over 12 years she has been a renowned international speaker, trainer, facilitator, podcaster and coach who makes the world a happier, safer and sexier place for us all. Gaia is the founder of SucculentLiving.com, empressgaia.com & Succulent living institute. Her education and training consist of, sexology, trauma recovery, life coaching, tantra training, sex coaching, and lots of practice in the areas of play, healing, and exploring

Here all the ways to come play with me and get to know me better !
To keep exploring and expanding your learning with online courses visit https://succulent-living.teachable.com/

Join "My Orgasmic Life" Podcast on Spreaker or Spotify or Apple podcast or Google Podcast or iHeartRadio or on your favourite podcast platform. You can also listen on my website https://www.succulentliving.com/blog/categories/my-orgasmic-life-podcast or download my new My Orgasmic Life App from google play store

There is a whole world of playful, educational, healing and safe experiences to be discovered atwww.succulentliving.com and come frolic with Gaia on Social Media under Gaia Morrissette

For all of your BDSM education, exploration and surrendering needs come visit Empress Gaia at https://www.empressgaia.com/
By becoming a patron, you'll instantly unlock access to 25 exclusive posts
By becoming a patron, you'll instantly unlock access to 25 exclusive posts
Recent posts by Gaia Morrissette
How it works
Get started in 2 minutes