Silvina De Vita
is creating Paper Art
Select a membership level
Lemon Yellow
You are amazing!
Your subscription enables me:
To keep bringing you new designs to "My Papercut Forest" my Etsy Shop every month. As more people become patrons, which our content creation increase! 
As we have reached Milestone 1 already, YOU also get access to the Patron Only Process video once a month right here on Patreon. 
You'll also be emailed a copy of our newsletter, every four weeks. It has news, events AND regular discount codes!


Cadmium Orange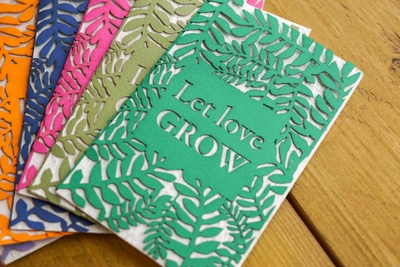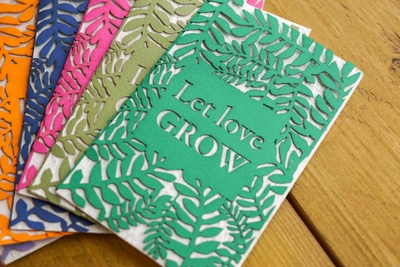 You are totally wonderful!
Your subscription enables us to keep bringing you the "My Papercut Forest" every month. 
To thank you for your patronage we offer you:
All the $2 rewards 
Two Seed eco card sent to your address after 2 months of patronage.
Access to my Patron exclusive process videos.
For those Patrons who want to, access to our private Facebook group where you can view all my behind the scenes pictures, interact with Silvina and all the other Patrons 
Permanent Magenta
Limited (30 of 30 remaining)
You are an absolute legend! 
Your subscription enables us to keep bringing you the "My Papercut Forest" every month. To thank you for your patronage we offer you:

You will receive all the $2 & $5 rewards 
An exclusive mini papercut dome sent to your house after 2 months of patronage. 
You will be entered into a monthly random number draw competition with all sorts of great prizes.
You will also receive a 10% discount voucher code for use in the My Papercut Forest Etsy Shop This code is valid for any purchases you make in the shop, whilst you are a subscriber at this level. 
About Silvina De Vita
Hola and welcome to my store. Cup of tea? Please do make yourself at home.

Origins

When I left Argentina in 2010 and moved to London with my one-year old, it felt like starting again. Invigorating. But scary! I knew almost no one and had to scrabble round for scraps of graphic design work just to make ends meet.

Once I'd built a bit of a network I started pushing towards what I really wanted to do – art, craft and teaching. The last few years have been a whirlwind. I've had three children, moved to Brighton, taken up gardening after a RHS course (now that I actually have a garden), studied for an MA in Art History, turned a shoddy old garage into a shiny new art studio… and started My Papercut Forest.

My Papercut Forest

My Papercut Forest is a playground for my imagination, a place to try out new ideas, artworks and designs. A place to be free from my own name (and from the kids!) Here, I create, make and sell a range of artworks including paper cut sculpture boxes, miniature paper domes, illustrations, prints, greeting cards, and loads of other unique objects. All designs are by me, and all items are handmade with love in Brighton, UK.

Forests are my favourite places in the world. I take the family for walks in the countryside as much as I can. Since a young age I've loved camping and being outdoors. My name "Silvina" in Latin means "from the woods", so I wanted to incorporate that to the name. And the three trees in the My Papercut Forest logo symbolize my three children. They are the air to my lungs.

Personal art

I love working with my customers to create personalised pieces. It's amazing to hear people's life stories and help turn them into a beautiful piece of art, such as 3D paper sculptures of a first house, or the silhouette of a newly married couple placed in a box frame in front of a map that tells of their origins.

My Production

Every box or dome is beautifully hand crafted, making each one unique. I illustrate and design templates, which then I cut. I mainly use a laser-cutting machine for bulk cutting but sometimes cut by hand when the design requires it. I use high quality, recycled paper for my designs and wooden boxes that are hand made by a lovely man called David Parkinson who lives in Wales. I'm working to make my products as environmentally sound and sustainable as possible. My packaging is all reused and recycled from other retailers - not very fancy but I always try to make it look pretty, even if it's been used before! Sustainability comes first.

If you're stuck for ideas, just let me know - I'd love to work with you to create the perfect gift.

My aim is to make people happy and the world just a little bit more beautiful.

I hope you enjoy browsing my artwork

Silvina

Increase our production across my shop, making the paper art creations available to more people.
Assistant: I will hire an assistant to help with video editing and to help my miniature production and some of the business side of things. As it is I do everything myself. Hiring someone to start helping out will allow me more time for other art projects/videos to share in addition to what I already do...
1 of 1
Recent posts by Silvina De Vita
How it works
Get started in 2 minutes