Mysteries Monsters
Creating A podcast and website
Select a membership level
Supporter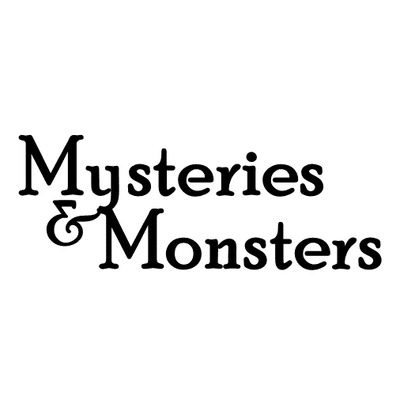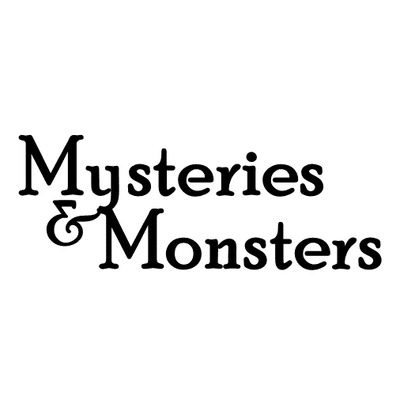 Being a supporter gets you some cool exclusives and costs you less than a cup of coffee per day.

What you get:

* Exclusive Patreon only bonus content!
* Entry into the monthly draw for an exclusive Patreon only T-Shirt and Mug worth $35.00!
* Shout out on the podcast!
* Entry to the wall of fame on the website!

About Mysteries Monsters
So last year I launched the Mysteries and Monsters Podcast in March. The idea was that I would interview people from across the world from the fields of Cryptozoology, the Paranormal, Ufology, Mysteries and more and see how it went.

With no advertising, the show started slowly, with just under 300 downloads in our first month but slowly the show began to grow, the interviews began to get better and month on month, the downloads began to grow.

Fast forward to June 2020. Mysteries and Monsters now consistently charts in 9 countries every week. The show now gets around 10,000 downloads a month and we've had some of the very best authors and investigators in the world on the show. From Linda Godfrey, Lyle Blackburn, Ken Gerhard to Krissy Eliot, Dr. Lynne Kitie, Nick Redfern and many more, I've gained a reputation as relaxed, interesting and pleasant host.

I've been a guest on other podcasts, made some fantastic friends and spoken to people who I completely respect. I love doing this and I am still stunned that people love it too. It's very humbling.

The podcast and website will always be free, but supporting me allows me to focus on building the podcast and offsetting the monthly hosting, travelling and production costs.

As such, I'm taking the show to the next level and by supporting me with a monthly donation, you can help me bring you more interviews, exclusive interviews and exclusive merchandise not available in our Redbubble shop.

There will also been a minum of two Patreon only shows a month focussing on cases you may not be aware of or things I want to dive a little deeper into.

Please join us and lets take Mysteries and Monsters to the next level through your support and engagement.

$161.49 of $1,000
per month
To be honest, we want to produce a show that you enjoy supporting without feeling left out. We've devoured so many podcasts over the years that involve people supporting their favourite shows from No Agenda, to Into The Fray, Monsters Among Us and the Ghost Story Guys. We appreciate the value for value model. 

We want to build a community supporting other podcasts, writers, artists, investigators and try to look at things that perhaps don't receive the attention they deserve. We're not here to flog crap, we want to give you a show that takes things to the next level. 

We want to promote discussion, investigation but also make sure you feel involved in our plans, our conversations and investigations. We want to be able to go to Loch Ness, Rendlesham, search for the Beasts of Gevaudan,Bodmin and more. 
We want to do a live investigation for you, involving you and taking you around the UK and Europe!  

We will strive to make the best Fortean/Paranormal/Cryptid podcast out there and we want you to be a part of it. Thank you for your time
1 of 1
Become a patron to
Unlock 144 exclusive posts
Connect via private message
Recent posts by Mysteries Monsters
How it works
Get started in 2 minutes