The Mystery Box Show
is creating Better Sex through Storytelling
Select a membership level
Birds and Bees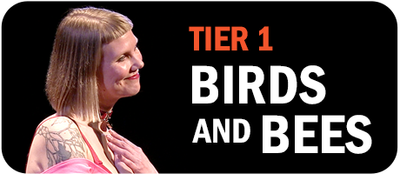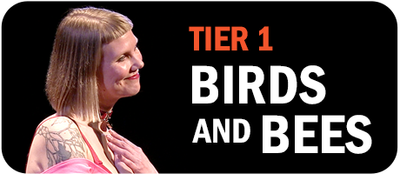 You support sex-positive storytelling, and believe that sharing our stories can change the world. You have our love and gratitude. ❤️
Secret Keepers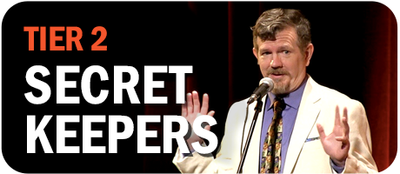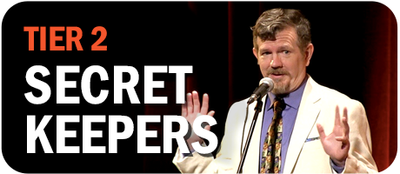 Secret Keepers are given a sneak peek at our stories BEFORE they are released to the public on YouTube. Shhh... don't tell anyone!

PLUS, receive automatic access to all ticketed Mystery Box Show livestreams starting in 2021!

The Buzz Club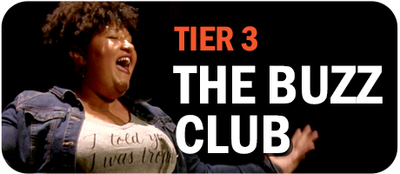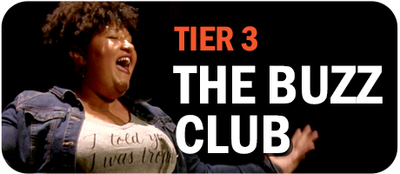 Get access to a patron-only video each month to learn who we've been talking to, the stories we're working on, and what you can expect at the upcoming shows.

Plus access to our YouTube videos one week before they are released to the public!

PLUS, receive automatic access to all ticketed Mystery Box Show livestreams starting in 2021!

About The Mystery Box Show
Welcome to
The Mystery Box Show!
We're your hosts, Reba and Eric.
Is this your first time here? Don't know what's going on? We've got you covered. Check it out: At
The Mystery Box Show
, real people take the stage and share
true stories
...
all about SEX
.
Haven't been to see us in person? Here's what it looks like:
Our goal is to effect change by showing how sex connects us all at our most human level.
We live in a culture where honest talk about sex is not only unwelcome, it's outright discouraged-- and sometimes even illegal. Though we may each express our sexuality differently, the emotions that we feel are universal, and relatable. And there is
no shame
in that--
we celebrate it
.
No matter whether you are queer, straight, a vanilla square, or as kinky as the day is long, you have experienced desire, you've felt affection, you harbor insecurities and fears, and you know joy and triumph. We all do.
Most artists know the challenge of spreading the word about their work. And because we have the added stigma of sex at the core of what we do, there are even more roadblocks to building an audience and a following.
Did you know, for example:
We can't advertise on Facebook
Instagram has very specific rules about any sex-related posts
Government artist subsidies do not apply to creations of a sexual or "prurient" nature
We enjoy creating this show more than doing just about anything else. It's truly a privilege to work with people who are willing to be vulnerable about the most intimate parts of their lives, and brave enough to share their stories on a stage in front of hundreds of strangers.
To be painfully transparent, however, the time and energy we put into the show isn't reflected in the money the show brings in. Factoring in the cost of renting a theatre every other month, insurance costs, and paying a small amount to our core staff, the money is pretty much gone by the time we're putting together the next show.
Our goal is to be able to not only cover our regular costs, but to be able to pay our staff what they are worth (which is a LOT), not to mention the many volunteers who help on the day of the show every other month. And the storytellers, too! Our storytellers are compensated with gifts from our generous sponsors, but we all know that you can't pay your rent and utility bills with wine and sex toys. (If only!)
Here's what your support will help us do:
We will be able to pay our staff at a level that amounts to a part-time or full-time job.
We will be able to pay our storytellers, recognizing their incredible accomplishments in crafting and sharing their stories on stage.
We will be able to hire a publicist to get the word out about this fantastic show that actually changes peoples' lives.
We will be able to bring in story ambassadors and researchers to find unique voices from communities that don't often have a large platform to speak from.
We will be able to court notable names in the entertainment industry to share their stories as a way of normalizing sex and sexuality as a topic of conversation.
We will be able to create sex-positive merchandise from talented Portland-based (i.e. local) artists, to bring visibility to the home and workplace.
We will be able to bring The Mystery Box Show to new cities, which means new audiences, and growing the message of sex-positivity further and further.
$434.35 of $500
per month
Making Stuff

If we reach this monthly goal, we'll be able to send more gifts to you, and you have a say in what those gifts are! Imagine bringing your Mystery Box Show mug to your favorite coffeeshop for a fill-up, or pinning your elegant Mystery Box Show lapel pin to your fancy duds before heading out for the evening. 

These items will also be made available to our audience and fans out there in the world, of course, but as patrons of The Mystery Box Show, you'll get first crack at 'em!

1 of 4
By becoming a patron, you'll instantly unlock access to 105 exclusive posts
By becoming a patron, you'll instantly unlock access to 105 exclusive posts
Recent posts by The Mystery Box Show
How it works
Get started in 2 minutes