Miska's Mythos Maps
is creating maps for Cthulhu mythos and pulp adventure RPGs
Select a membership level
Rookie
High-quality mythos maps
One extra variant (day/night, seasonal, different color scheme or mood)
Print-ready PDFs with 1" grid
VTT-ready JPGs aligned to grid and 140 px/ squares
Gridded and gridless maps
Access to Patron-only polls and discussion
Access to all previous releases and rewards open to your tier
Includes Discord benefits
Patron-only posts and messages
Investigator
Limited (92 of 100 remaining)
Early-bird tier for the first 100 Investigators
High-quality mythos maps
Bonus content like music tracks, tokens, adventure seeds, handout templates, illustrations, etc. when included with the release. 
Up to 5 extra variants, including day/night and unfurnished versions, different seasons, and color schemes, etc. depending on the release. All variants come with and without a grid and in PDF format. 
Print-ready PDFs with 1" grid
VTT-ready JPGs aligned to grid and 140 px/ squares
Gridded and gridless maps
Access to Patron-only polls and discussion
Access to all previous releases and rewards open to your tier
Includes Discord benefits
Patron-only posts and messages
Keeper
All lower tier rewards and...
Keeper version of the map. A printable one-page PDF with a labeled map with explanations
Map assets and props. Typically one set per month including the last month's new assets
Unlimited extra variants, including day/night and unfurnished versions, different seasons, and color schemes, etc. depending on the release. All variants come with and without a grid and in jpg, webp, and PDF file formats. 
Layered PSD version of the map with editable text layers (when map has text)
Includes Discord benefits
Patron-only posts and messages
About Miska's Mythos Maps
Welcome to Mythos Maps!
My name is
Miska Fredman
, and I create hand-drawn maps for tabletop role-playing games so you can save valuable preparation time and focus on creating and running the most terrifying and exciting scenarios for your players!
I've been drawing maps for role-playing games since 2015 under the brand 
Miska's Maps
. My maps and art has also been featured in various RPG publications, like the 
Call of Cthulhu
supplements
Mansions of Madness
and
Dead Light and Other Dark Turns
by
Chaosium Inc
.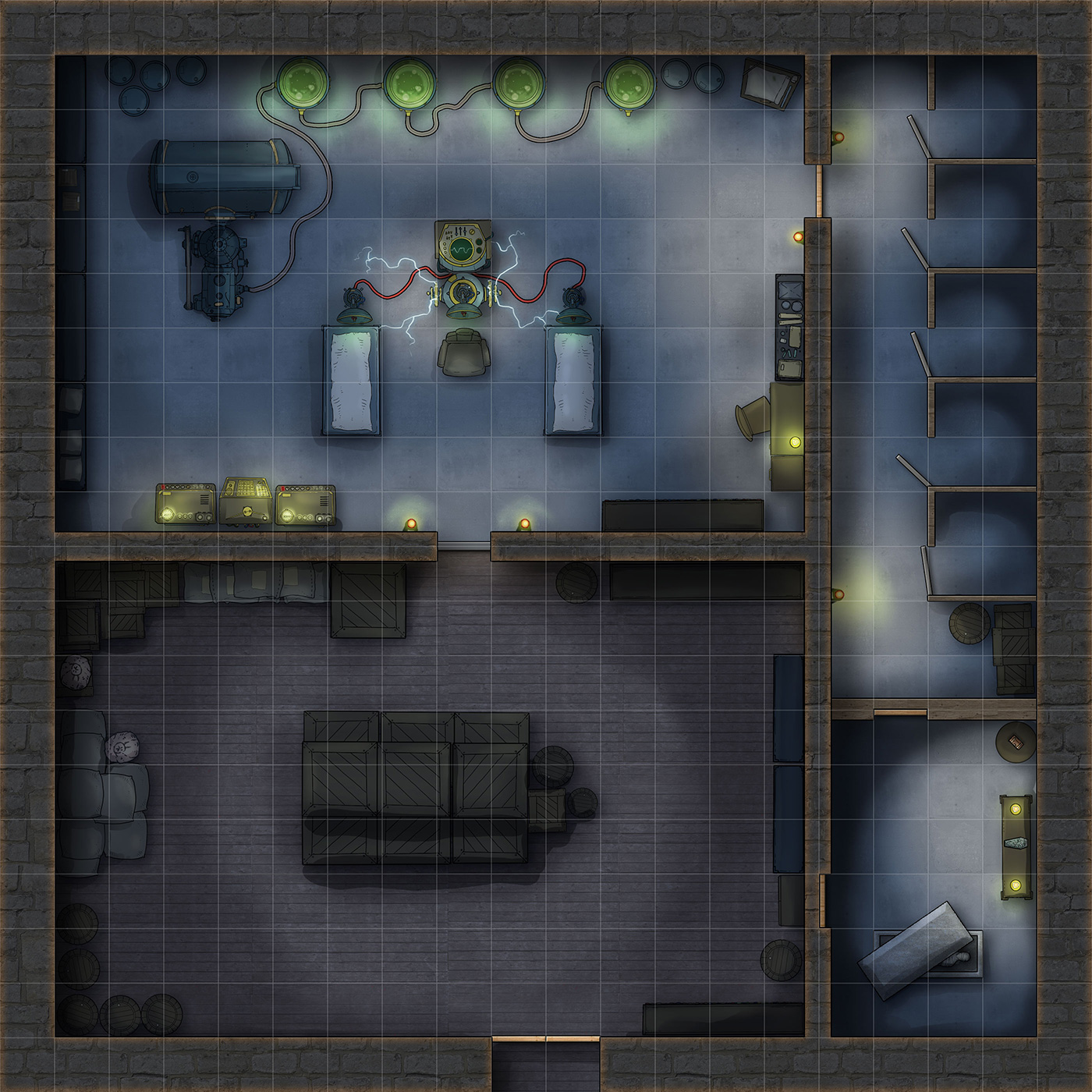 Horror, Mystery, and Weird Science
Mythos Maps
focuses on early 20th century maps inspired by Cthulhu Mythos, weird science, and pulp adventures. Occasionally, there can be some steampunk or western inspired maps.
Currently, my plan is to make 1-2 map packs per month. Each map pack comes with gridded and gridless versions and variants (each with gridded and gridless version). Variants can include a night/dark version or version with a different season, details, or mood.
All maps are aligned to a grid with 140 px squares for easy virtual tabletop use, but the scale and subject matter will vary from small house plans to regional overland maps. Printable PDF maps come with 1" grid for use with standard 28mm scale miniatures. Keeper version of the map is a one page file with explanations of different locations (see a sample below).
Map assets are usually released once per month. These can include props for furnitures and other map elements, terrain backgrounds, vehicles, building templates, and such.
When I have some spare time or a chance to make a collaboration with other RPG content creators, I might add some tokens, adventure seeds, handout templates, or other content with the map packs as bonuscontent.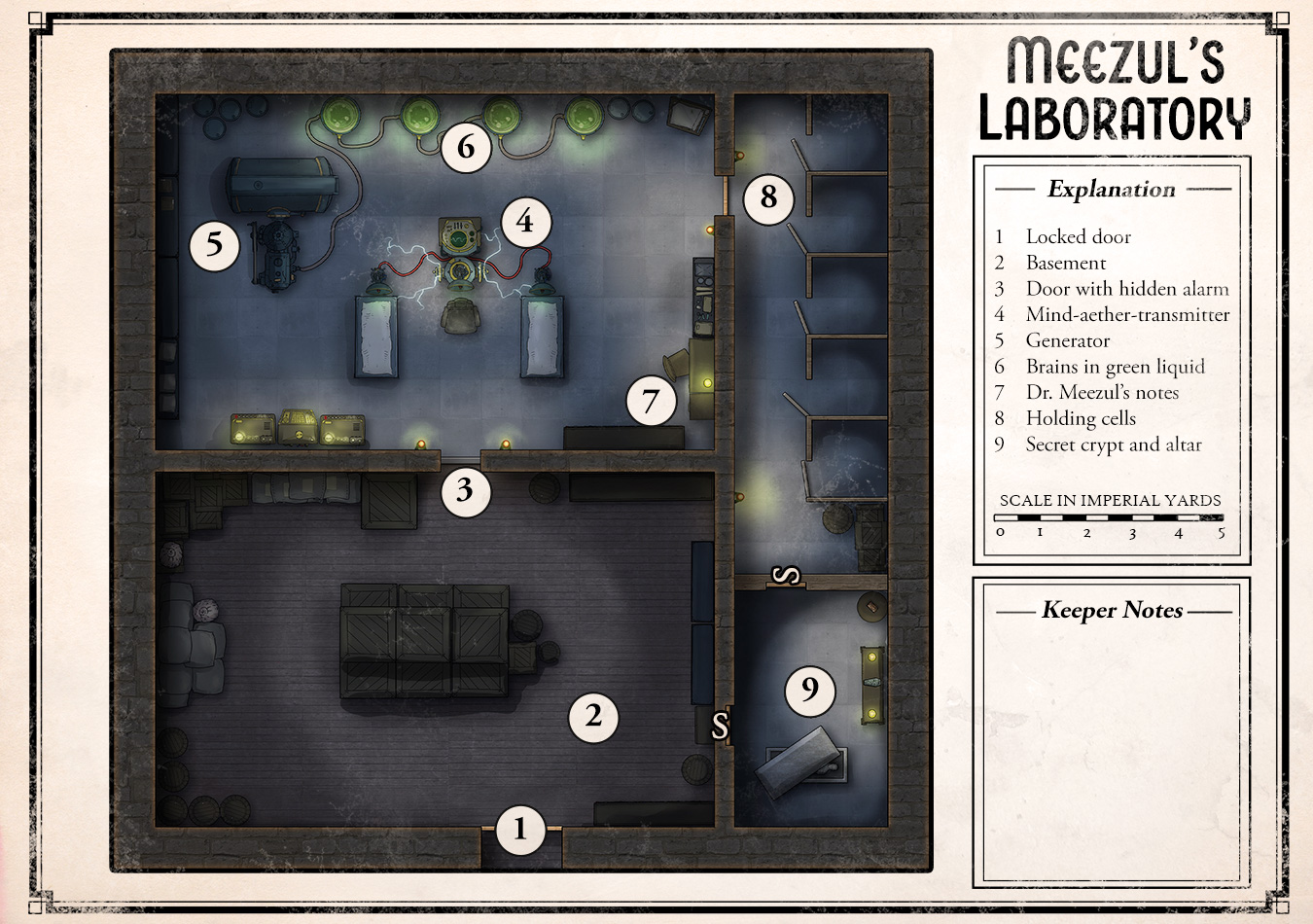 How Does This Work?
On Patreon, you can support creators, like me, by becoming a patron and receive rewards and benefits in return – and, of course, my overwhelming gratitude :)
Each patron tier has an escalating set of rewards and a price that is charged per released map pack. Currently, I aim to publish one or two paid map packs per month. If you like, you can set how many releases per month you want to support at most.
You can see the tier descriptions for details. Once you have found a tier that suits your needs and budget, subscribe to that tier and you can immediately access the locked content up to your tier.
Thanks!
$41.31 of $50
per map pack
Early Expeditions Cartographic Archive* –Thanks to your generous support I will publish a package of over 60 "old-school" maps (with some variants) from my previous years in RPG cartography. 

---
*Please note that these maps are not originally designed for VTT use and are mostly black and white.
2 of 15
Become a patron to
Connect via private message
Recent posts by Miska's Mythos Maps
How it works
Get started in 2 minutes