mz4250
is creating Free 3D Printable Miniatures for Tabletop Gaming!
Select a membership level
Wyrmling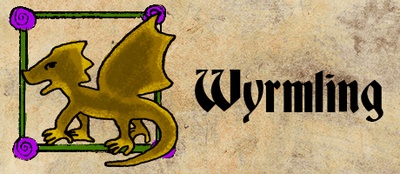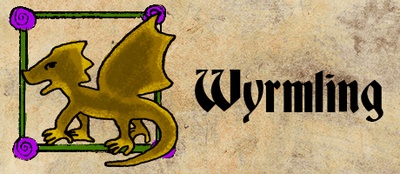 By pledging $1 or more a month, you are supporting my work as I create free files for the gaming world to enjoy. Your support will be greatly appreciated and you'll have access to files here first before I post them on Reddit, Twitter, or elsewhere. You get access to a sample Google Drive with 400+ presupported for resin models that are safe for commercial use. You also have access to the request board, where I will respond to your request whenever I have free time, and am not working on a monthly higher tier gifts, contest winner rewards, or other projects.    

Wyvern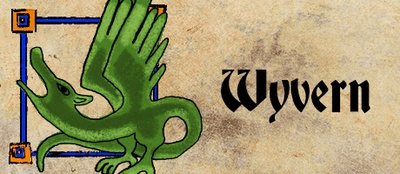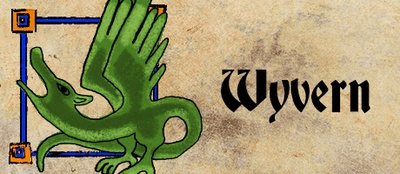 Along with supporting my efforts in making great 3D printable miniatures for the gaming community, you'll also have access to a Google Drive Link that will give you access to ALL MY FILES. This drive is updated weekly, as I'm constantly modeling new minis!  This link changes monthly but will be sent to you when it does.  You also have access to the request board, where I will respond to your request whenever I have free time, and am not working on a monthly higher tier reward or other projects.  

Young Dragon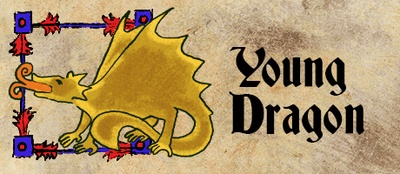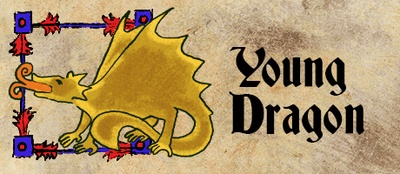 Commercial Tier.  Along with having access the Request Board and my Google Drive with ALL MY FILES in one place, you will also have access to Separate Google Drive full of Intellectual Property neutral models ready for Commercial Purposes that's based on the D&D SRD. These drives are updated weekly as I'm constantly modeling new minis!  



   

About mz4250
Who Am I?
Hello everyone! I'm a 3D artist who absolutely loves playing Dungeons & Dragons and makes his own 3D Printable miniature files to share with the world for free! Under the tag mz4250 I've shared my works with the world for the sake of improving everyone's gaming experience on reddit, instagram, imgur, twitter, etc. 
You can access them all for free here.
What do I offer?
As you can see, my collection is vast, now numbering over
3500+ Free Models! 
My files have been shared for years, but it can be hard to find them all. That's why I now share 
Google Drives
that has access to
ALL MY FILES
! This means every stl and blender file for you to go to town on! I also have created over
3500+ presupported for resin
 files as well! 
For optimal printer settings for resin printing check out this list here
. If you'd like to save some time sign on up! I also have a
Discord
 that all patrons can join to share their works, get tips on printing, share remixed models and more! I post new models daily rather than doing a release dump monthly, and usually make
30 to 50 new models every month
!
The Higher Tiers
If you just want to have access to my files the
Wyvern tier 
is for you. I'm making new files every week and am constantly uploading them to the Google Drive. If you'd like to have access to files that you can use for commercial purposes, the 
Dragon Tiers
 are the way to go. With these tiers, along with my
Google Drive
 with all my files, I also share a
Commercial Friendly Drive
 that hold all my Intellectual Property Neutral Models based on the D&D SRD. The
Young Dragon Tier
 is all that's needed for these benefits, but if you're feeling generous in supporting my efforts there is also an
Adult
&
Ancient Dragon Tiers
.
The Request Board
While not every request can be responded to as quickly as I would like, if you want, you can post a model request here on the 
Request Board!
Any patron
 can post a request here, and I will try to complete it when I can. However, contest reward winners come first, followed by my personal projects. But whenever I find myself in a lull, I'll tap into this board and make more models for you all :-D 
Wyrmling Welcome Package
Even my $1 patrons get some nice perks! One is access to a smaller Google and Mega Drive with
500+
models that are presupported for resin and are commercial ready! This is just a small sample of what I've made but I figured if you're willing to support me you should get some sort of benefit. 
But more Importantly... Thank you! 
Its been a wonderful experience helping the gaming community in some way. Your kind words and support are greatly appreciated. Its just amazing to see my fun hobby boost overall engagement in D&D games. I look forward to whatever interesting challenges come forward as this game grows and expands. Good luck and happy printing!
When I reach 7000 patrons I'll order some take out and watch a nice movie with Jen. Then I'll do a modeling marathon the next working day with some scotch. 
1 of 2
By becoming a patron, you'll instantly unlock access to 52 exclusive posts
By becoming a patron, you'll instantly unlock access to 52 exclusive posts
How it works
Get started in 2 minutes