Nala15
is creating comics, fun videos, stories, and art
Select a membership level
One Raindrop Raises the Sea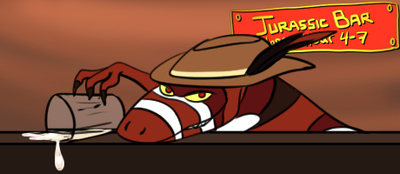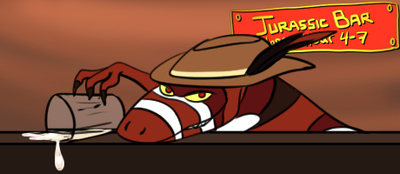 You bought Saka a drink! You get a Backstage Pass! This means...
Early-access to concept art and sketch dumps! View content up to two weeks before everyone else.
Your name (or username) featured in the "Special Thanks to" end credits of all my YouTube videos. 
Access to the Patreon Pride Discord!
Vote in Patreon polls! (Help me decide important stuff!)
Backstage Badger Badge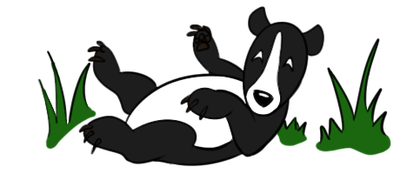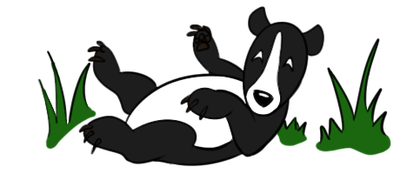 Bernie thinks you're awesome! You get...
An Upgraded Backstage Pass!
You also get the rewards from the tier above, plus...
Early access to "Brothers" pages in HD.
Early access to weekly comic strips in HD. 
Feed the Llamas
Limited (5 of 10 remaining)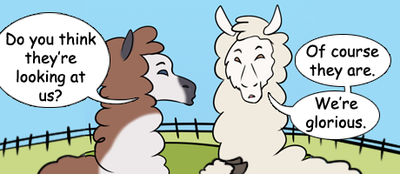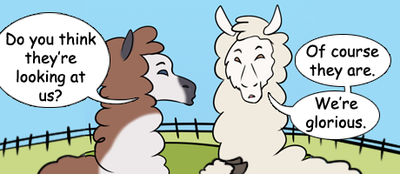 Make sure the llamas from Fuzzles stay well fed and fluffy!
You get the rewards from the tier above, plus...
A free headshot/portrait or chibi fullbody, single character commission (with simple BG) every month that you pledge!
A priority credit as "Brought to you by" in all my YouTube videos!
10% discount on every commission you order during the month you pledge!
(discount lasts the whole month and is not cumulative)
Early access to finished art (HD, no watermarks)
About Nala15
Looking for the status on rewards? Check out the
Trello board
!
~ Hello there! ~


Nice to meet you! You can call me Nala. You might know me as Nala15 from DeviantART or Nala15DA-Artist from YouTube. I own the company Fox and Pearl Press and I make comics, art, and videos. I've been a freelance professional artist since 2009 but I've been drawing and creating art in some form or another for as long as I can remember. Art is my true passion and I want to share that passion with the world! Follow along as I create comics, illustrations, and some videos - all thanks to your help. Yes, you! Thanks to you, I can keep creating art and doing what I love most!
~ My Other Internet Hideaways ~
Discord (exclusive to Patreon Pride members - any tier)
Ko-Fi
($3 one-time donations at Ko-Fi are a great way to show your support if you don't wish to use Patreon at the moment)
~ About the Rewards ~

As thanks for your support, every tier on my Patreon has rewards! These range from early access to customized art made just for you (and more)! Every level includes the rewards of the next level, unless otherwise noted. You will be rewarded according to what's included in your tier, once every month, except where "one-time" rewards are noted. The one-time rewards are exclusive to the tiers (you won't get a free multiple-character commission AND a free headshot portrait per month if you are part of the $25 tier, for example).
For any reward that includes your name as a reward (e.g. saying your name in a video), I can use any variation of your real name and/or internet nickname. If you don't specify which name you want to use when you sign up, I'll use the name included in your Patreon information.
The rewards may change as my Patreon grows, but as my patrons, you'll get to vote on what changes happen via Patreon polls.
For updates on rewards that I owe you, check the
Trello board
!
Thank you so much for your support!

PAYMENT PROCESSING ISSUES:
If you're having difficulty with getting your payment for your tier to go through, please ask me. I should be able to help you. :) It's also possible that other Patrons are having the same issue.

!WARNING!

Post "poaching" will not be tolerated. Do not re-post any of my work (especially Patreon exclusive content) to your social medias or any other site, to share for free or otherwise. Electronic transfer (or other forms of transfer) without permission is a violation of copyright. Paying for services does not automatically give you permission to repost. Downloading content for your own private use is permitted.
$205.90 of $250
per month
When I reach this goal...
I'm going to review an animated Disney movie at YOUR request! (And direct-to-video movies/sequels WILL count.)


I'll ask you all to send me suggestions for which Disney movie to review.
Then I'll compile a list at random (using random.org) for you all to vote on.
The movie that wins the poll will become a full-fledged review similar to the review of "Mule Mom" I did with Ras a while back. :) 
7 of 10
By becoming a patron, you'll instantly unlock access to 247 exclusive posts
By becoming a patron, you'll instantly unlock access to 247 exclusive posts
How it works
Get started in 2 minutes