nalem
is creating comics and cartoons [SFW & NSFW]
Select a membership level
Behind-the-scenes Access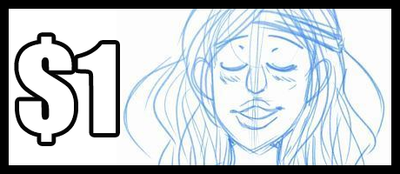 Get access to the general behind-the-scenes shots of nalem's projects [NSFW will be censored]! This includes things like concept work and pencils.  
Behind-the-scenes Access + Comic Archive
Get access to the general  behind-the-scenes shots of nalem's projects! This includes things like concept work and pencils.  [NSFW content is censored]
Access to all of nalem's older out-of-print comics!
Early access to new comics!
The ability to vote on certain events. As a group, you'll be able to determine things like new art pieces, what projects to work on next, and more!
Discontinued Tier
Limited (0 of 2 remaining)
This is a limited veteran tier. Thanks for your support!
About
Hi!
❤
I'm
Mel
and I am a nonbinary Latinx
cartoonist.
For the past decade, I've gone by the pen name
nalem
.
I created a comic called
Lighter than Heir
.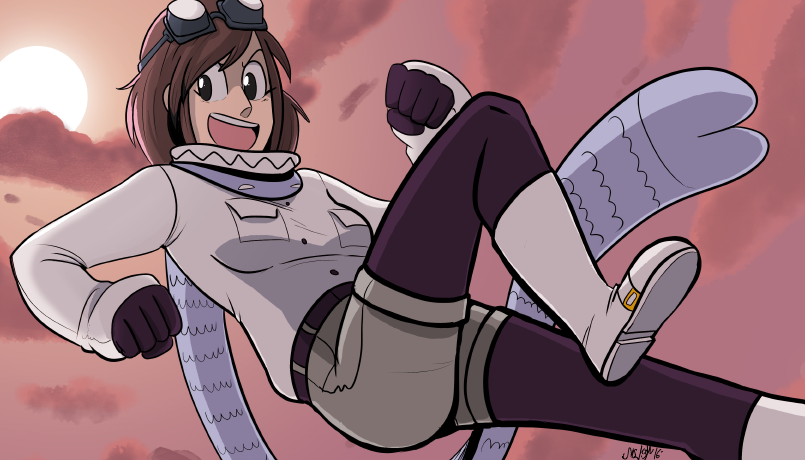 The famous Zeppelin Von Schultheiss is tired of living in the shadow of her father. So what if he was a war hero? there will be other wars! And who cares if everyone loves him? Love is for people without true ambition! And it's not like it's a big deal that he could fly. I mean... well okay, that was kind of a big deal. But Zeppelin can fly too! And unlike her beloved war hero father, she isn't dead.
So join Zeppelin on her personal quest for praise and glory, or just sit back and get on with the praising and ...glory-ing. Because the military is going to be a cakewalk for someone this headstrong and arrogant.
Right?
(Start reading here to find out!)
I also draw other things... sometimes
original
, sometimes
fan work
...

Sometimes of the
sexy
variety!

I
love
producing
comics
and
cartoons
for
everybody
, but those things usually have to take a back seat to day jobs and freelance work to make ends meet.
But I can put all my focus back into those projects with
your
help
!

By becoming a monthly patron of my work, I'll be able to afford to pass on the other work so I can put more time into producing more
Lighter than Heir, artwork…
And can even start on some
new projects!

Such projects include...
Original works, like
Sol Dorado
[all ages, coming soon]
The world is under attack by strange phenomena. The protectors of the planet come in two classes: the hardy brawler, one who's skilled in hand to hand combat and projectile energy, and the tender mage who summons magic with fabulous costumes, glitz, and glamorous trinkets. Both co-habituate and developed certain societal roles and attitudes regarding what's acceptable behavior pertaining to their class.
Since they were a child, Sol Dorado was expected to be a mage, but the role never quite fit. They always found themselves more drawn to the brawler lifestyle and preferring sparring matches over frilly dresses any day. But that
doesn't sit well with some. It's OK, because Sol refuses to go down without a fight!
Dine N Dash
[NSFW project, coming 2021]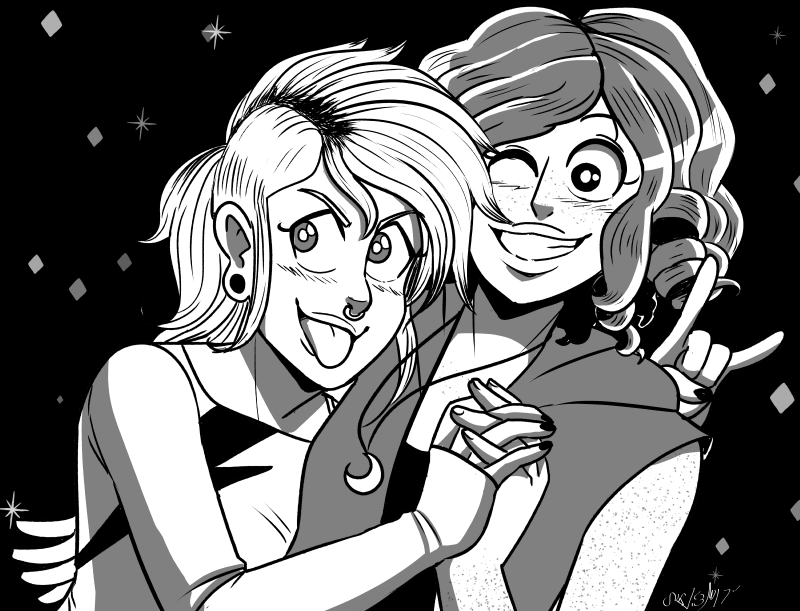 Dine 'n Dash is a story about love (not a love story) and two women,
one seeking fulfillment through commitment-free adventures and the other hoping for a romantic partner.
Fanworks like
The Courtesan Prince
[a NSFW Samurai Jack parody]
on indefinite hiatus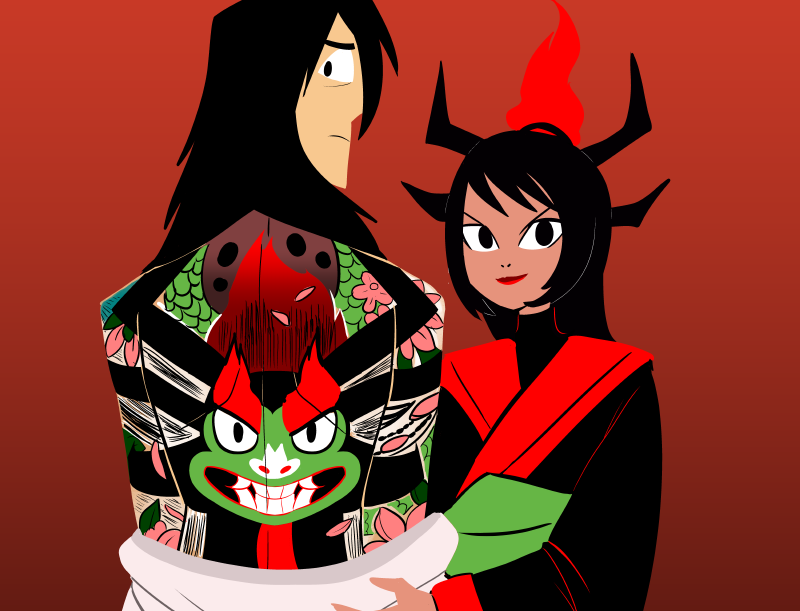 In this universe, the Emperor successfully destroyed Aku, so the nameless Samurai ended up having a relatively normal life... but Aku left behind 7 daughters, and after 25 years, they want revenge.
(Read the
prologue
now!)
And
many
more!
Also, you'll get access to cool and sexy
Patreon exclusive
rewards!
My webcomics will
always
be
free to read.
This is just a way to
help
keep the work coming!
Thanks so much for your time! Take care!
❤
-Mel
$156.41 of $250
per month
At this goal, I can guarantee a monthly Patreon exclusive comic!
1 of 6
By becoming a patron, you'll instantly unlock access to 403 exclusive posts
By becoming a patron, you'll instantly unlock access to 403 exclusive posts