Hi!
❤
I'm
Mel
and I am a
cartoonist/story artist.
For the past decade, I've gone by the pen name
nalem
.
I created and draw a comic called
Lighter than Heir
.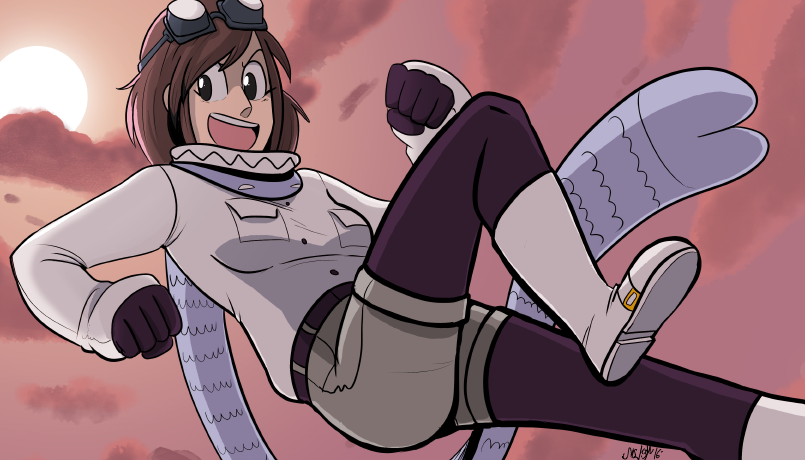 The famous Zeppelin Von Schultheiss is tired of living in the shadow of her father. So what if he was a war hero? there will be other wars! And who cares if everyone loves him? Love is for people without true ambition! And it's not like it's a big deal that he could fly. I mean... well okay, that was kind of a big deal. But Zeppelin can fly too! And unlike her beloved war hero father, she isn't dead.
So join Zeppelin on her personal quest for praise and glory, or just sit back and get on with the praising and ...glory-ing. Because the military is going to be a cakewalk for someone this headstrong and arrogant.
Right?
(Start reading here to find out!)
I also draw other things... sometimes
original
, sometimes
fan work
...

Sometimes of the
sexy
variety!

I
love
producing
comics
and
cartoons
for
everybody
, but those things usually have to take a back seat to day jobs and freelance work to make ends meet.
 But I can put all my focus back into those projects with
your
help
!

By becoming a monthly patron of my work, I'll be able to afford to pass on the other work so I can put more time into producing more
Lighter than Heir, artwork…
And can even start on some
new projects!

Such projects include...
Original works, like
Dine N Dash
[NSFW project, coming 2018]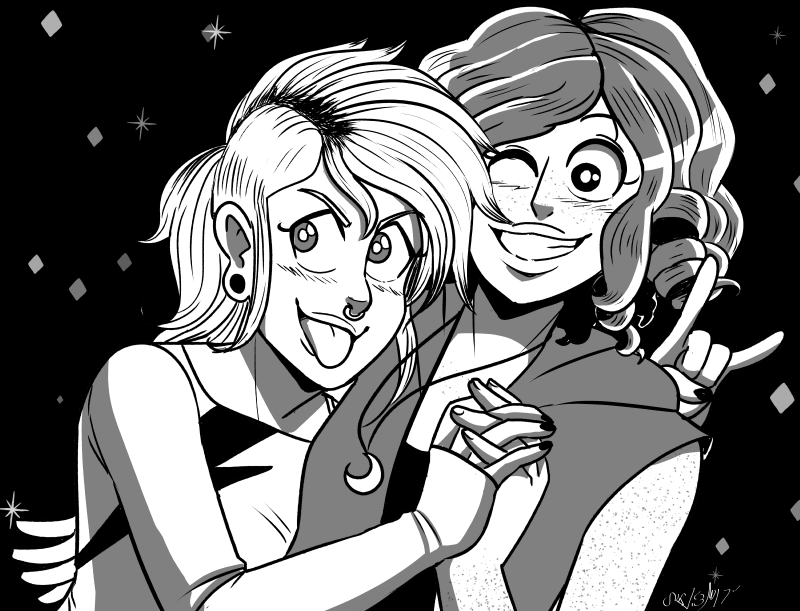 Dine 'n Dash is a story about love (not a love story) and two women,
one seeking fulfillment through commitment-free adventures and the other hoping for a romantic partner.
Fanworks like
The Courtesan Prince
[a NSFW Samurai Jack parody]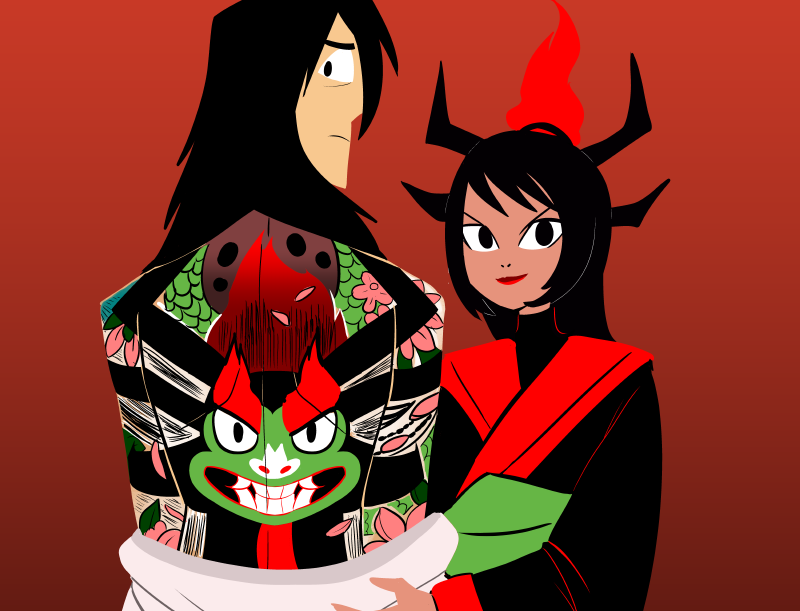 In this universe, the Emperor successfully destroyed Aku, so the nameless Samurai ended up having a relatively normal life... but Aku left behind 7 daughters, and after 25 years, they want revenge.
(Read the 
prologue
 now!)
And
many
more! 
Also, you'll get access to cool,
Patreon exclusive
rewards!
My webcomics will 
always
be
free to read.
This is just a way to
help
keep the work coming!
Thanks so much for your time! Take care!
❤
-Mel