Nalo Hopkinson
is creating stories, whimsical objects, and food
Select a membership level
Get exclusive patron-only merch
$1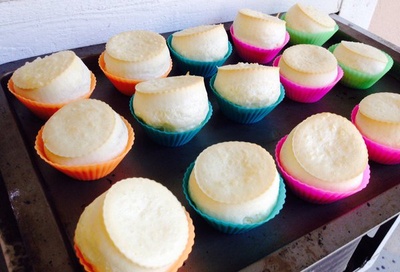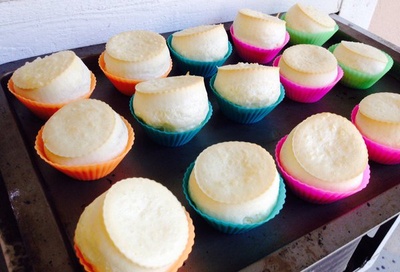 Recipes and food how-tos! This is the core of my rewards for my subscribers. You'll receive access to each new text/photo-based recipe or how-to I create, available only to my Patreon supporters for the first three months. (Please respect my copyright.) After that, I'll post them to my public food blog. I aim to create between four and ten of these per year. I don't know yet what dishes I'll make. It'll depend on what I feel like eating or drinking on any given day. Maybe it'll be red beans and rice with coconut milk and thyme. Ginger beer. Stir-fried cauliflower with toasted cumin and salted kumquat. Or yeah, those (wheat-free) Brazilian cheese buns.
Pretty pics of whimsical things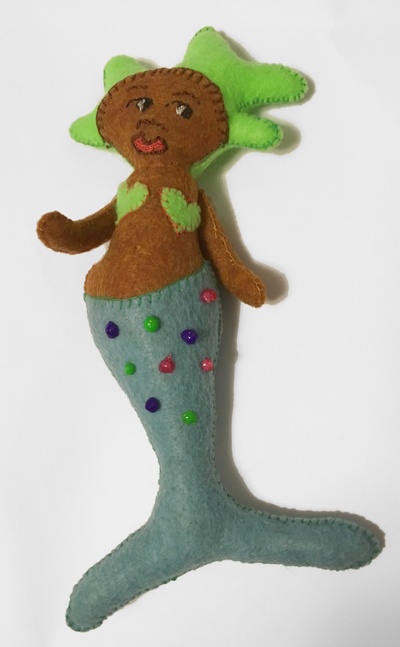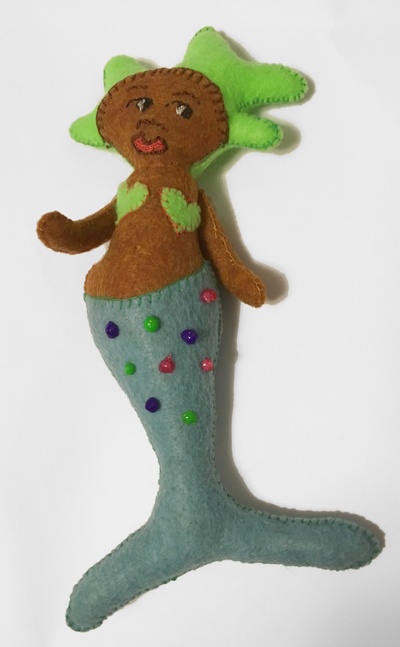 You'll receive all the foregoing, plus once a month I'll post a hi-res pic of something I made.

Drabble tuckerizations.
Limited (17 of 35 remaining)
At the $3 per month level I'll write you a drabble (a 100-word short story) and name one of the characters in it after you. This is called a Tuckerization. Advance warning; I've been known to put my characters through the wringer!
About Nalo Hopkinson
First of all, thank you so much to the people who've been supporting me in so many ways, whether that's buying and/or recommending my books, sending me an encouraging note from time to time, checking out
my fabric, wallpaper and gift wrap on Spoonflower
or
my mermaid sewing patterns on Etsy
, or being one of my Patreon supporters. It all helps!
My name is Nalo Hopkinson. I was born in Jamaica in 1960. I am: an
award-winning fiction author
; a compulsive
maker of whimsical things in various media
; an amateur designer of
fabric and wallpaper
. I
cook and food blog
from time to time. To me, it's all art, and it's all story. In order to make more of what I make,
I need a room of my own.
Specifically, I need an artist's live-work studio which allows me to move smoothly from one form of art-making to another, and which is tailored to my cognitive disabilities and chronic medical conditions.
I have
fibromyalgia
,
ADHD
, and
Non-Verbal Learning Disorder
. I manage my health in part through good food, and that's how I started food blogging from time to time. Because food that's good for you should taste delicious! I love experimenting with food, modifying recipes, trying new tastes and combinations, and telling people about it.
As I've said, I'm more than a writer. I'm a maker. And all my life, I've been doing it in inadequate spaces which are big challenges to a brain and body such as mine. Those challenges are becoming harder as I age and develop the added aches and stiffness to which flesh is heir. My apartment is small, cramped, and not designed for someone whose work involves laying out yards of fabric one minute, operating a table saw the next, working away at my computer for a bit, and then spending an hour fossicking about with messy cooking ingredients. In this apartment, I write with a laptop on a corner of my bed. That was fine when I was younger, but nowadays it causes painful spasms in my hips. When I want to sew, I have to ferret my fabric and sewing tools out from the various boxes and bins hidden under things all over the apartment. In order to cut fabric, I have to clear floor space in the living room which is also the dining room and the main entranceway -- not an easy task. If I don't finish the cutting right away, we have to step over it in order to get to anywhere else in the apartment or even through the front door. Pins and needles go missing while that's happening, and I'm forever misplacing my scissors. My large cutting mat is currently cracked irregularly in half, because that was the only way to store it in the space I could find for it, which is wedged between my bed and one wall of my bedroom. In order to get to it, I have to clamber across my bed, and frankly, some days my wrists hurt too much for that. My sewing machine lives under the dining room table, which means I don't have room for my feet when I sit to table. My table saw is in storage; no working with wood for me at the moment. I had to stop making anything that requires adequate ventilation; can't harden polymer clay or bake shrink plastic in the oven, because we cook food in that oven. Can't use epoxy, because the only place for the toxic fumes to go is into our lungs. Can't cast in resin for the same reason. My inventory of my novels for sale is...somewhere, in boxes, I think maybe under...something. I have nowhere to file contracts and manuscripts. My printer is sort of beside and sort of under the dining table, against a wall. And yes, I have dropped food into it. Pens, pencils, paints, glues, paintbrushes, solvents? They're around. Buttons, rivets, elastic, specialty needles? Some of them are in a toolbox on the wall in the kitchen. Some are on a shelving unit in my bedroom that's shared with clothing and books. For the past few months, I've only been able to find two of my many sizes of crochet needles, so projects are going unfinished. I have so little counter space in the kitchen that it's a wonder I cook at all. My pots and pans are overflowing the shelving unit I managed to cram in there, and there's nowhere to mount my knife-sharpener.
In 2011 I became a university professor at the ripe age of 50. Before that, my partner and I were homeless and hungry for a couple of years, both too ill with different undiagnosed chronic health issues to work. But now I make a good income. With it, I support the two of us while my partner works towards better functionality. I pay the many medical expenses for us both where my insurance plan doesn't cover them. I send some money every month to my mother in Canada, who has her own health issues and whose pension is not quite enough to make ends meet. Financially, I'm doing a
lot
better than I was. We eat well, not the one meal per day that was so often the case in the hungry years. I can afford basic art materials and supplies. What I cannot do is save enough to get myself the live/work space I need more with every passing year. The paycheque's gone by the middle of the month, and then I'm coasting on deficit, i.e credit. And that's not bad at all. I can keep living like this, as so many people do. But I cannot become a more productive artist this way.
This is why I'm so thankful for my Patreon supporters. With the top-up I receive each month from you folks, I was able last year to retain a part-time virtual assistant to help me manage the administrative details of life as an artist. (Those are a huge disability barrier to someone with my brain chemistry.) She's amazing. It's probably no coincidence that since I found her, my productivity has noticeably increased. I wrote and sold a passel of short stories this past summer and fall. I've been commissioned to work on two new exciting writing projects! No, I can't give you details as yet. It's killing me to keep quiet, but I must. I also created two sewing patterns for felt mermaid dolls and put them up in my store. I've become better at creating syllabi and lesson plans for my courses, which means I'm much less stressed and frazzled, which means I hurt less (stress increases fibromyalgia pain). That's the difference a monthly boost of $300 to $400 makes!
The next improvement I'm working towards is a proper live/work space; an artist's studio, not an apartment. Someplace where I can move smoothly from writing to cooking to photographing my food to sewing to art, because I'll have dedicated spaces where I can set up my tools and store my materials. Where I can have a cutting table at the right height, so I don't have to sit in the splits on the floor, hunched over yards of fabric. (Believe me, when you're 57, that's not a position you want to be in for hours at a time.) Where I don't have to delay starting or finishing projects, because I won't always be misplacing my tools and materials. Where my dining room table is ready to lay meals out on because it's not piled a foot high in paper, tools, and half-finished projects. Where once every year or two, I might have an open studio and sale of the objects I've made. Where I can invite my fellow authors to join me for regular writing dates.
Why do I want to buy instead of rent, you ask? For one thing, I'll need to be able to alter the premises. Landlords tend not to look kindly upon their tenants taking a sledge hammer to the walls, no matter how non weight-bearing those walls are.
WHAT I WANT TO ACCOMPLISH
(Some of it, anyway)
--finish Blackheart Man, the novel-in-progress. I've been struggling with it under these working conditions for seven years. I'm so close!
--make a solid start on Duppy Jacket, the novel I plan after that. I have a few scenes written and some of the research done.
--complete the script for "Nancy Jack,"
the graphic novel I'm writing
, so that John and I can shop it around to publishers (the amazing
John Jennings
is the artist). I've written the first 25 pages of the script. I need to have all my research material for it organized and in one place so I can work on it without losing hours to sifting through the melee of our apartment.
--create a small sculptural tableau inspired by
Beasts of the Southern Wild
. The idea for it has been tapping on my shoulder for two years now. Just today I finished a maquette of one of the pieces.
It's about 1/5th the size I imagine the actual piece will be, and it looks more like a pig with horns than an aurochs, but hey; maquettes are for working out details like that. Besides, it's all huggable and squishable. I'd love to have a proper cutting table for cutting out the pieces, somewhere to use my sewing machine, and a working surface with tool storage and a nearby sink so I can do the messy work of making the wire armature and stuffing, painting, gluing and sanding the elements of the tableau.
--do better photo documentation of my cooking for my food blogging. That needs a properly lit light box and a surface to put it on.
--do simple cooking videos. Can't do them right now in my cramped chaos of a kitchen.
--create a bunch more simple sewing patterns, test them, and put the patterns up for sale. Right now, I have a couple of
downloadable patterns for sewing felt mermaids
.
MY PATREON PLAN
I view Patreon as a combination tip jar and cheerleading squad. It allows people to give artists ongoing encouragement for doing what they do. And that in itself is a priceless gift.
As to what I'll do via my Patreon site, I'm making this up as I go along. I will share snippets of and information about the stuff I create in all media with you. I'll make more of my recipes and cooking methods available, in more detail, with better documentation. When I do so, I'll give my Patreon subscribers advance release of new recipes and videos, and make them public a few months later. I may release audio recordings of me reading food-related scenes from my fiction or the fiction of others.There may be the occasional high-resolution digital food photo, or a chapbook with some of my recipes collected in it. I'll blog here from time to time.
Some of my supporters will get advance peeks at my writing-in-progress; snippets from novels and short stories, hot off the press and largely unedited. (They have to be; if I release final versions out into the world, I won't be able to get them published, because editors consider that a first publication, even if only a few people see it.)
$451.04 of $990
per month
Years ago, when I was first diagnosed with a learning disability, the psychologist explained to me the types of challenges I have with executive functions of the brain. Someone was finally describing the difficulties I'd been experiencing all my life. I asked him how people like me found ways to thrive in the world. He replied that the most successful ones he knew hired administrative assistants. Then he looked at me and said, "But I don't suppose you'll be able to do that, will you?" Help me make him eat his words.



(The image above is one of my fabric/wallpaper designs.)

$990 per month will let me hire a part-time in person assistant as welll as the weekly cleaning service.

3 of 5
Become a patron to
Unlock 148 exclusive posts
Connect via private message
Recent posts by Nalo Hopkinson
How it works
Get started in 2 minutes