Isa and Meg, the Namesake Team,
is creating Namesake and other comics
Select a membership level
Portal Jump
For $1 or more a month, you'll have access to the following :
+ Misc. sneak peeks and goodies
+ Monthly wallpaper
+ Access to the monthly fairylogue
+ Access to our history notes
+ Printable coloring pages
Calliope Access
 For $5 or more a month, you'll have access to the following : 
+ Early updates - see full pages of Namesake in advance! 
+ Complete access to our ebook library
+ Access to the bimonthly streams
+ Access to Patreon-only comic updates
+ Vote on the monthly fairylogue content and bimonthly history notes
Glowing Crown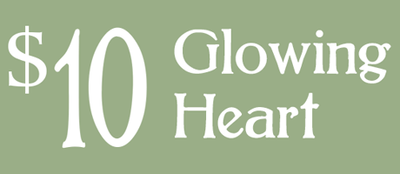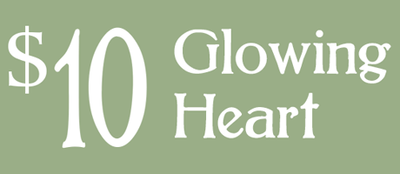 For $10 or more a month, you'll have access to the following : 
+ Submit suggestions and requests for ink requests and for the bimonthly stream.
+ Vote on which Patreon-only comic we update!
About Isa and Meg, the Namesake Team,
Isa and Meg are a comic-creating team (working under the name
Fairylogue Press
) and have authored and edited many comics and shorts, notably their ongoing fantasy webcomic 
Namesake
and the 
Valor Anthology
.
Namesake
- the main comic supported by this Patreon, is the story of the Crewe sisters, Emma and Elaine.
When Emma lands in another world following a library fire, she discovers she's a Namesake — a person with the ability to open portals to other worlds. The rules of Namesakes are quite clear - Alices always go to Wonderland. Wendys always go to Neverland. However, Emma finds herself in Oz, where she is expected to act as the latest in a long line of Dorothies. She instead unearths a magical conspiracy that's more than 100 years in the making.

While Emma is stumbling down the Yellow Brick Road, her younger sister Elaine discovers she's a Writer — one gifted with the power to make stories come to life. Will Elaine be the key to her sister's return? Aided by magic-wielding twins from Oz, a half-Cheshire Alice, a devilishly charming Jack, a determined Lost Girl, a hungry card soldier, and a confused Canadian, Emma must walk through many stories to find everyone's happy ending.
The comic is free to read online and updates every Tuesday, Thursday and Saturday!

With Patreon, we want to provide original bonus material to our readers and offer sneak peeks at new material, namely for our upcoming comics 
Ember and the Sparkgobbler
, and 
Quibbling
.
Monthly Rewards :
Monthly Wallpaper ($1 and up) - A beautiful color wallpaper for your desktop and phone.
Monthly Fairylogue (visible at $1, content vote on $5 and up) - The Fairylogue is an ink drawing with an accompanying research blurb. The potential subjects are selected among fairy tales, myths, historical figure, costume design or fanart. A list to vote on is submitted every month.
Patreon-Only Comics (visible at $5, content vote on $10 and up) - As stated above, part of our goals is to draw more comics, and to best way to do that is to make it mandatory. Minimum one page per month, maximum infinite! $10 patrons get to vote on which comic we work on.
Early Updates (Visible at $5 and up) - All week every week, Namesake updates galore!
Bi-Monthly Rewards :
Requests Streams (visible at $5, scheduled requests at $10) - Due to our jobs, it's harder for us to do streams, but we promise long and spoiler-full ones!
History Notes (visible at $1, content vote on $5 and up) - Notes about our cool myth and history research for Namesake and other comics!
Printable Coloring Pages (visible at $1 and up) - High resolution black and white lineart to print and color to relax or to practice in Photoshop with.
THANK YOU FOR SUPPORTING US!  <3

$1,286.30 of $1,500
per month
We will add a second monthly wallpaper, this one geared toward the shippers! 
3 of 5
By becoming a patron, you'll instantly unlock access to 1,363 exclusive posts
By becoming a patron, you'll instantly unlock access to 1,363 exclusive posts
Recent posts by Isa and Meg, the Namesake Team,
How it works
Get started in 2 minutes