Select a membership level
2 Pages Per Week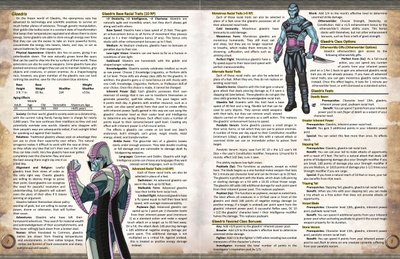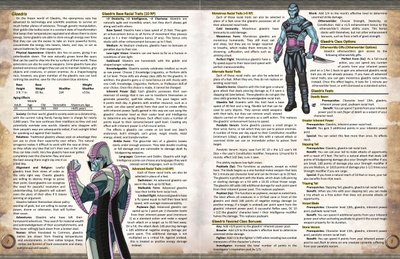 You will receive a full 2 page spread of content every week from one of our current projects. Anything that needs expanding will appear in subsequent weeks. Spreads include:
Ancestries and their heritages, feats, traits, and character options.
The basic outline of a class to get you started playing.
Class options for 1 or more classes.
General character options such as feats, convergence, or noble paths.
Equipment or magic items/locations.
A story preview released in order from the beginning.
12-20 Page Collection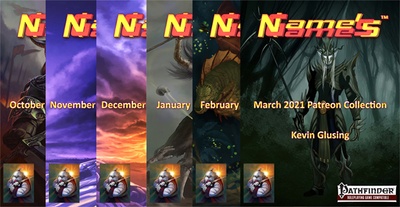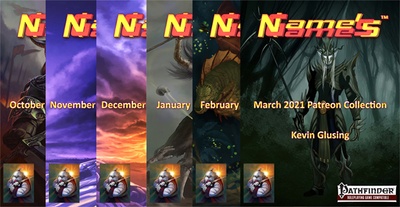 You will receive the 2 pages per week benefit, plus at the end of each month, you will receive a collection of the completed content through Drivethru RPG*, including anything that builds on the previewed pages, from 12 pages** up to a total of 20 pages. Any future updates made to content will be automatically applied to your collection as well.
* Codes for collected content will only be relevant for the month it was collected at this tier. All previous 2 page previews are available immediately.
** This is bare minimum, and we'll try to only go this low when there's no other choice (family emergencies, etc).
Full Volume Collection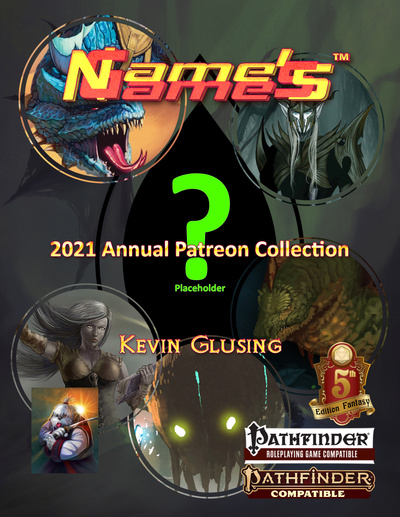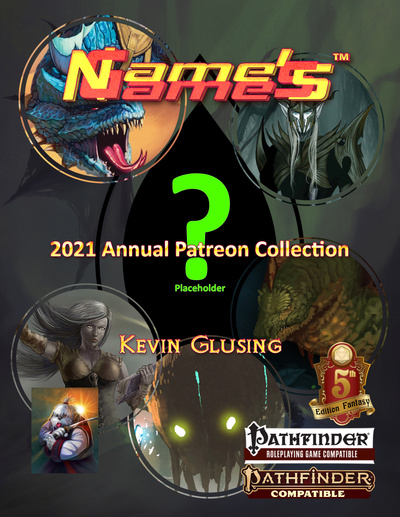 Pick up all of the existing monthly collections for the current annual cycle (April through March), as well as the completed annual collection once it's complete. In addition, each month, you'll accumulate a $3.00 discount that you can apply toward custom requests (in $10 increments) or toward the purchase of any of our pdf content on Drivethru RPG. You can message us to claim your coupon at any time after payment collections each month. Requests are completed in the order they are received, up to 20 total pages in a month.

About Kevin Glusing
Name's Games brings to life your content the way you want. By joining us as a patron, you get exclusive previews of the content we are currently working on, as well as a chance to contribute your own ideas and content.
Weekly previews of content available. 8 pages/month of player and GM options for only $2.
Up to 20 pages of content, collected in a nicely formatted, edited, and updated pdf for $5.
For $10/month, you'll get all of the year's current content, plus the collection in a completed volume of work that includes a combination of Patreon only options and previewed content from other volumes, as well as a discount for other books we offer through PDF. Right now, we're sending out links for April 2019 through October 2019 when you sign up.
Have an idea of your own that you want guaranteed? We'll work with you to create a 4-page spread dedicated to you or somebody of your choosing. When it's done, you'll receive the pdf ($20). See tier for more details.
We have a few years under our belts now, including some annual collections that have gone to print. If you'd like a chance to catch up, join us at our $75 level for access to one year for every month you back at this level.
In addition, patrons are the first to see any upcoming work and content I may be working on, and will sometimes even get early access to content before it is released for the public.
By becoming a patron, you'll instantly unlock access to 122 exclusive posts
By becoming a patron, you'll instantly unlock access to 122 exclusive posts
Recent posts by Kevin Glusing
How it works
Get started in 2 minutes