About this project
NanoCheeZe.COM
This Project is an official NVIDIA INCEPTION PROJECT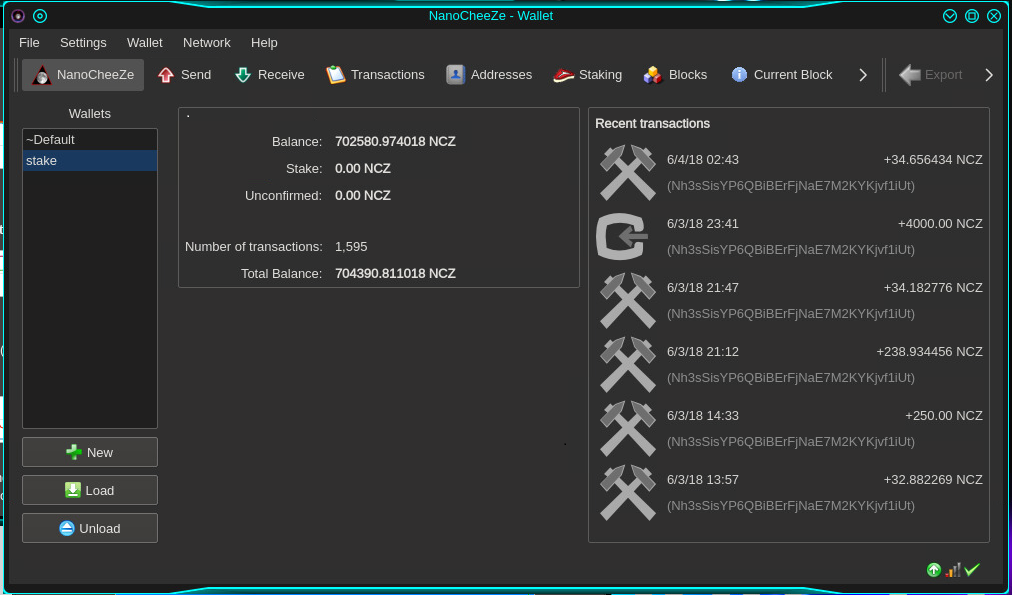 OUR PROJECT is the NanoCheeZe MEQUAVIS (Multiverse Emulation of Quantum Universes using Abstract Virtualized Iterated Simulations)
Reclaiming Wasted Processor Power
to put
Money In Your Pocket
and to create a much needed
Quantum Protection System
which consists of a
Quantum Anti-Virus System
and a
Quantum Firewall System
.
Our App should eventually produce enough credits to
replace one smart device Every Year
for a family of 4 running 1 device each with 4 core 2.4ghz CPUs running at 50% cpu power for half the day of every day. Assuming our projections play out the way we hope with Investors and CPU Buyers. This should be enough incentive to encourage the average family to participate in our program as it is enough credit to replace one smart device every year roughly. This will change though with technology and is just an estimation.
No Technical Knowledge Needed! Just Install Our App And Earn!
Our app only runs while your phone/device is idle and charging and has no access to your data for
Complete Security And Privacy
. You set the CPU usage threshold and set the schedule and data limits if needed so you will never even notice our app is using your device and will
Never Overtax Your CPU And Battery Usage
.
Our company will be combining
Quantum Computing
and
Distributed Computing
using abstraction and polymorphism to define and create the world's first Quantum Anti-Virus System and Quantum Firewall by using meta-science in an applied fashion.
Our system also serves as a free use educational and science system in which end users can either process data for
Donation Type Write-Offs
or to
Get Rewards
, such as gift certifcates for your favorite places. We will of course sell CPU access to commercial for-profit companies and provide
Free Access
for education/science and select non-profit companies.
Our service will create a system of
Billions of Devices
all sharing their un-utilized CPU power with our propietary system which in turn resells this reclaimed CPU power to companies that can utilize this power, such as Genetics, and Medical Companies, while also providing a free public and educational portal for society's benefit (Asteroid Tracking, etc). The system we have designed is quite Unique In It's Approach and will offer a multi faceted ability to design several unique systems all of which will protect us from the
Threat Of Quantum Computing
and possibly the even greater threat of
Artificial Intelligence
.
We Do Not Condone Nor Promote The Development Of AI or Quantum Technology
as of right now due to the world's in general, lack of understanding of the consequences, and also our lack of ability to defend ourselves against possible disasters, which is why we are pushing to create this technology, so that we never do end up with a Terminator, HAL, or Matrix style situation...ever. As stupid as that may seem, there are many smaller situations that are not sci-fi that can happen if we don't have a Proper Plan and/or defense.
Plus this lets people
Make Money
off their devices while they are idle and not in use. Users earn credits in our system that they can either donate for tax writeoff purposes or exchange for gift cards. Either way will allow users to capitalize off their devices while being a part of something awesome!!
Avoidance of a problem or disaster is simple if the solution is pre-planned and thought of well. Like they say.
An Ounce Of Prevention...Is Worth A Pound Of Cure
. And when it comes to the ludicrous speeds at which these new technologies can operate at, well, we would be best served by being prepared versus scrambling to fix something that can theoretically happen in the blink of an instant in these machines.
The
Absolute Need
for the development of this project can be seen with the fear mongering that is currently happening online with all the hype surrounding these technologies (AI and quantum computing). Even though it is unfounded fear, our system can provide much needed peace of mind to the people that need that type of peace of mind. This alone makes funding of this project worth while as well as possibly proving of great value to the billionaires that are currently investigating "The Red Pill".
The Idea For This Project Was Started Back in 2001 but did not take fruition until 2006 and 2009 finally, at which time the idea was shelved in late 2012 due to computing constraints and personal resources.
But now with Quantum Computers we have a perfect opportunity to actually develop this system correctly and with the powerhouse that it needs behind the scenes. So do not think this is a new idea that has been thought of in haste to capitalize on new technology. This idea has simply been waiting for the technology. Others Will Try To Mimic Our System but will not succeed because they will not approach with our Unique Strategy And Vision.
Our project will touch on many sensitive topics such as AI Morality and AI Ethics and our own ethics towards AI. We hope to set a common standard in this area to promote proper AI development and safety for society when possible. We will be able to assist with Vetting, Training, and Containing AI systems in a safe manner that protects us from danger.
We will be creating two core systems which are the MEQUAVIS and the AVISC. The second system controls the Distributed Computing System of phones/devices and the other is the Quantum Computer Run Service that will serve several functions.
Visit our website
at
NANOCHEEZE.COM
to learn more technical answers to your questions and also to sign up for
Beta Testing
. Even if you don't participate in the beta you can still earn early access rewards just for signing up and doing things like logging in once a month or registering all your devices! We encourage early signup so that we can show our investors how many people are excited about this idea. We are basically bringing
Distributed Computing To The Masses
in a way that supersedes the stigmas and lack of understanding that generally come with technical things like this by simply making people money.
Our service will sorta be
Like Uber For Your Phone
. except
You Don't Have To Do Anything 
and your phone doesn't have to go anywhere.
Our overall goal is to provide the world with viable AI Defense System while also transforming the wasted resource of unused CPU time into a Real And Sell-able Product just like when the first person put water in a bottle and decided to sell it.
The best part of this is that as time marches forward, the devices we all use at home and on the go are only going to get faster and faster until they eventually become portable quantum devices themselves. That is when The Development Of Our Service Will Be Looked Back On As An Absolute No-Brainer and we will have created almost Limitless Access to a resource that wasn't even considered a resource before we came along. Not to mention some of the Extra Perks this system will provide that you can read more about on our website .
Our Team Has Dreamed Of This Idea for many, many years and are Fully Prepared to bring this notion to the light of day. We are just missing Your Support and the capital needed to get a project like this off the ground. We have done everything we can including extending our company into the construction and janitorial world of services in order to make the needed capital required to stay in business in today's world. But the time has come to ask the community at large for assitance seeing as This Technology Is Quickly Being Developed and has basically arrived overnight!
NANOCHEEZE.COM

interesting factoid: "me quavis" in latin is "I any"
Risks and challenges
There will be many uphill battles for us as we get this project off the ground. but there are just as many smaller scale implementations that can be launched and marketed along the way.
We have already been accepted into the NVIDIA Inception Program for AI Startups and have an opportunity to visit the GPU Tech Conference in California this May which is what we are mainly raising funds for currently.
We already have a website up that users can sign up at and a proof of concept demonstration app available for download that does actually create a working Grid using JPPF and controls BOINC in the background when JPPF tasks are idle. Thus proving this concept is sound and quite easily implementable at early stages.
It is not until a quantum computer is introduced that complexity and difficulty and costs will rise rapidly at which point we plan to be ready to go on that front and for the most part already are.
We simply need to garner the support and funding for the equipment we will need. Everything you see on our website so far was designed with budget Walmart Laptops, so we do need to upgrade our own equipment as well.
Further funding will be needed to raise capital for a Quantum Computer however we are not interested in purchasing one until the costs become more manageable. 12 million dollars is not viable as of right now even if it was donated. They will get cheaper and we want to be ready when that happens.
Also note that we are offering AI Safety Certifications as a kickstarter offer at 95% off!
If you are a software publisher, this cert basically tells people you care about AI safety! Even if your software doesn't use AI or just doesn't use it yet, you can still proudly display this cert and say you care and support!
Certs available here