Travis Nano
Creating The NanoEFI Project
Select a membership level
"Carb Kicker"
Limited (0 of 1 remaining)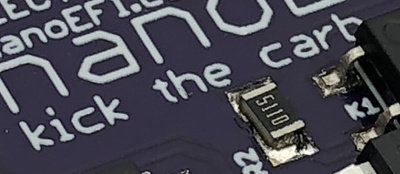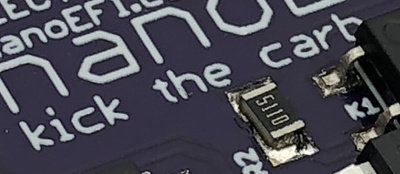 At $5 a month, you'll get second dibs on any available BETA kit slots after Tier 3 (below).

"Early Access"
Limited (0 of 1 remaining)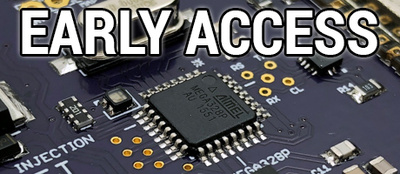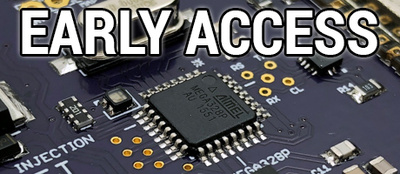 Kick the carb earlier!  
At $10 a month, you'll have priority considerationfor early access when BETA kits are ready!

"Top Contributor"
Limited (0 of 1 remaining)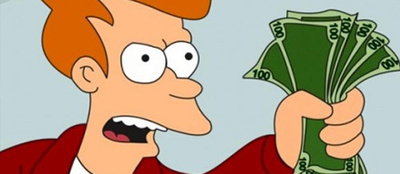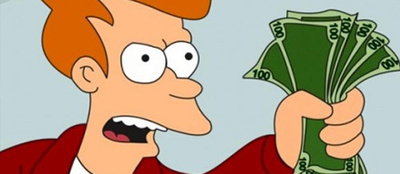 To project followers saying "Shut up and take my money!", I heard ya. :)

At this  tier, you'll get all of the benefits of previous tiers, but also a guaranteed spot in BETA.  

In addition, your BETA kit will 25% off (although you'll surely spend more in contributions between now and  BETA release - you decide if that's right for you).

About Travis Nano

Hey! -
I'm Travis.
I'm the developer of
NanoEFI
.
I've been whittling away at development since 2015, and it's been an
incredible
learning experience along the way. Thank you for your interest and support!
I'm often contacted asking if it's possible to contribute in any way to help move development of NanoEFI along faster. Although I intend to continue doing the development work myself, the area that this project could use the most help is in funding.
Specifically, accepting contributions means longer and more consistent windows of time I can dedicate to NanoEFI, and build up funds for production machinery in the mean time.
Let's launch sooner!
If you're here, I'm sure you've already looked a the other options out there. The most established and well-proven (so far) small engine EFI kit currently available is a whopping $600. Others are around $400, but are really just rebadged Chinese kits that sell on AliExpress for $230 USD.
NanoEFI comes in priced under ALL of those options, even though it's developed and made in the USA
. Right here in good ol'
southside Virginia
rural North Carolina!
So if you want inexpensive (yet fully featured) EFI that you can throw on all of your toys and save a bunch of money in the process, becoming a Patron and contributing monthly to NanoEFI is a solid investment!
Kit discounts for Patrons
What I really mean is contribution reimbursement via discounts on kits. Do me a favor and read the next paragraph below 3 times slowly, so we're on the same page.
So here's the deal. Each month your Patreon subscription is active (Tiers 1 to 5), you will get one discount voucher towards a full NanoEFI kit - equal to amount you contributed that month. So one voucher per month, usable on one kit. So if you're subscribed for 3 months at $20, you get 3x $20 vouchers usable on three separate kits. No expiration, but multiple month's vouchers won't stack on a single kit.
The intention with these discount vouchers is that your contributions won't just disappear into the development void.
You'll get your contributed money back at a 1:1 ratio through purchase and use of the product.
I feel that this is a balanced approach.
FAQ - Don't skip this please
"Where has funding come from thus far?"
I've funded development costs of NanoEFI out of pocket so far (August 2015 to July 2018), with no contributions from any source. This works well on an irregular and slowly progressing schedule, but means that I will continue to have difficulty setting aside the time and focus needed for development here. When I've been able to get periods of time that I can dedicate to development, progress happens at an fast pace (especially for a 1-man operation). The work involved is compelling, and I'm able to knock out a lot very quickly - as the time constraints permit. More funding means longer and more consistent windows of time I can dedicate to NanoEFI.
"What have you done other than NanoEFI?"
Separate from NEFI, I'm the founding member of a small manufacturing and importing company in Virginia. We're best known for producing performance upgrades for small powersports vehicles (trail buggies).
I founded that company in 2005,
at age 16
- and built the business from the ground up into what it is today.
I take a great deal of pride in my work, hiring locally, and producing great product.

Your contribution helps accelerate the plan in place and get kits in your hands faster. Thank you!
By becoming a patron, you'll instantly unlock access to 4 exclusive posts
By becoming a patron, you'll instantly unlock access to 4 exclusive posts
Recent posts by Travis Nano
How it works
Get started in 2 minutes