Naomi LaViolette
is creating Songs, Videos, and Concerts
Select a membership level
Sand Dollars
I am so lucky to find you, dear Sand Dollars!
Join Naomi's Patreon Family today for just $1 a month!
Sand Dollars get:
Downloads of all new single song releases
Access to patron-only posts and newsfeed
Exclusive video content
Huge discounts for my online store!
Starfish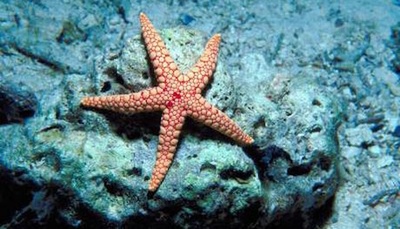 You are a cool star...  groovy!
Starfish get:
Instrumental tracks of all new single song releases.  Listen for all the layers in the mix, and sing the lead vocal if you'd like.  Go for it, you're a rock-star-fish.
Bonus musical surprises like guitar charts, music scores, etc...   
And all the things the Sand Dollars get, too!  (Listed above)
Seals
When I'm surfing, I love it when seals pop their heads out of the water right next to me.  I'm so glad you're in my Patreon family... you will be seen and KNOWN!
Seals get:
Their names in the thank-you credits of everything I make.  Videos.  Song credits.  CD packaging.   Website posts.  You name it - I'll put your name there.  You = Awesome.   
And you get all the things the Starfish and Sand Dollars get, too!  (Listed above)
About
WELCOME!
I'm a singer, songwriter, pianist and performer. I've written and released original music since 2011, and I make a living as an independent artist thanks to the support of my wonderful patrons! I love making music at what I call "the intersection of creativity and empathy."  I hope that the music I create connects with people, and that people feel understood when they hear it. I hope it heals and inspires.  If this feels important to you in some way, then this is the place where you get to help make more of that possible.
HOW PATREON WORKS: 

I'm so excited to be on this platform. I believe in the patronage model with all my heart, and I'm honored that you would want to support what I do! Please consider supporting a dollar (or more!) per month, and you will help me to do what I love everyday and join my inner circle of creativity.  All you have to do is click on the "BECOME A PATRON" button on this page.
WHERE YOUR $$ GOES:
I work with amazing people that help me make great quality music -- I hire other instrumentalists, engineers, folks that specialize in mixing and mastering, photographers, graphic designers, videographers...  it's quite a team! Your support makes it possible for me to work with these talented folks, and allows me to focus on creating great music for YOU!  For more detailed info about my creative expenses, check out this public post in my Patreon newsfeed:  
https://www.patreon.com/posts/my-creative-2387411...
AWESOME REWARDS!
As a patron, you'll get access to my patron-only posts and news, early access to new music and videos, discounts on all my music, and surprise bonuses like guitar charts and private patron-only video content.  I'll even share behind-the-scenes stuff, invite you to give ideas and feedback on projects, and bring you into the early stages of my creative process.  And some reward tiers even include permanent guest-list status at my concerts... woot woot!  Check out the TIERS column on this page to see all the reward options.  And then don't forget to click the "BECOME A PATRON" button to join my Patreon family!
ALWAYS LOVE AND MUSIC TO ALL, REGARDLESS...

You are all equally important to me when it comes to my music. If supporting me in this way is not possible or appealing to you, no worries.  My videos will always be available to you for free, my songs will always be released in all the usual places, and I offer plenty of concert options in my performance calendar, some that are free!
Thank you for believing in me and my music. Your support helps to make all of these plans possible!  Let's go make some wonderful music together.
Naomi
Frequently Asked Questions
How many songs and videos will you release?
During 2018 and 2019, I released 4 original songs each year seasonally.  My plan for 2020 is to record a cover song per month (shared monthly with patrons only), culminating in a full record release of cover songs at the end of the year, and videos and concerts throughout the year.  
Can I stop donating in the future if I can't afford it?
Yes of course! You can cancel or adjust your pledge amount for any reason at any time.
What if I want to support more than the highest tier?  
WHAT. Well, er, um, if you'd like to do that, you can simply write in whatever amount pleases you during the check out process. And then maybe I pass out or something.
Do I have to pay in US Dollars?
Nope! Everything is shown in US dollars on the website, but you may use any currency and it will be automatically converted.
What is Patreon's Privacy Policy?
Patreon cares about your privacy and wants to help you understand how they collect, use and share your personal information.  Visit this link for information:  
https://www.patreon.com/privacy
Why is Patreon not operating well on my device?
On a desktop computer, Patreon recommends using the latest version of
Chrome
,
Firefox
, or
Edge
.  There is also regularly updated Patreon app for use on mobile phones.
Why the ocean theme?
Well, the ocean is pretty much my favorite place in the world.  I write songs about it, and I plan to film my next music video at the rugged Oregon coast.  (And, little known fact, I'm a mediocre surfer in my spare time and travels... we all gotta have our hobbies!)
Still have questions?
Shoot an email to 
[email protected]
and I will help you out!
Whoa.  This is amazing to reach 100 patrons!  To celebrate, I will throw a patron-only concert/party!  Fun fun fun.

2 of 2
By becoming a patron, you'll instantly unlock access to 82 exclusive posts
By becoming a patron, you'll instantly unlock access to 82 exclusive posts
Recent posts by Naomi LaViolette