nao
is creating Manga and Illustrations
Select a membership level
Bread and Butter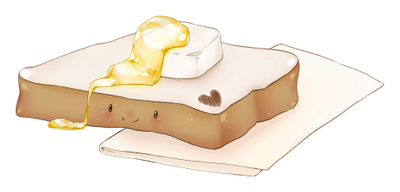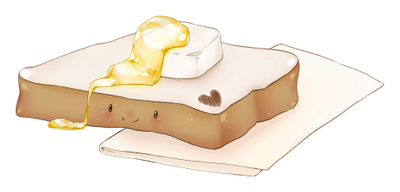 Doesn't sound like much, but is enough for me to have Breakfast for a week! Sounds crazy I know!

- Patron-Only posts

Coffee and Milk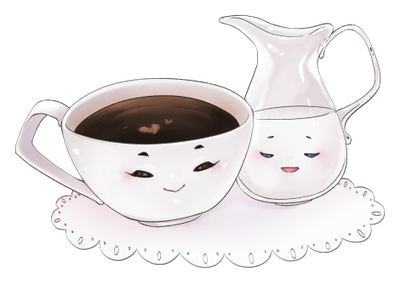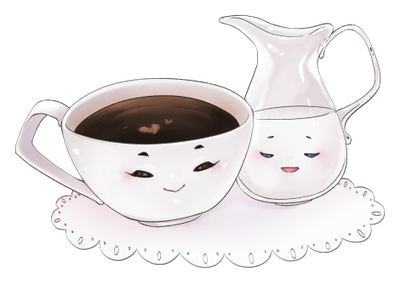 You provide me energy with this. The water to my roots, the gasoline to my engine, the power to my batteries!

- Patron-Only posts

- After 6 months you qualify for a Baker's Rabbit Manga Package, once the books are printed! No waiting until release and right to your home!
If you want to, that is. The current deadline is January 2021, once I send them into final printing, you'll get a message from me. ♡

Cake and Sugar
Coffee goes best with sweets! Caffeine and sugar are my David and Goliath, just that they don't fight but rather exchange flower crowns and sing on that shiny green field with more flowers. 
Ah such beauty!  ♡

Also, you're crazy and because of you I have to think of some proper rewards!

- Patron-Only posts

- After at least 3 months* you qualify for a Baker's Rabbit Manga Package, once the books are printed! No waiting until release and right to your home!
If you want to, that is. The current deadline is January 2021, once I send them into final printing, you'll get a message from me. ♡

*depending on your pledge, you may qualify earlier

About nao
Yet another Manga Artist based in Germany, yay! ♡
I'm nao, professional cat-lady, coffee lover and passionate cake eater.
While I probably can't provide anything super special, as I don't want to hide my works behind a pay-wall, I'll offer you sneak peeks and previews to my works. Those include illustrations of any kind and my original Boys Love Manga-Projects: Aris in Wonderland and Baker's Rabbit! ♡
Starting 2020, I'll start doing (daily) sketches, which I occasionally post on my
Ko-fi Timeline
and as a summary every other Monday for free here. Those may be a bit irregular, though, as they're not on top of the priority list.
Also, if visually available, every other Monday, patrons will receive an update on Baker's Rabbit and if any other Illustrations I'm working on. ♡
You can also find me on the linked social media/stream platforms, with twitter being the most active one, and my website:
nao-illustrations.com
Anyone who supports me will have my eternal gratitude, thank you!! ♡ ♡ ♡
I can safely feed my cats!
They're family. My kids, my husbands, the only men to ever live in my apartment. They're the best and deserve only the best! ♡

1 of 1
By becoming a patron, you'll instantly unlock access to 16 exclusive posts
By becoming a patron, you'll instantly unlock access to 16 exclusive posts
How it works
Get started in 2 minutes