NaPoM
is creating The NaPoM Lesson Program
Select a membership level
Student Program
Limited (20 remaining)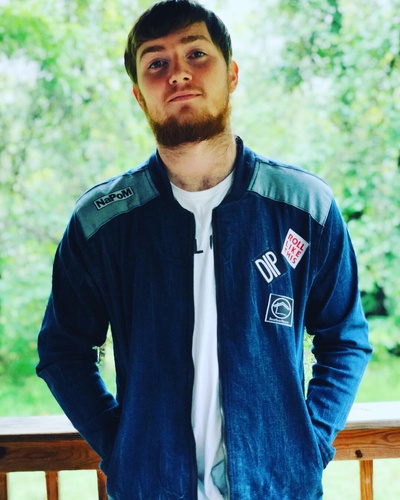 -Receive personal 1on1 training TWICE every month you are signed up, over Skype, Facetime, or any video chat service
-Private lessons will go 30-45 minutes
-Have the chance to work through YOUR style, with personalized training for YOU
 -Student posts, meaning everyone who has signed up for The Student Program has the opportunity to share videos of what they've learned with each other, and will only be visible to other students (And myself)
 ------- ALL POSTS WILL BE ON MY PATREON PAGE
(I recommend to download the Patreon App) 
About
About Me


Hi! My name is Neil Meadows aka NaPoM, and I'm trying to elevate the beatbox scene to heights that it's never seen before - but very capable of. I believe the culture deserves much more than it has now, meaning: more events, opportunities, workshops, and overall - an outlet for young artists to show and hone their craft. My mission is to teach others, guide beatboxing in the RIGHT direction, and create high quality content for fans to enjoy and be inspired from. By being a part of my program you are taking a commitment to learning more about beatboxing and the beatbox culture.


About the Program

------- ALL POSTS WILL BE ON MY PATREON PAGE

(I recommend to download the Patreon App)

The NaPoM Lesson Program is for dedicated beatboxers who want to level up! It includes two 1 hour lessons per month, and we will cover many different aspects of beatboxing, most importantly finding your own style. I've been teaching lessons on Skype for about 4 years, and I've had a few students win national championships! If you'd like to join, do it now!

Thank you,
Neil "NaPoM" Meadows

Everyone participating will be charged the 1st of every month. We will start the lessons after you have been charged, so for example if you join 1st-30th June, you will be charged July 1st and we will start in July! For individual lessons, message me.
By becoming a patron, you'll instantly unlock access to 33 exclusive posts
By becoming a patron, you'll instantly unlock access to 33 exclusive posts