Natalie Keller Reinert
is creating novels for equestrians, fans and dreamers
Select a membership level
Join the conversation
Let's talk about horses, books and life. 
*New for 2019* - Patreon-exclusive novella, A Thousand Tiny Bites, featuring a day in the life of Jules and Alex, with a new chapter posted twice each month.
Plus:
-Access to Patron-only feed and archives, with exclusive work, deleted scenes, and unpublished outtakes from my notebooks and files.
-Sneak peeks of upcoming publications.
-Acknowledgements: your name in the paperback editions of novels published while you're a Patron.
A Writer's Life
Let's get inspired. Enjoy all of the above perks, plus:
-A weekly inspirational, newsy email with a link to my weekly playlist! 
-Real talk about writing, equestrian life, and everyday challenges.
-Music to help move you through everything life throws you this week.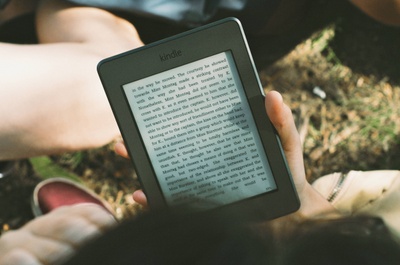 Let's read
Get new words first. Enjoy all of the above perks, plus:
-First draft chapters of my new book in production, Grabbing Mane, a story about what happens when an ex-equestrian has a quarter-life crisis and suddenly finds herself back in the saddle.
-Access to Patron-only feed and polls - help decide on plot twists, character names and more.
-Digital downloads - receive upcoming published novels at release date in a selection of formats (PDF, Kindle, ePub).
About Natalie Keller Reinert
Hello! I'm Natalie, and I write novels. My backlist to date includes best-selling fiction about equestrian life. The Eventing Series, headed up by
Ambition,
is one of my most popular reads. I've also written a series about horse racing, featuring
Other People's Horses
and
Turning for Home,
and about show barns, with
Show Barn Blues
and
Horses in Wonderland.


In 2019 I was laid off from my marketing job and was given the opportunity to make it or break it as a full-time writer. So here I am, turning a side-hustle into my main source of income. It's not easy, and it's definitely scary. I am used to turning out one book every 10-12 months, mostly written a few hours per week around my chaotic work/travel schedule. Now, I am challenging myself to turn out a book every four months. I have to, if I want to survive on the huge swings in royalty income. Royalties are paid monthly, which means in a month with a new book release, my income spikes -- and every other month, it declines by a lot.
In order to supplement my income and help keep me on track with this extremely demanding publishing schedule, I'll be writing more
exclusive Patreon content
including novellas featuring Jules and Alex, the stars of
Ambition
and
Other People's Horses,
plus chapters as I write them from the upcoming equestrian novel 
Grabbing Mane,
and other work as it goes into production. 
Preview that work for free at this post!
I aim for two chapters per week of
Grabbing Mane
and two chapters per month of
A Thousand Tiny Bites,
the Alex & Jules Novella. I also share a new blog post every Monday.
When you subscribe to my Patreon, you're not only getting exclusive content and sneak peeks at upcoming work, you're also actively supporting my writing. Without Patreon support, I have to spend more time freelancing, and less time writing fiction. I might even have to go back to marketing full-time, which would sabotage my efforts to write more than one book per year. The more supporters we can bring to the team, the more time I can spend writing about Jules, Alex, Grace and other new characters we haven't even met yet.
So, thank you! From the bottom of my heart, thank you for supporting me as an author. 
About me... just in case we haven't met yet.
My novels are bestsellers in their categories, and have been nominated for one of the richest literary prizes in America. They regularly top the bestseller lists for Equestrian Sports and Horses at Amazon.
Ambition
has been a runaway bestseller since its release in 2013, and has been featured in numerous top book lists from publications like
Horse Illustrated.
My goal for each book is to create one of my signature
Horse Books for Grown-Ups
, written with an eye for the everyday madness that is life in the equestrian business. Ever since my first novel,
The Head and Not the Heart,
became a hit for its honest look at the emotional
why
behind equestrian life, the concept has worked, touching the lives of countless equestrians.
My backlist includes:
The Alex and Alexander Series (Horse Racing)
1. The Head and Not the Heart
2. Other People's Horses (Semi-finalist for the Dr. Tony Ryan Book Award)
3. Claiming Christmas
4. Turning For Home (Top 3 Finalist for the Dr. Tony Ryan Book Award)

The Eventing Series
1. Ambition
2. Pride
3. Courage
4. Luck
5. Forward 

The Show Barn Blues Series
1. Show Barn Blues
2. Horses in Wonderland
We're horsewomen now, and we're so much more than re-reads of 
The Saddle Club.
We've grown up. Our problems are big. Our joys are bigger.
Join me here for novel previews, chapters as I write them, unpublished fiction and essays, and blog posts. And, of course, conversation.
When we reach $200 per month, I'll create an ebook edition of A Thousand Tiny Bites, complete with cover art, exclusively for Patrons!
1 of 1
Recent posts by Natalie Keller Reinert