Natasha Straley
is creating a safe space for actors & creatives to develop their craft.
Select a membership level
Community
Limited (8 remaining)
Access to the Discord community
Weekly-focus videos for auditions
Gain access to a WEEKLY FOCUS video giving tips for your next self-tape audition. We'll focus on something different each week, so you can round out your craft- anything from focusing on relationships to what you're wearing for the tape. Use these tips as prompts for your self-tapes!
This also grants you a MOTIVATE membership on the Straley Studios Discord server, giving you access to VIEW and CHAT about various acting resources with fellow Members and Creators.
Includes Discord benefits
MOTIVATE Membership on Discord
Actors' Gym
Limited (6 remaining)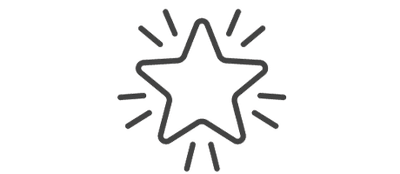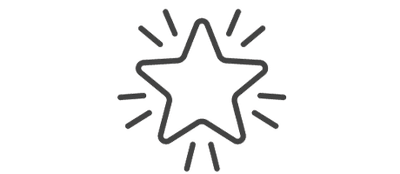 Membership to the Actors' Gym
Access to the Discord community
Weekly-focus tips for your auditions.
Gain access to the ACTORS' GYM! 
This tier grants you a CREATE membership on the Straley Studios Discord server, giving you access to VIEW and CHAT and POST self-tapes with fellow creators in the Actors' Gym.
You'll receive your personalized channel where you're invited to CREATE self-tapes for review. Post a link to your video (up to 3 minutes) and I'll give feedback on Wednesdays. Take those constructive notes and do the scene again the following week! Or choose something different, up to you! Use this space to create work and practice your skills.
AND! Be sure to leave positive comments on other actors' tapes - let's build our supportive and nurturing community together!
Includes Discord benefits
CREATE Membership on Discord
Private Coaching
Limited (3 remaining)
One-hour online private coaching session every month
Access to the Discord community
Your own channel on the Actors' Gym for submitting self-tapes
Weekly-focus tips for your auditions
This tier grants you a ONE HOUR one-on-one online coaching session with me every month! AND access to the ACTORS' GYM where you can submit self-tapes for feedback.
What is a private session?
Bring your favorite monologue or scene and we'll dig into the text, elevating your performance. -OR- Show up with your resume and we'll talk about formatting. -OR- Bring a list of agents you want to reach out to and I'll guide you on the most effective next steps you can take.
Includes Discord benefits
MOTIVATE Membership on Discord

CREATE Membership on Discord
About Natasha Straley
Welcome to my Patreon page!
This page is dedicated to the creative individual, specifically looking at actors (and I've realized all arts blend together pretty beautifully!).
About me: I'm an independent narrative film director. I've been directing short films for years and am currently writing my first feature screenplay (woo-hoo!). I love love love working with actors, so I offer classes and private coaching. My BFA is in Acting & Directing from Texas State University, so my foundation in the work is strong. 
www.straleystudioscoaching.com
My approach to the craft of acting, directing, writing, dancing, painting - whatever creative endeavor I happen to be exploring at the moment - all stems from a energetic foundation. I incorporate technical notes into the organic flow of creativity. I offer guidance with finding the balance between moving forward into the flow and simply surrendering to the stream.
Oh, don't worry, you'll have homework. I also dig into the tedious nitty gritty of character development and scene study. We'll talk about objectives, given circumstances, location, relationship, etc. All of this homework informs the choices you make for your character. Once the homework is completed, you have the confidence to let it all go and release yourself into your craft.
This page offers inspirational messages, prompts for self-tapes, feedback on your self-tapes and private coaching sessions. I hope I get the chance to work with you!
-------------------------------------------------------------------------
"She not only inspires, but teaches how to meet inspiration with action. Working with her is a beautiful experience and I highly encourage you to try it for yourself. Natasha's energy is a rare balance. Her leadership is gentle, her encouragement is firm. She holds space for you to be fallible and accountable at the same time. She can curate such a space that everyone who enters it does their work to keep it a safe and special zone - not because she's told us to, but because we WANT to keep it sacred."
-Bex
-------------------------------------------------------------------------
"Natasha is one of the most effusive creatives I have ever known. Her gentle and patient demeanor combines with her fierce belief in her students to inspire anyone walking with her to new heights. I cannot recommend her highly enough. If you're looking for an opportunity to take your creative endeavors to new heights, look no further."
-Rey
-------------------------------------------------------------------------
"It is so rare to truly be able to say that a safe place exists for artists and artistic expression but Natasha has created it with Straley Studios. She communicates and facilitates your personal and artistic growth through compassion, awareness, acceptance and open mindedness. I cannot recommend her more, it's truly an honor to know and work with her."
-Alisha
-------------------------------------------------------------------------
Straley Studios is Anti-racist and LGBTQi-friendly.
My next goal is to build the community to FORTY people! Each valuable voice contributing to the conversation in a supportive and encouraging way.

Once we reach FORTY people, I'll draw a RAFFLE for a FREE ONE-HOUR coaching session with one person from the community from any membership level!
4 of 4
Become a patron to
Unlock 48 exclusive posts
Connect via private message
Recent posts by Natasha Straley
How it works
Get started in 2 minutes